The rumors have been going around for some time now that Suzuki is ready to revive its DR800 bike. More than 20 years have passed since the manufacturer stopped the production of this model with a massive single-cylinder engine. And now it seems like the DR Big may be making a comeback in production advanced form. The bike has been spotted while undergoing test runs in Italy.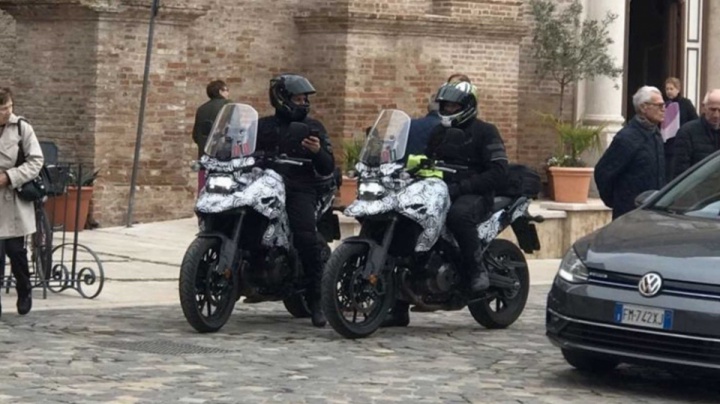 The spy shots reveal two adventure bikes covered in camouflage. What is obvious is the v-twin engine,beak, front fender, chain transmission and swingarm design - all in Suzuki signature style. Probably, it's too early to tell and there will be several new models, and the spy shots have revealed just a new V-Strom model.
There is also another version. Perhaps, the manufacturer missed. The ground clearance isn't that high for any real off-road duty,and there's no engine bash plate either. And even off-road tires are unlikely to fix the situation.
Let's just hope, Suzuki is planning two different bikes.
#Bike #Moto #Suzuki