Rumors of seeing Ducati putting a V4 engine inside a Multistrada aren't exactly new, but several German journalists claim they actually spotted such a bike in test runs. With no photographic proof for this claim, we could easily dismiss such rumors, but we're not that eager to do so. Ducati has been revving up their business for quite some time now and it looks like they might just be in for such a bold move.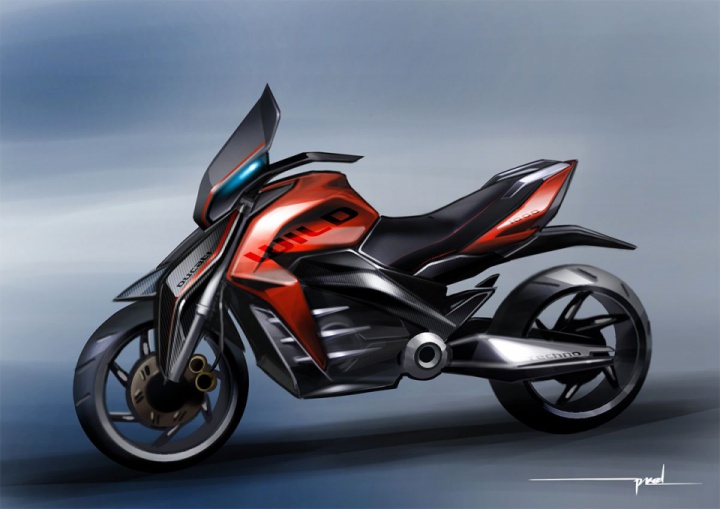 Concept by @pradeephd

For the moment, it's unclear where the V4 Multistrada would sit in Ducati's stable, as the family already comprises quite a lot of bikes, from the smaller 950 to the S and the Pikes Peak version, topping up with the Enduro version.
If Ducati decides in favor of putting a V4 mill in the Multistrada, we are tempted to believe they want to have a clearer shot at BMW's S1000XR. The actual Multistrada is a capable bike that serves touring purposes quite well, but a V4 engine would not add off-road brawn in a way diehard adventure riders see fit. Instead, it could become a sporty machine that can make short work of rougher roads while retaining its asphalt-bound brawn while adding a hefty dose of adrenaline to the game.
A V4-powered Multistrada would be a proper Ducati sport-adventure machine that would not cannibalize the existing bikes. Basically, the V4 bike would be a new layer to the Multistrada family, not unlike the S1000XR is to the R1200/1250GS. Both bikes fare well and customers are happy – mission accomplished.
After all, the sport-adventure segment is growing and there are tons of customers who like this mix of comfort and two-up riding with lots of luggage without having to sacrifice power. And with the new Multistrada V4 touted to make around 190 hp, there's quite a bit of everything for everyone.
If the bike is already under road testing procedures, we believe the production version will be revealed at EICMA Milan motorcycle show in November. The new Ducati Multistrada V4 should arrive at dealerships in early 2020.
Credit:drivemag
Join the community of motorcycles and people
Moto Riders Universe app is the best way to stay informed about what's going on in the moto community — whether it's finding a good news, planning a local event, or sharing safety tips. There are so many ways our moto-buddies can help you, just use this easy way to connect with them.