The program is available only in Japan for now.
Moto camping is really common. It can be named otherwise, but the meaning doesn't change: we take a tent and ride somewhere further.Yamaha has studied this area well and has offered an interesting program in Japan. Five different offices offer motorcycle rental with the optional camp set provided by Tental.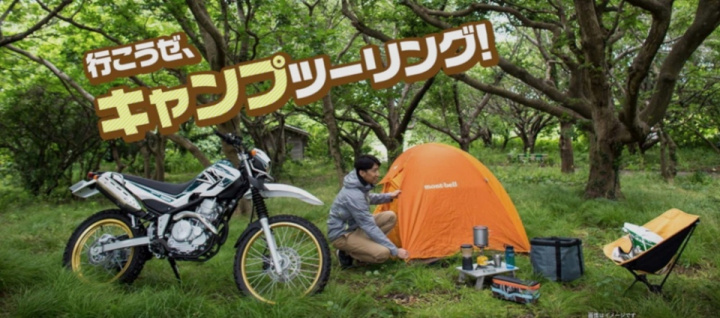 A great option for those who want to try traveling with a tent,but are not ready to splash out a bunch of money on equipment.
The Tental touring camp set include:
Tent
Sleeping bag
Mat
Chair
Table
Burner
Cooker
Lantern
Inner sleeping bag
Hammer
General purpose bag
Renting the set costs ¥10,000 (approximately US $94) for the first 24 hours, and then an additional ¥3,000 (or approximately US $28) per day.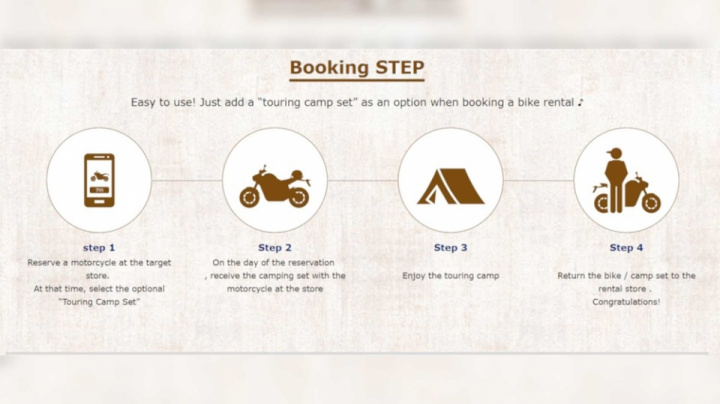 Yamaha and Tental have also developed some important rules. For instance, lighting any kind of fire inside the tent is strictly prohibited. Also make sure you've parked the bike so that it won't fall on the tent.
This pilot program will run from September 2019 through February 2020. It is available through the five YSP locations in Aomori, West Tokyo, Oita, Sendai, and Fukuyama. If all goes well, Yamaha might expand the program.
Join the community of motorcycles and people
Moto Riders Universe app is the best way to stay informed about what's going on in the moto community — whether it's finding a good news, planning a local event, or sharing safety tips. There are so many ways our moto-buddies can help you, just use this easy way to connect with them.