Honda ATC 250R is one of the leaders of the three-wheeled madness that swept the motorcycle world in the 1970-1980s. Later ATVs replaced because they are a safer means of transport. Many amateur riders were often injured and even died when their trikes rolled over. The terrain did not matter much. Driving the Honda ATC 250R and its analogs were not easy.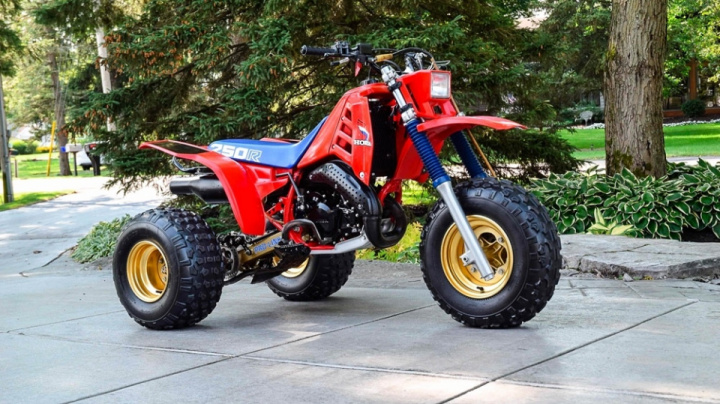 Honda ATC 250R was launched in 1981. The trike was equipped with a two-stroke, single-cylinder engine with air cooling. The task was: to dominate the race on three-wheeled vehicles. Before the Honda ATC 250R, all Honda tricycles were four-stroke. The 248 cc two-stroke was better suited for racing. It turned out to be a brutal car.
In racing, the Honda ATC 250R was the best and often won by a huge margin. Honda invested in the development of the model and rolled out fresh upgrades annually to stay on top. The single-cylinder engine had a balancing shaft that compensated for vibrations at high speeds. The gearbox was five-speed. Pendulum rear suspension with the mono-shock absorber. In 1981, the brakes were disc front and drum rear. In 1982, drums were replaced by discs. In 1983, the next generation was released, which was sold until the end of 1984. Improved suspension and brakes. The Honda Pro-Link suspension had a much larger move in the front and, especially, in the rear.
Honda ATC 250R 1985/1986 is considered the most extreme, fastest and most dangerous trike. It differs from the previous one in a frame, an even longer-stroke suspension, and a liquid-cooled motor.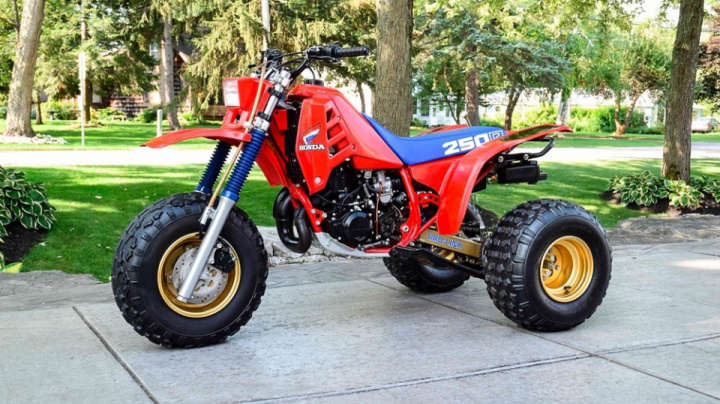 In the mid-80s, a wave of bans on racing trikes began, which were considered too dangerous. Professionals usually did well, but newcomers were often injured, sometimes dying under their iron horses.
In 1986, the production of the Honda ATC 250R was stopped. According to rumors, the Japanese managed to develop a new model in 1987 and even sent several copies to dealerships.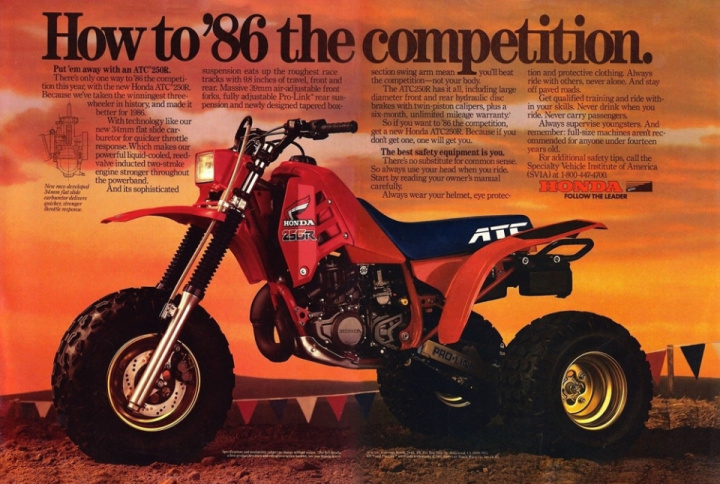 The preserved Honda ATC 250R is highly valued among fans and collectors, especially the 1985-1986 models. Finding a good specimen in good condition is almost impossible. Mecum auctioneers have procured one and put it up for auction.