Motorcycle racer Carey Hart once again staged a «Tanks For Troops» charity auction to raise funds for organizations supporting American veterans.This year's auction features 22 false tank linings for the Indian FTR 1200 painted by various artists.The starting price for each is $ 500, the auction will last until January 16th.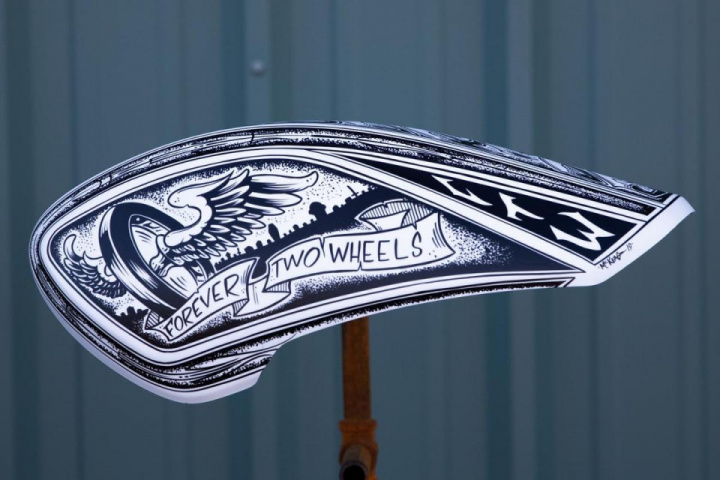 Darren McKeagHart arranged a similar event in 2018: then the artists painted half of the tanks from Indian Scout, which could be hung on the wall instead of a picture. This time, everything is a little different. The FTR 1200 introduced a year ago has removable false tank linings, and you can either replace them with those purchased from the manufacturer, but in a different color, or easily repaint.Indian themselves have already invited several artists to create unique sets of false tank linings, and now Hart has done the same.So that the winners of the auction will be able to install linings on their FTR 1200 and ride with them every day. Ifthey, however, will have this same FTR ...
For those who also want to participate in fundraising, but on a smaller scale, it is possible to purchase a commemorative coin for $ 100.