At the moment, smart systems with Bluetooth and additional information output are the main direction of the development of smart motorcycle helmets. The majority of smart helmet projects are at the concept stage, there are practically no real smart motorcycle helmets on the market, and the experience of some companies (such as Skully) disappoints at all.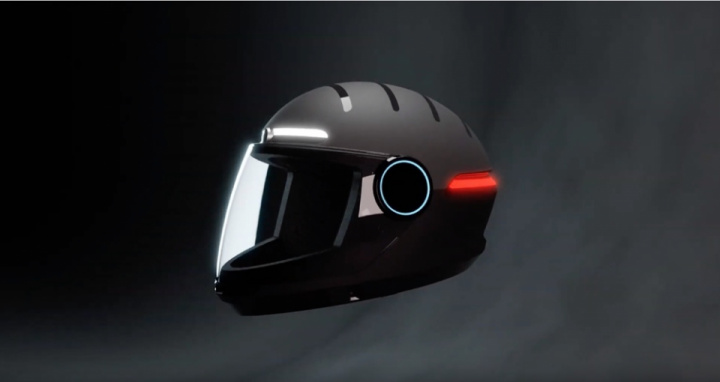 The Chinese company Livall, founded in 2014, visited the CES 2020 exhibition and presented its project of smart motorcycle helmet. The manufacturer did not publish any press release about its new product. At the moment, we only have a promotional video, which describes some of the features of the helmet. The idea, as usual, is interesting.
On the front of the helmet are installed: front optics and a 4K HD camera, and on the backside, there is a brake light that serves as stops and turn signals. On each side, near the helmet visor mounting mechanism, there are control buttons for some functionality. Pressing the button on the left allows you to communicate with the passenger. The button on the right side is used to manage calls.
The helmet is equipped with GPS and a blind spot control system. Speakers and microphone integrated. At the front you can see three ventilation inlets, at the back there is only one outlet pipe. The helmet is made as a modular. The chin is removed.
Inside the helmet, useful information is projected onto the helmet visor (speed, battery charge, call info, warnings and navigation instructions).