FERRY Clot, the owner of Hot Dreams Marbella, is no stranger to the winner's stage at the World Championship of Custom Bike Builder having won the Modified Harley class in 2007 and having repeated the feat in 2009.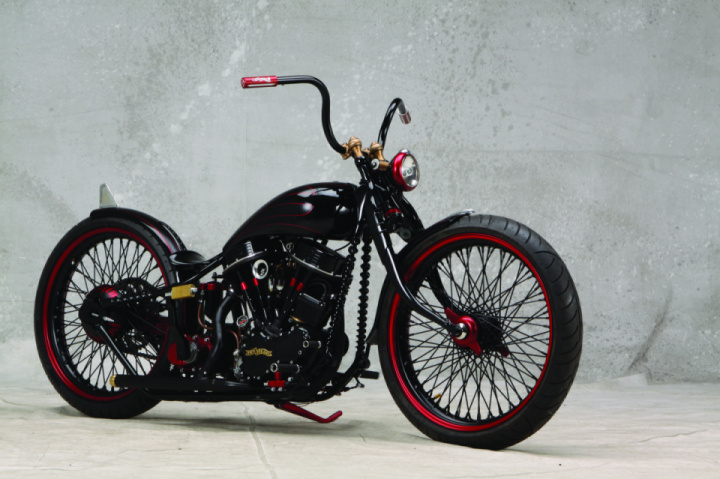 The class rules are quite simple, Harley-Davidson engine cases and frame rails must be retained on the bikes, but everything else is open to interpretation and Ferry modified every piece he could on Panafina.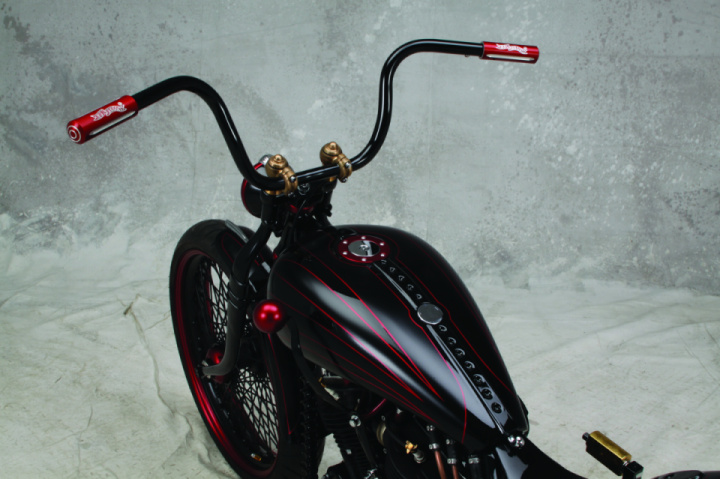 His starting point on Panafina was a rigid '56 Hydra Glide Panhead. Once it was in the workshop it was completely stripped down. With a bare frame to work on the down tubes were cut out and replaced with twisted sections, in a tribute to Indian Larry. Similar sections were then let in to the rear of the frame in front of the axle plates after the rear end was shortened 2in and raised 2.5in. The transmission plate was also raised 1in at the same time.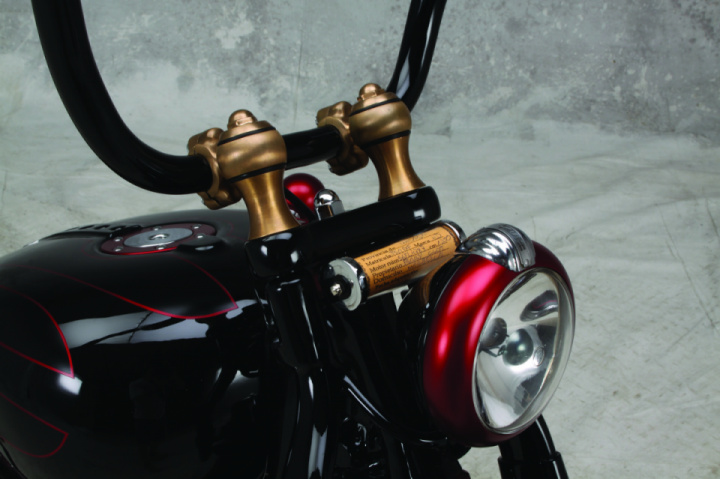 Attention was then turned to the front of the bike and its fork. The stock telescopic fork was taken off and replaced with a Springer, but this was only the start. It was stripped down and the front legs and springs completely removed. The next stage was to extend the rear legs and curve the ends to allow some give when riding and create a small amount of suspension movement.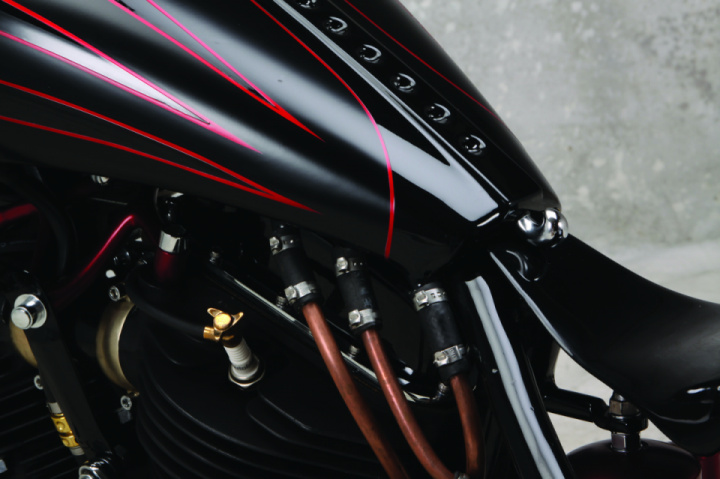 To get the bike to the rolling stage a pair of Düx Industries 3.5 x 23in wheels were rolled into place, complete with Avon tires.
The Panhead motor was then stripped down and rebuilt to stock spec with the addition of a Linkert M74 carb, Colony pushrod covers and a modified S&S gear cover. An open chain primary drive was then fitted to connect it to a '56 H-D four-speed transmission.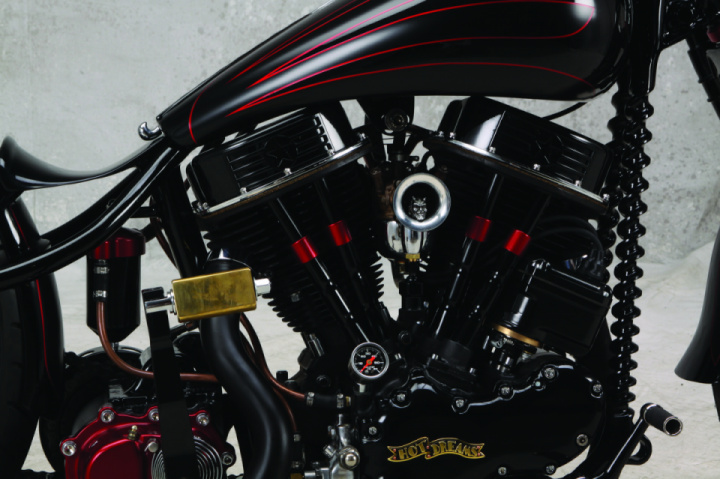 Given the changes to the rear of the frame, a new location was needed for the oil tank and Ferry's answer was too build a custom gas tank, which incorporates the oil tank too. This was then plumbed into the engine with hard copper lines. While the metal shaping tools were out, Ferry went on to form both the front and rear fenders too. Further pieces that were constructed in the Hot Dreams workshop include the forward controls, bars and grips. The bars are kept clean through the use of an internal throttle, a foot clutch and jockey shift and only a rear brake, a Kustom Tech sprocket brake operated by foot.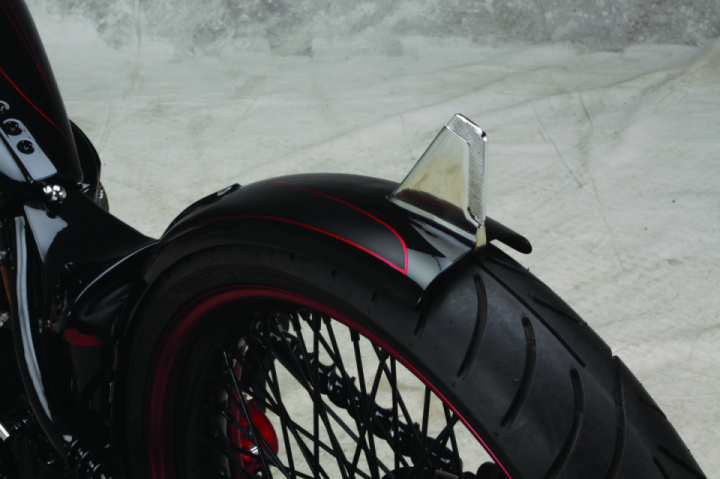 The work Ferry has done on Panafina shows that in the World Championship the work being done on bikes in the Harley Class is just as daring as that which is seen in the Freestyle class, a point that was not lost on the competitors who voted this bike into first place in its class.