Kim Bergerforth, aka 'Madame Thunderbike', is not only driving Harley for sheer pleasure, but also because of a long family tradition behind it.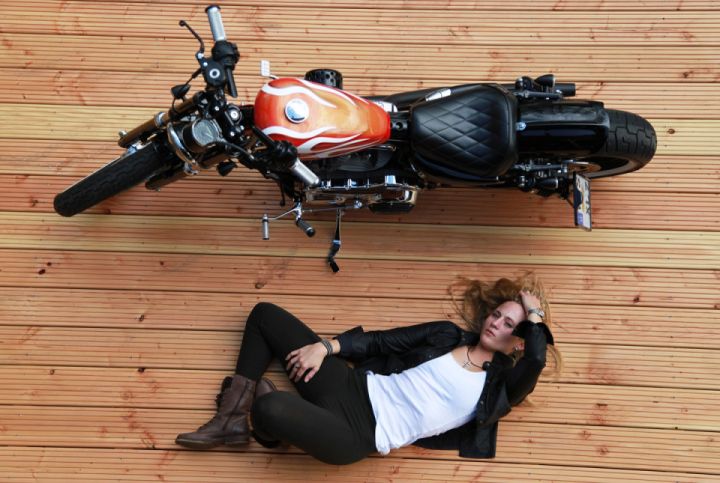 The 'Thunderbike' saga is a German success story, featuring an official Harley Davidson concession, an impressive division to develop and manufacture customized custom bikes. Here you will find international trophies from all over the world.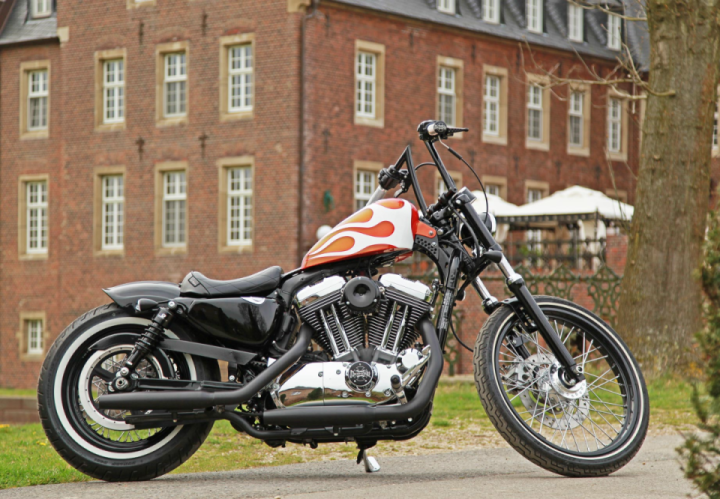 In this ambience, one could assume that Kim, the daughter of 'Big Boss' Andreas Bergerforth, drives Harley for the sake of her father. Not even close. Their clan has been motorized for four generations and the yellowed photographs of the 'old Harley mills' in the family albums testify to that.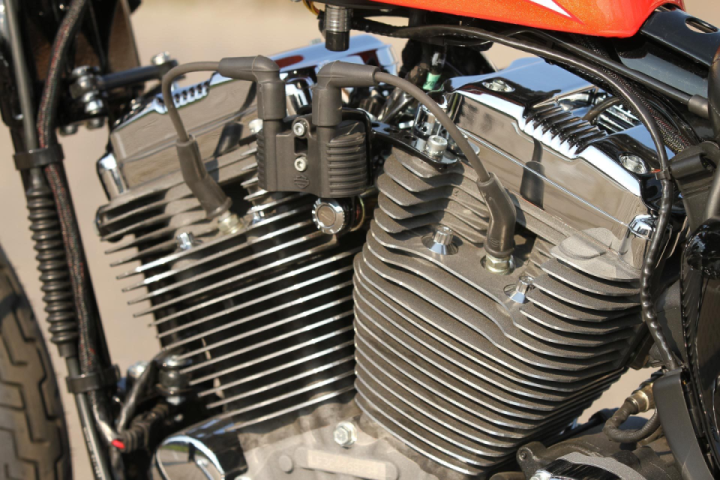 The work of Kim Bergerforth is all about motorcycles, as she deals with sales to professionals and abroad and does not hesitate to even lend a hand to create her own Sportster completely independently. A 2013 Seventy-Two designed with the in-house Thunderbike Custom parts.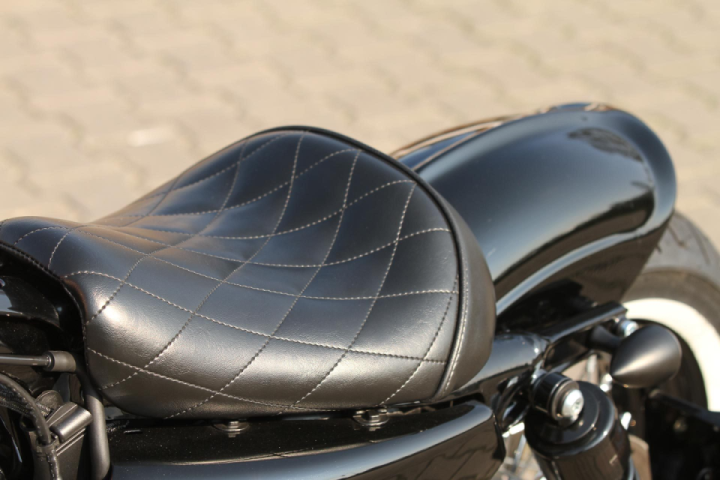 Specification: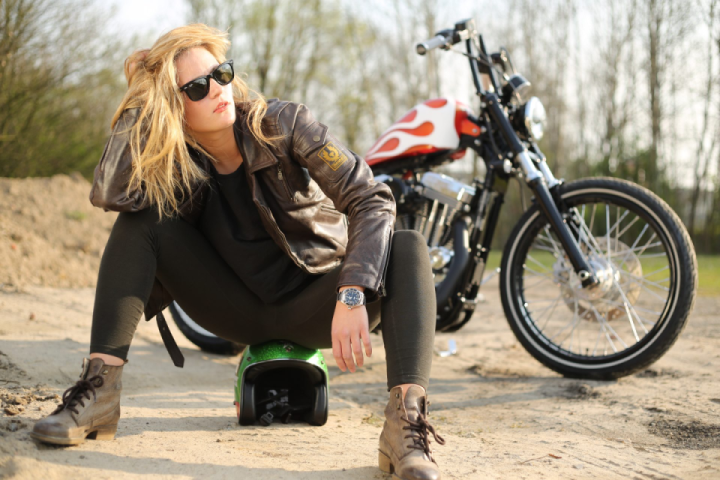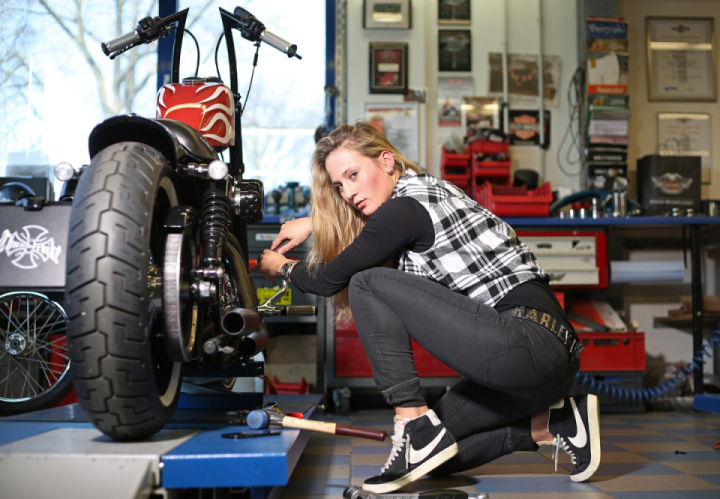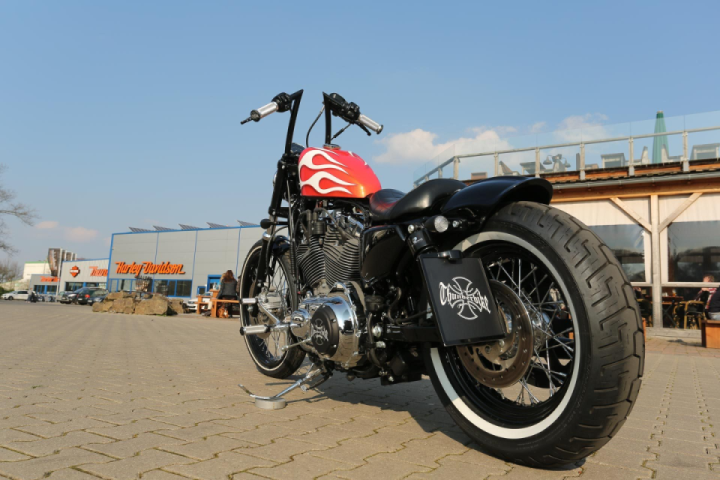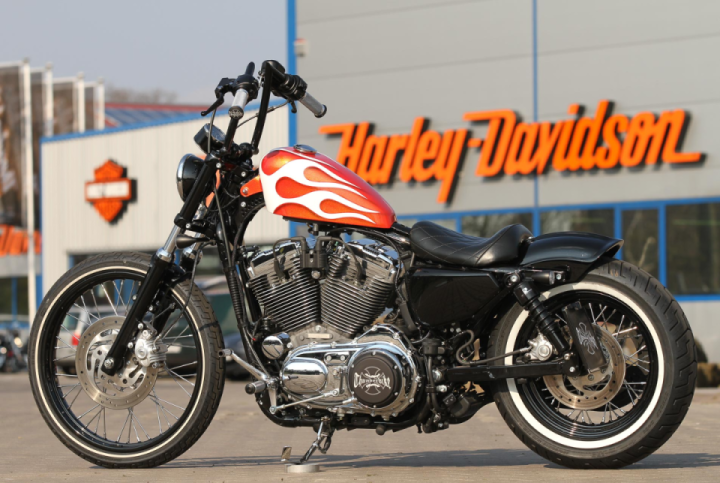 #Harley #HD #Custom #Bike #Moto