Picking a Honda Shadow as a base bike to turn into "something sporty" is not for everybody. But there are some builders out there that did an amazing job on Honda's small V-twin, like this one by XTR Pepo and this one by Rocket Supreme. And now we can add this bike right here that is built by D-I motorsport from Kuala Lumpur, Malaysia.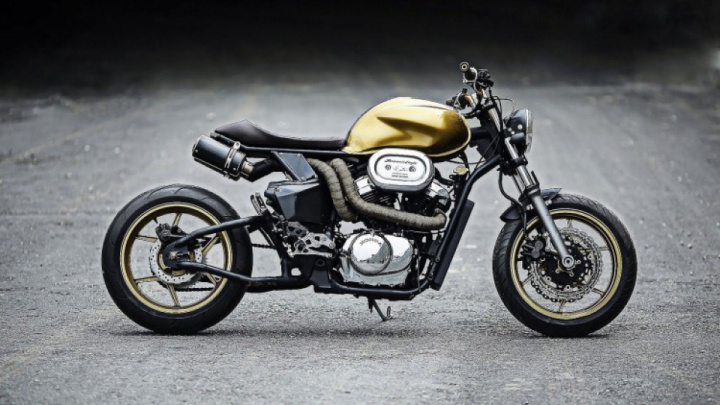 In order to build this Honda Shadow Special, they faced some challenges. The stock bike isn't popular for its sporty stance nor riding position, so the frame setup is heavily modified completely rebuild to create a more active, sporty riding position. They've changed the angle of the engine to lean it a bit more forward and built a complete custom swing arm. To cut some weight, the laced wheels are replaced with lightweight casted wheels. The front fork and braking systems are sourced from several other Japanse bikes.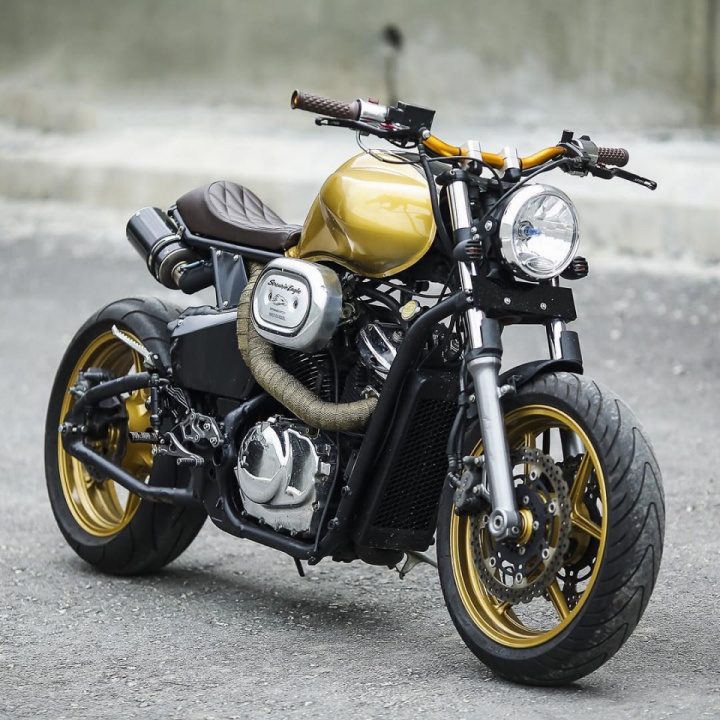 The big air filter comes from a Harley-Davidson, which makes the engine as a whole look like it's from a HD. In order to keep the bike a bit more narrow, they've rebuilt the exhaust system with the two mufflers just under the cafe racer style seat.