This is one crazy looking bike, with a bizzare bright orange custom frame built by Scorch. And just for a sake of "not to keep it all that simple", the choice of the engine is quite an awkWard one as well – the big 1000cc Laverda inline-3.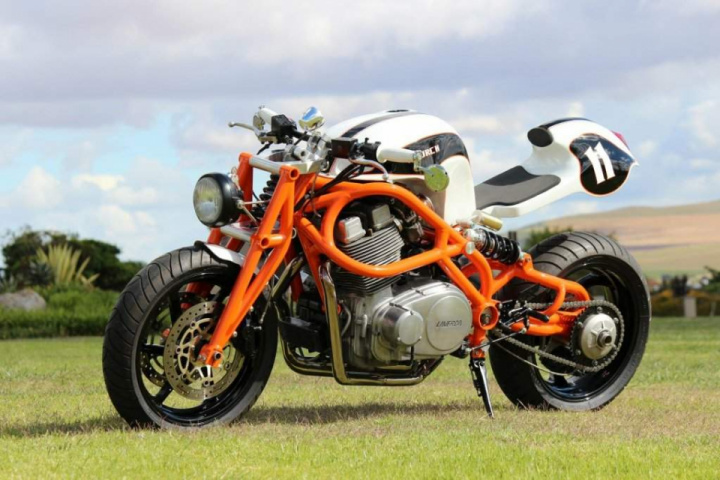 And then you look at the front end and you ask yourself – is that an telescopic fork?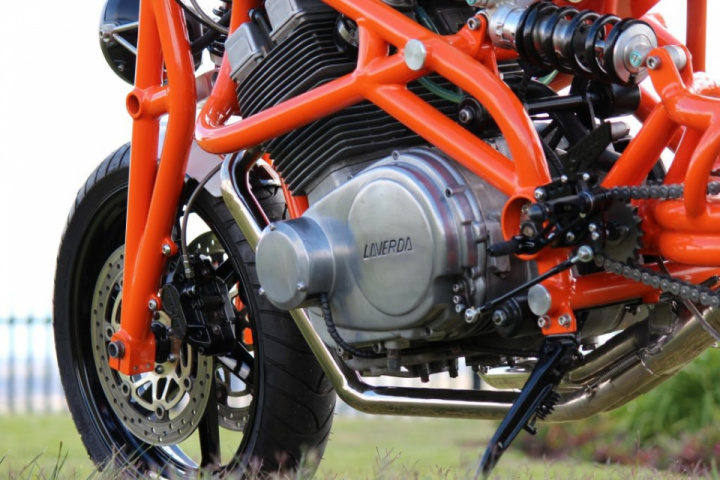 Your eyes glance over the custom single sided swingarm-art and you look at it closely – is it on the wrong side?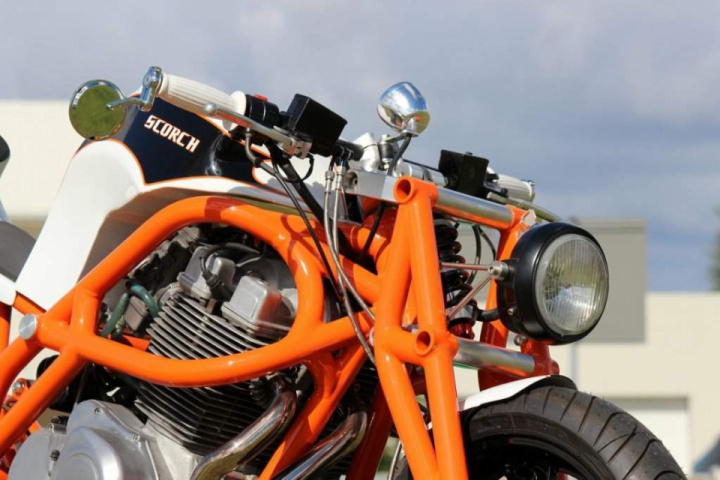 No problem for Scorch – custom fabricated sprocket system transfers the power where it suppose to go.&