Indian Motorcycle Company nearly ruined their business when they discontinued the 101 Scout, a light and nimble motorcycle that had a huge following. Consolidating parts, the iconic 101 engine was placed in the larger Chief chassis with the expected poor performance. Perhaps the new Standard Scout was merely a stopgap measure awaiting a new machine, or maybe the new Class C racing rules pushed the company to develop a better Scout.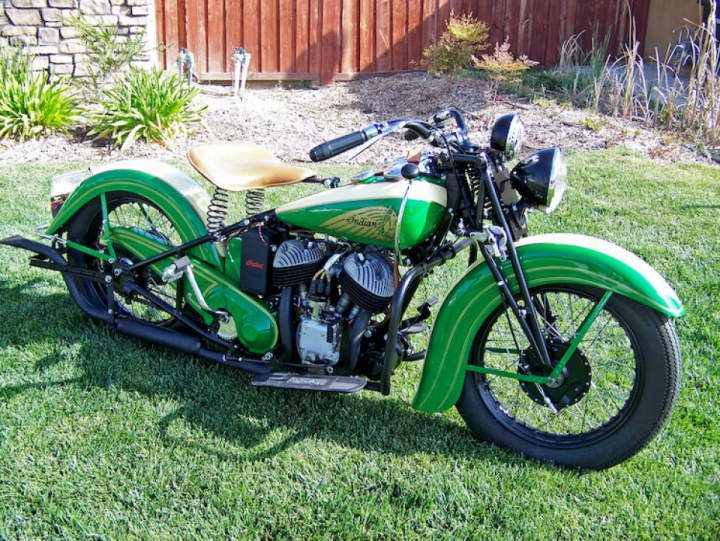 In 1934, Indian unveiled the all-new Sport Scout. A 45ci sidevalve motor that used circulating dry sump lubrication instead of the old total loss system replaced the 101 motor. Improved engine cooling was achieved by larger cooling fins on the cylinders and aluminum heads. A 3-row chain replaced the helical cut gears in the primary, but was still sealed in an oil bath. The new engine delivered 25 horsepower and sipped fuel at 55 miles per gallon. The lightweight keystone chassis used the engine as a stress frame member. Weighing in at 440lbs, the Scout could hustle down the road at a top speed of 80-85mph.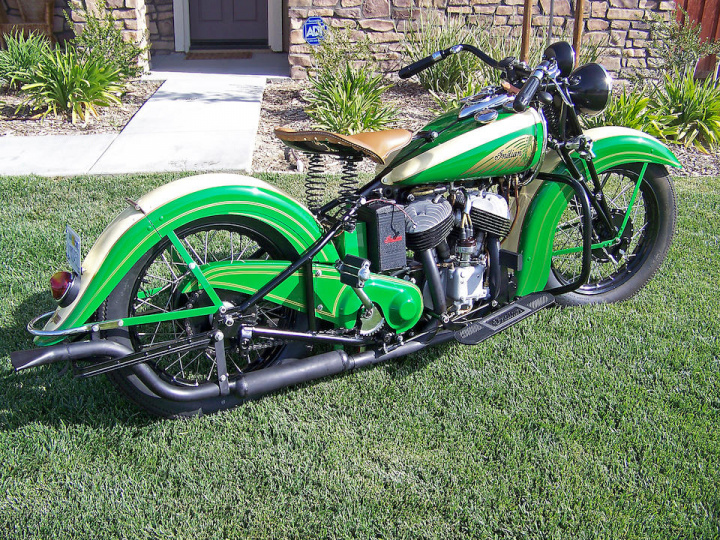 This Indian Sport Scout was treated to a complete overhaul and restoration. The engine was stroked to 900cc and rebuilt by marque specialist, Kiwi Indian. All sheet metal was replaced and virtually all cadmium plated hardware was replaced with new correct parts from Ed's Indian Bolts. Although the front frame section is 1940 Sport Scout, the difference is almost undetectable on the finished motorcycle.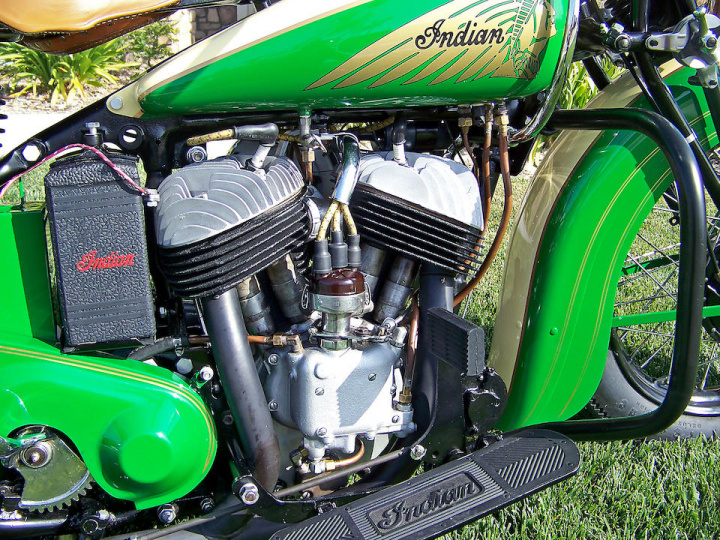 DuPont owned Indian when this 1939 Sport Scout was made, and riders could take advantage of the full range of colors for their motorcycle. Indians of the 1930's with their streamlined fenders and two-tone colors were the most attractive motorcycles in the world. This machine is painted in the World's Fair paint scheme, new for 1939, and displays the optional gold headdress decal on the gas tank. The restoration work is done to a very high standard and the bike is absolutely stunning.
Credit: Bonhams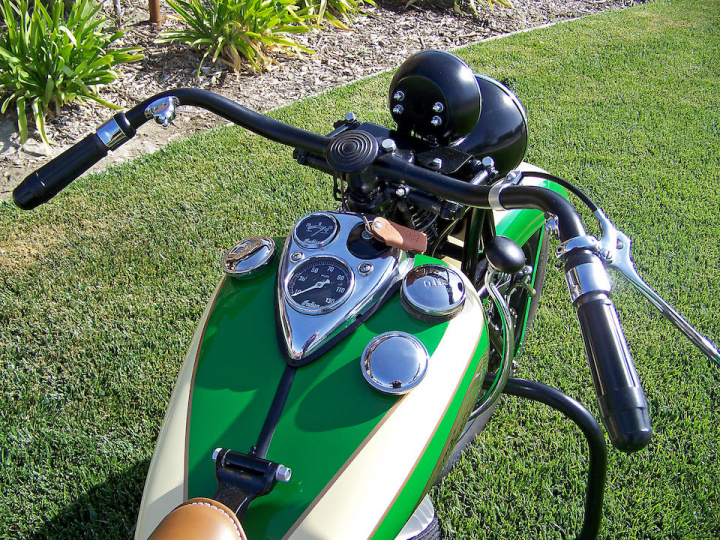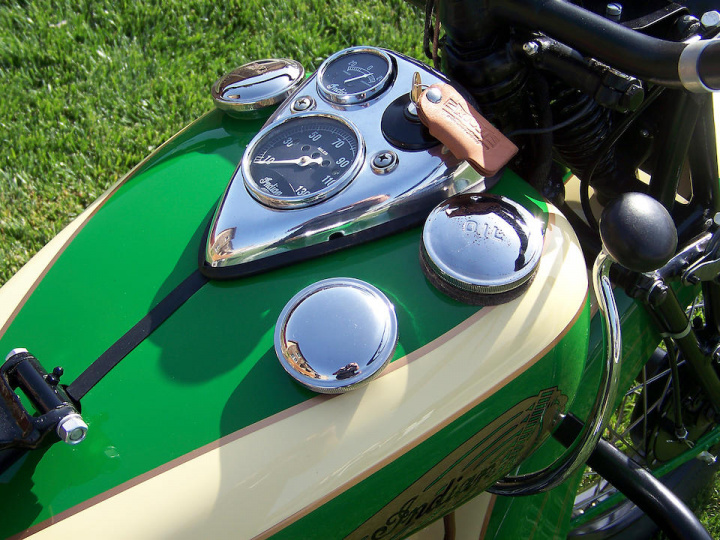 #Moto #Indian #Bike #Scout #Custom