I fondly remember the summer of '86. A buddy and I spent the entire summer exploring the mountains behind our houses on two Trail 90 expatriated from his parents. We traveled many miles on those bikes, taking them to places they had no right to go, but they got us there and back, every time, loaded to the gills with camping gear, fishing rods and .22s. They weren't fast, they weren't sexy, they weren't serious dirt bikes, but they were reliable, quiet and best of all extremely fuel efficient — which was paramount to two youthful vagabonds with no discernable means of income.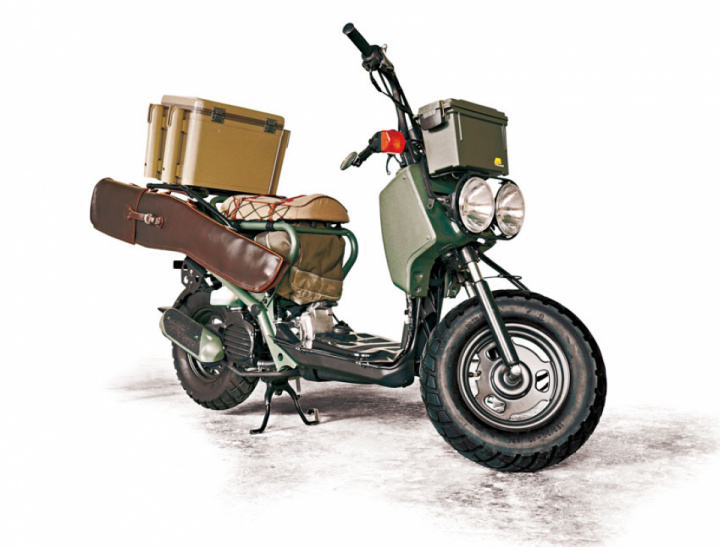 Unfortunately Honda discontinued the Trail series nearly three decades ago and in a recent moment of nostalgic lust, I started searching online for a used Trail 90. The prices were staggering. Unlike most vehicles that are worthless after a decade, Trail owners know what they have and charge accordingly. Then I stumbled across a new Honda Ruckus. The Ruckus was never meant to have the off-road pedigree of the old Trail bikes, but with some modification why wouldn't they work just fine? I wanted a small, light bike that could easily be loaded onto a drift boat, the back of a truck or even on a hitch hauler — something quiet to prowl western forest service roads for grouse in the fall, and load into the back of a truck as a shuttle for river float trips in the summer.
A quick search online revealed that Ruckus's are possibly one of the most highly modified motorcycles of our time. Customized in every manner from stretched, to lowered, to metallic painted, to fat tires and monster engines, builders have poured thousands into these little bikes. But for as many custom versions I found, I didn't find a hunt-specific ruckus. Something modified to be more off road capable, carry the gear needed and look tough (at least as tough as a grown man can look on a scooter) as possible.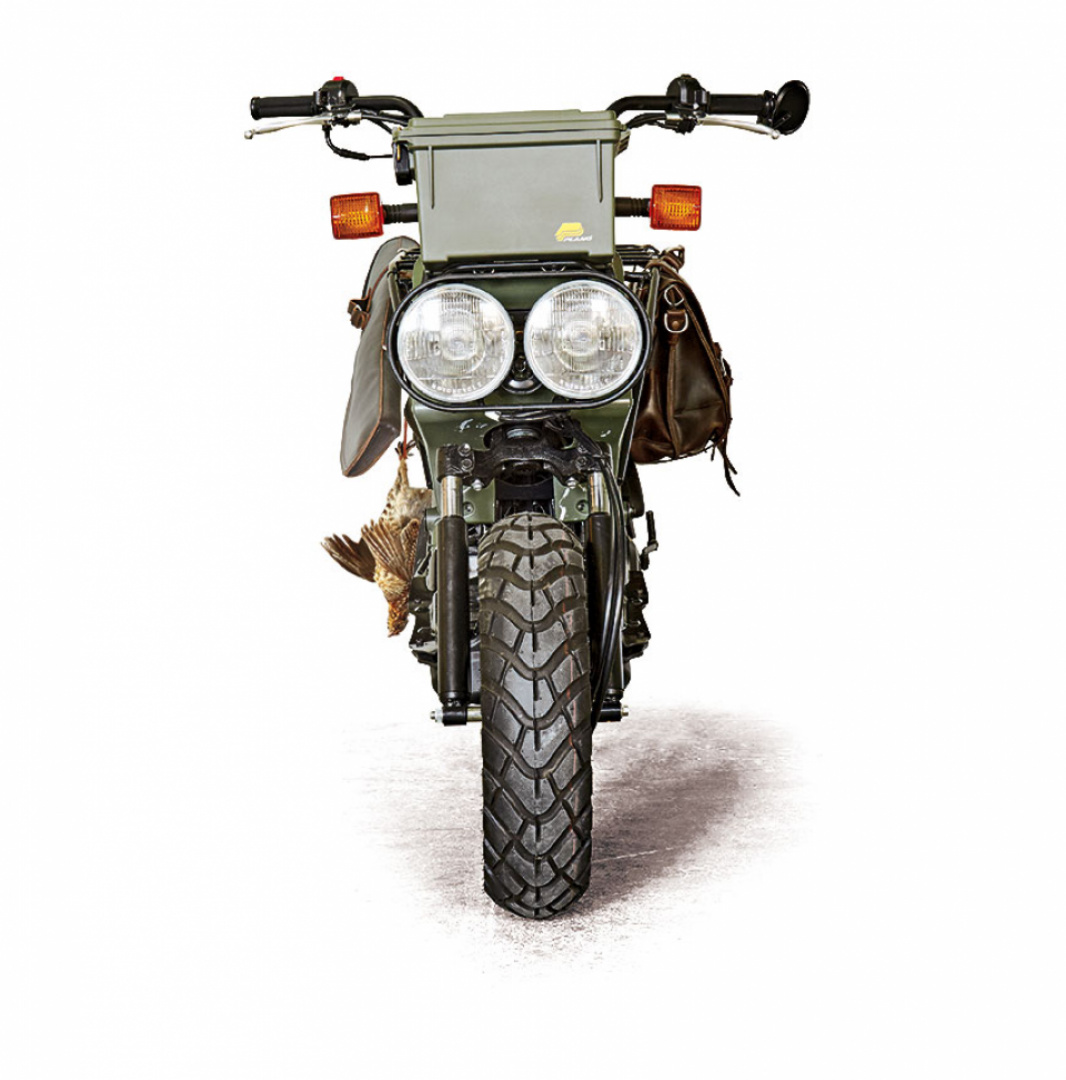 I finally ordered a new Ruckus and tore it down to the last bolt. Plastic floor pan removed, the frame and gas tank received a textured bed lining for durability, while the rest of the metal and cowling got painted Army Green. Reassembled the bike was starting to take shape. Now to accessorize, accessorize, accessorize.
Saddleback Leather company introduced its new line of gun scabbards and pistol cases around the same time I was working on the Ruckus project. I thought they would look marvelous and be unbeatably functional. The scabbard easily affixed to the right side of the frame/luggage rack. Saddleback's matching full grain leather luggage fit perfectly on the left side — ideal for extra shells, lunch and misc. gear. The pistol wrap hung perfectly from the handlebars and serves as a sidearm holster or a secure place for binoculars.
Engel makes a wide assortment of products ranging from insulated game bags to 12V fridge freezers. The 19 quart dry box/cooler is ideal for carrying lunch in or ruffed grouse out. While it is billed more as a dry box than cooler, it is still insulated and features an EVA gasket seal, making it waterproof. Designed for saltwater use the latches and screws are made from stainless steel.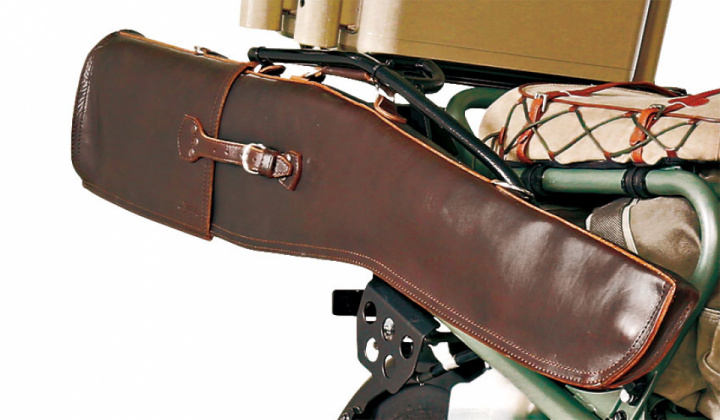 The first order of business was to add a rear storage rack. The Ruckus makes great use of its limited space with a front rack and a large under seat storage area, but a rear rack is a game changer on this little bike. Several companies make rear racks, but all look pretty flimsy. So, I turned to Cycle Racks, an Idaho company that knows a thing or two about making beefy racks designed for off-road use. Sure enough, they already had a Ruckus rack in their line. The fit was perfect and took about five minutes to bolt onto existing holes. The rack is powder coated steal, bolted to the lower frame in four places and has a deck that measures 18" x 12"€¦ large enough and to handle any load the Ruckus would be carrying.
The standard 20L steel NATO/Jerry can is the gold standard for fuel-carrying off roaders, but 20L would carry the tiny Ruckus roughly 500 miles — far more than any sane person needs (and would weight too much). Luckily, smaller 5L steel cans (roughly 1.32 gallons) are available that have the same durability and classic good looks. Just like their full sized brother, they feature all welded seams, hinge lids, replaceable gaskets and are compatible with NATO spouts. A single can will provide nearly 150 miles of forest service road fun. prepandmore.com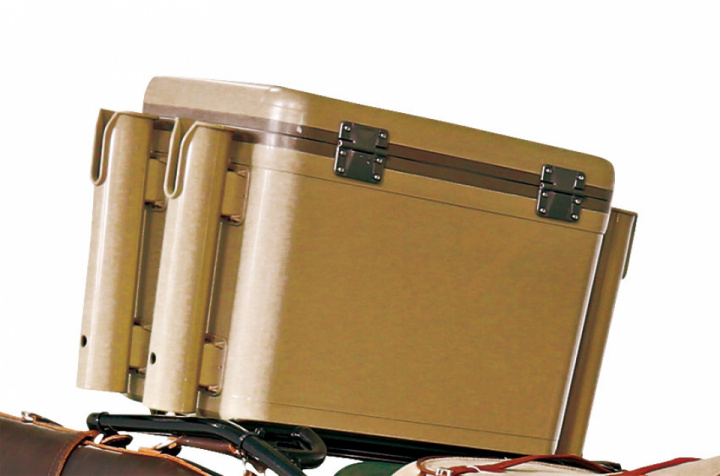 Since we wanted the custom Western Ruckus to standout, leaving the stock seat in place was not an option. Enter Cheeky Seats, clever name, and even more clever product line. This custom scooter seat cover company offers dozens of different economical designs. However, what we were looking for: "army, vintage, leather and canvas" they did not. No trouble, a simple email with an idea of what we desired and shortly thereafter an awesome seat cover that surpassed our wildest dreams arrived.
Plano makes somewhere between two dozen and two million different molded boxes (honestly, after looking at their site we lost count), so finding one that would fit the Ruckus's front storage rack was easy. We selected the O.D. Green ammo box which offers 13.75" x 7" x 8.75"of space. It was the perfect size for holding shells, licenses or cleaning equipment. The top hinging lid allows for easy access, even when birds are flushing and more shells are needed for frantically fumbling fingers.