There's talk that Honda has a new version of its popular Transalp dual-sport in the works. And although it might be wishful thinking, we're secretly hoping that Honda will inject a little retro rally racer style into it. Something like this steezy Transalp from the French custom shop Viba would be nice.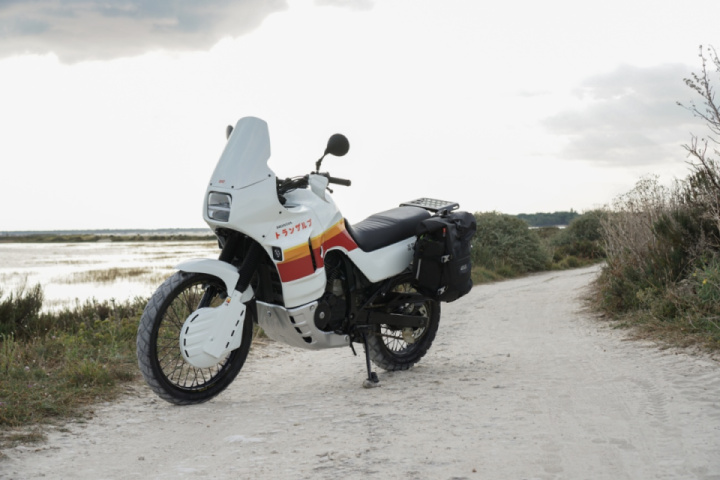 Viba's lead designer Yann Bakonyi got the inspiration for his 1987 Honda XL 600V Transalp build during a road trip through the Joshua Tree National Park in California. He was driving a Jeep Wrangler at the time, and imagined doing the trip on two wheels instead.
The idea to build a simple, versatile and cool-looking adventure bike was born. Yann's rework is more restomod than full-bore custom—but it's sublime in its subtlety.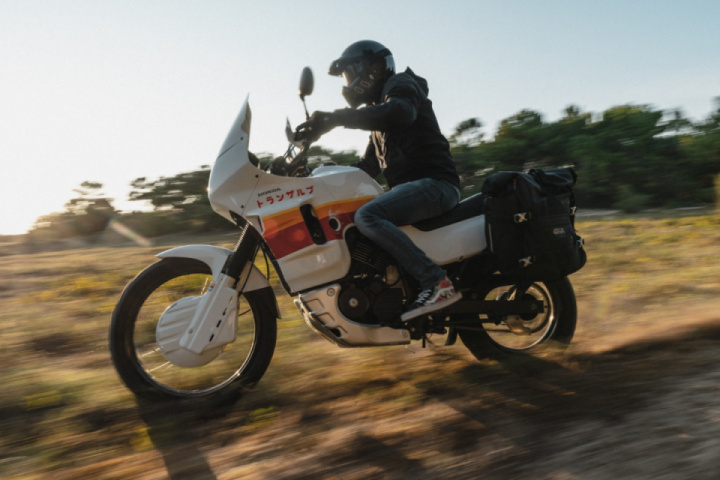 Given the age of the donor, the first job was a proper tear down and mechanical once-over, and a fresh coat of black for the frame and swingarm. From there, the mission was twofold: tweak the Transalp visually, and make it ride better.
Yann started with the running gear, re-lacing the wheels with new spokes and Excel rims. They're now wrapped in Avon TrekRider 50/50 rubber, for a mix of on- and off-road grip. The brakes were upgraded with Brembo discs and pads, and braided stainless steel hoses.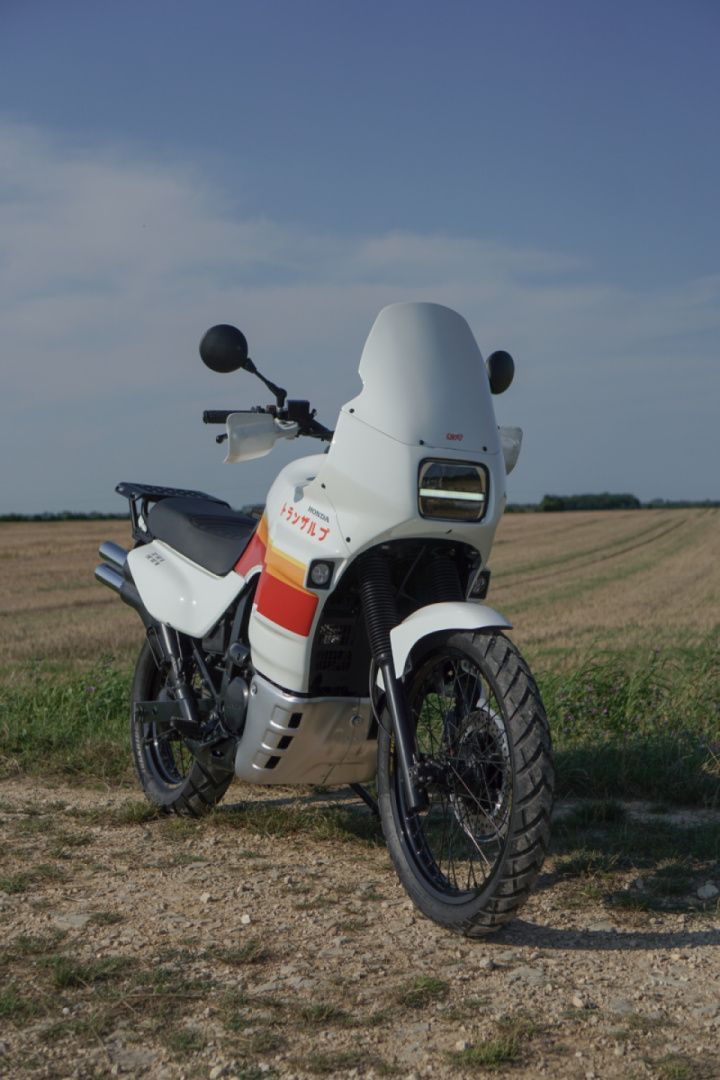 The crew finessed the suspension too. The Honda's OEM Showa forks were fine-tuned with new oil and shims, and there's a new EMC shock out back. A hidden custom-made 'shock fender' keeps things neat and tidy.
Yann didn't mess with the Transalp's original bodywork much, and even kept the substantial bash plate that it came with. He did fit a taller windshield though, and sourced a vintage front brake protector from UFO to dress the front end. The seat's been treated to a new cover too.
Other key upgrades include a reinforced front sprocket pinion, and a programmable DevMoto ignition. Lower down is a sidestand foot extender from Kijima.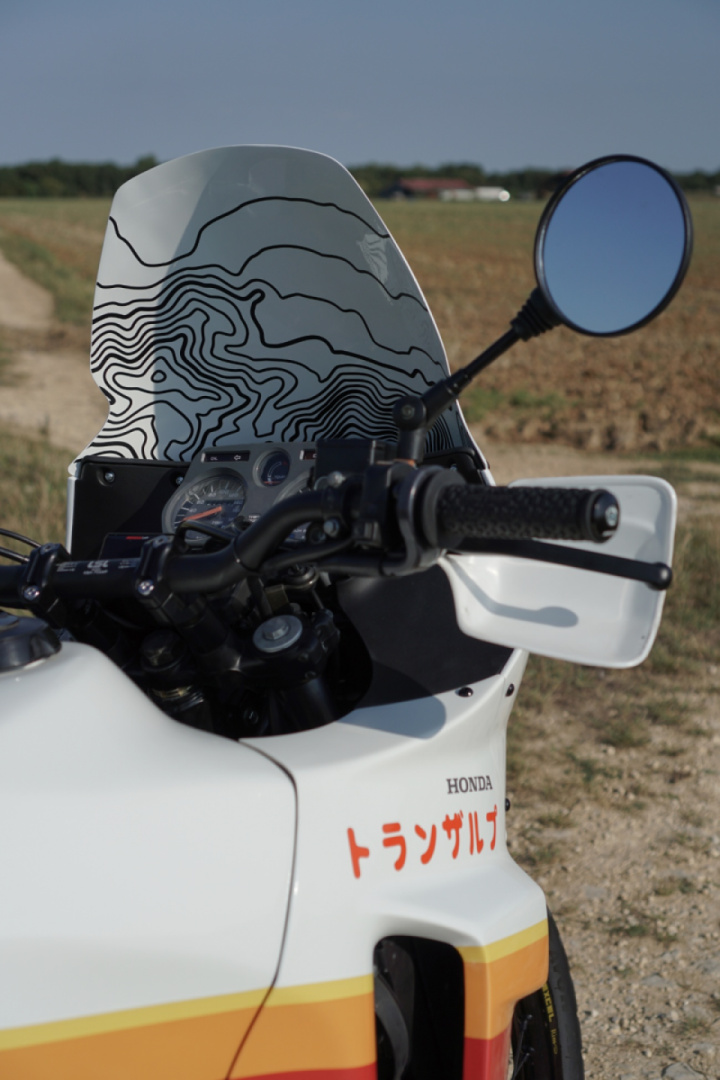 One of Viba's strengths is 3D design and printing, which Yann put to good use here. By 3D scanning the original side fairings, he was able to print special housings to flush-mount LED spotlights into the cavities that used to hold the original turn signals. A set of tiny 3D-printed LED turn signals from Viba's own catalog are tucked under the front of the fairing.
Another pair of Viba turn signals are mounted out back, along with a slick rally-style LED taillight,& built completely in-house. Above it is a CNC-machined luggage rack, with a soft pannier from the luggage company Givi adding onboard storage.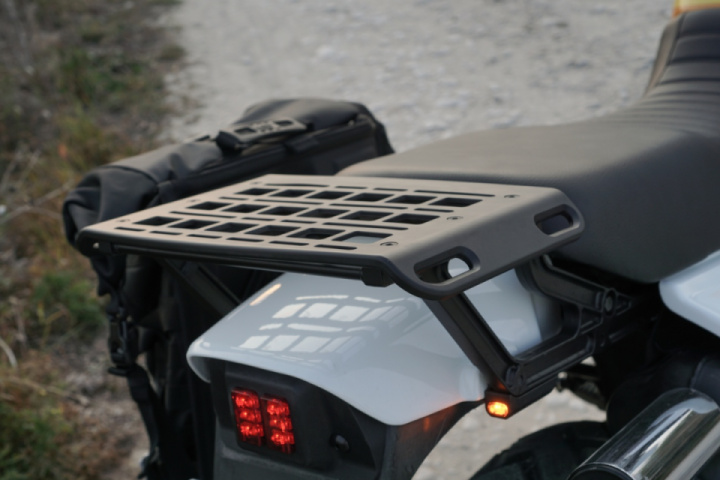 Yann also 3D designed and printed a bracket to mount an aftermarket voltmeter; it clips onto the original fuse box. More upgrades are sprinkled around the cockpit: Viba's own risers, a set of LSL handlebars, Daytona Sakura grips and foldable mirrors. Out front is an LED headlight originally designed for a Jeep.
Matching those well-judged mods is a supremely tasteful livery, laid over a white base. The sunset colors are a nod to California, the Kanji symbols (which translate to 'Transalp') reflect Yann's love for Japan, and the topographic map behind the fairing belongs to Joshua Tree.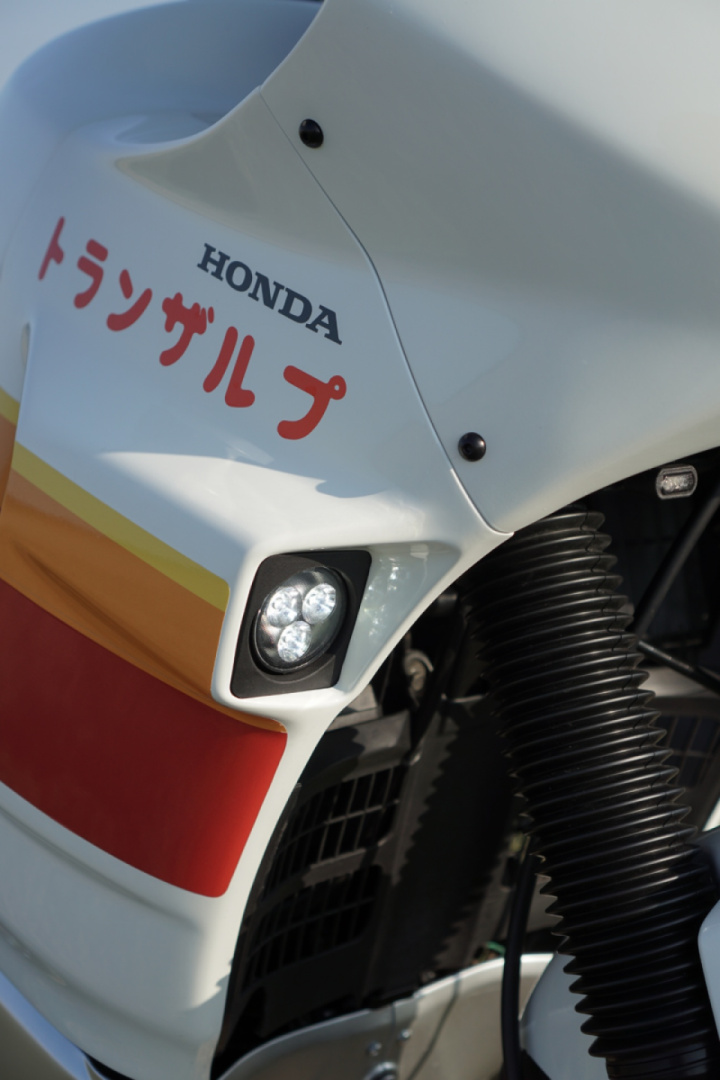 This super-sano Transalp is the perfect example of how small but clever changes can make a big difference. If this doesn't make you want to spend the rest of the weekend outdoors, check your pulse.
#Honda #Custom #Bike #Moto #Adventure #Enduro #XL600