It is with a heavy heart that we report the death of legendary stunt rider Chris Pfeiffer, who passed away this past weekend. Speedweek is reporting that the 51-year-old icon's body was found after he took his own life, ending a months-long bout of serious depression.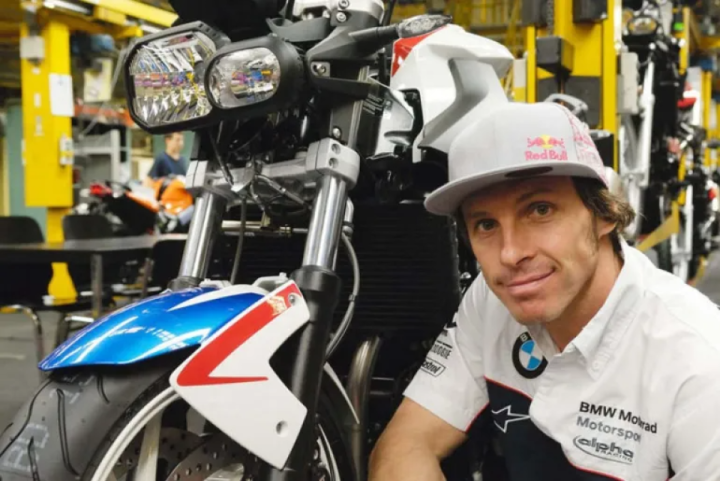 A legend in the stunt-riding community, Pfeiffer won multiple motorcycle stunt world championships and brought the niche extreme sport to mainstream attention with his close links to BMW Motorrad and Red Bull.
His shows pushed the boundaries of what could be done on two wheels, paved the way for a countless number of stunters who are in the sport today, and reached a legion of fans around the world. The man was truly impressive.
Pfeiffer was also an accomplished racer, with racing highlights that include winning the Erzberg Rodeo in 1996, 1997, 2000, and 2004 – one of the most grueling single-day events in motorcycle racing.
Though he retired in 2015, the German's 20+ year career has left a mark on the motorcycle industry, and his passing will leave a hole in our hearts. Our thoughts go out to his family and friends in this difficult time.
Funeral services for Chris& will held on March 26th at 9:30 AM, in Trauchgau, Germany. Anyone who wants to say goodbye to him is welcome to attend.
A&R urges anyone dealing with depression or suicidal thoughts to reach out for help. In the United States, the National Suicide Prevention Hotline is a 24-hour service that provides confidential emotional support to people in suicidal crisis or emotional distress.
Source: BMW Motorrad UK,& Speedweek, asphaltandrubber.