In late 2019, Cardo Systems released what's almost certainly the most advanced and cutting-edge motorcycle comm system on the planet with its Mesh tech-enabled Packtalk Bold. Fast-forward to today and the company is once again raising the bar in this space with the debut of the new and improved Cardo Packtalk EDGE.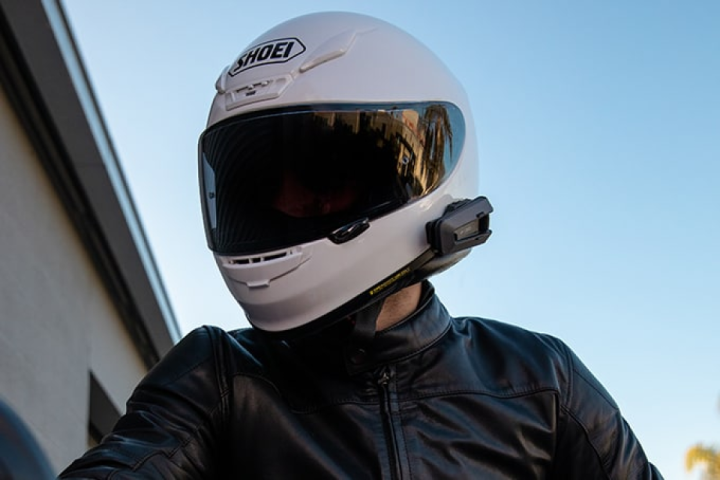 Utilizing the newest version of Bluetooth connectivity (5.2) while also massively benefitting from the latest generation of Cardo's state-of-the-art Dynamic Mesh Communication tech, the Packtalk EDGE offers support for up to 15 riders, as well as a rider-to-rider range of 1 mile and a DMC Group range of up to 5 miles. This model's specs aren't its only improved elements, as its sound has also been massively upgraded — which speaks volumes considering the already stellar audio quality afforded by the Packtalk Bold. Armed with a set of JBL-tuned 40mm drivers, this comm sports an upgraded Natural Voice engine and improved noise-canceling tech.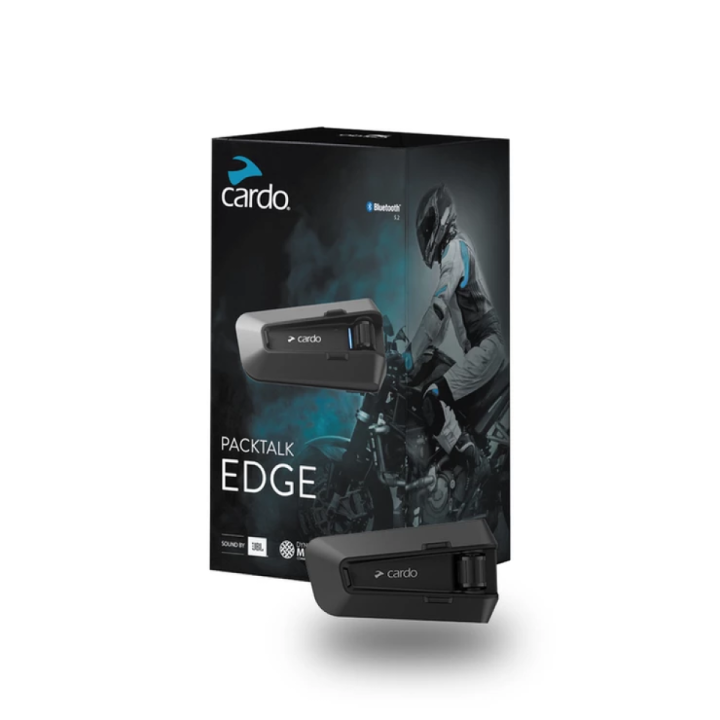 Weighing only 0.10lbs in total, this comm also comes equipped with a potent USB Type-C-rechargeable battery that offers up to 10 days of standby time and 13 hours of talk time, plus only takes two hours to achieve a full charge. What's more, just 20 minutes of charging will afford an additional two hours of talk time. This moto gadget will also only get better with time thanks to its ability to automatically receive over-the-air updates. Cardo also managed to cram all of this tech and performance into an ultra-compact package measuring just 46mm H x 84mm L x 23mm D. And, because this comm uses Mesh tech, it doesn't require the user to manually pair the device each time it's turned on — unlike its Bluetooth-connected counterparts.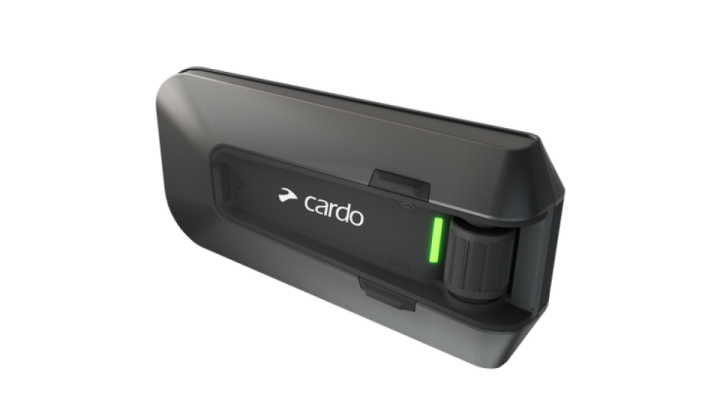 Backed by a three-year warranty, the all-new Cardo Systems Packtalk EDGE is available now worldwide exclusively through the manufacturer's website with pricing starting at $390 for a single unit and $700 for the Duo (i.e. two-pack). By late April, this cutting-edge comm system will be available at select online and brick-and-mortar retailers, as well.