The render is in a completely different ball game than the stock Trident 660. Sure, the 660cc engine, chassis, and conventional swingarm are all still part of the package but that's where the similarities end.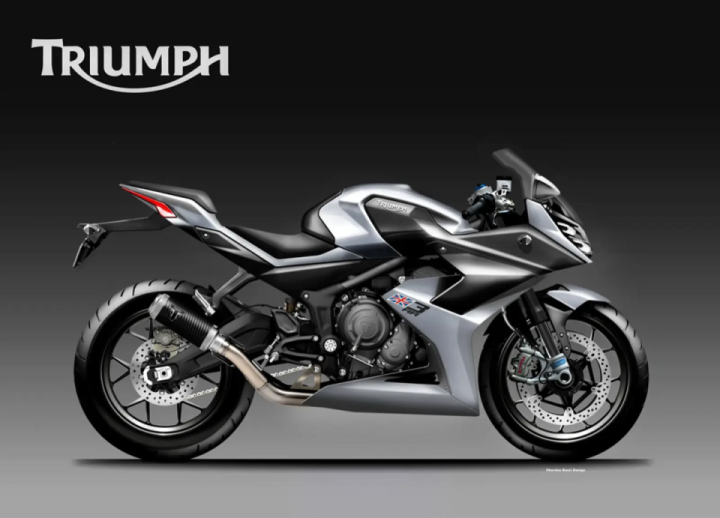 Starting up front, Bezzi has taken inspiration from the Tiger Sport 660 (also based on the Trident 660) for the headlight and has coupled it with brawny fairings to help this conform with modern SBK designs. Same goes for the tank, which looks a lot more "modern" and muscular than the indented unit of the Trident.
To round all this off,& the designer threw in a clip-on handlebar, split seats, and a Racefit-like exhaust can with Triumph branding. In addition, the bike also sports better underpinnings with Öhlins USD forks, Brembo brakes, and ten-spoke alloy wheels. Also, can't miss the Union Jack on the fairing.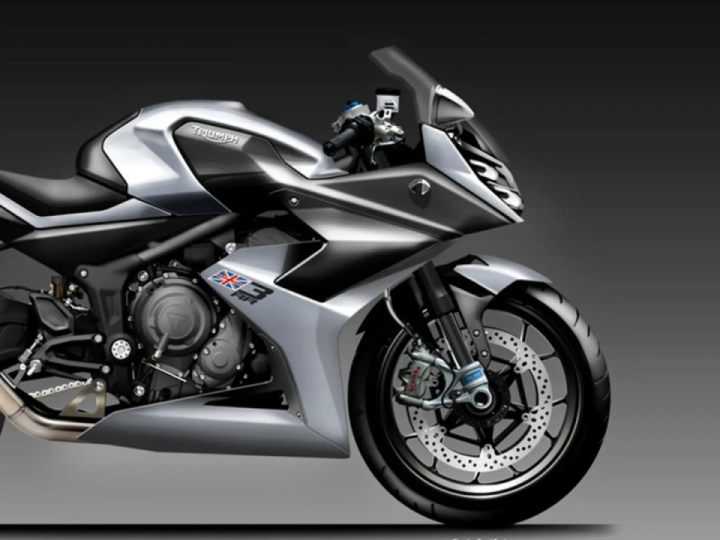 Everything comes together to form a gorgeous mid-capacity sportbike and if this idea comes to life, we believe the Trident 600 RR could well and truly decimate the Yamaha YZF-R7, solely because of its power advantage, let alone other aspects.
Now, before you say "the designer should've based it on the Street Triple 765", here's why the Trident makes more sense.
First,& the Triumph Trident 660 is right in the ballpark of the Yamaha MT-07 and the Aprilia Tuono 660, both of which have their respective fully-faired siblings and are quite popular. Plus,& the market is slimmer and competition is wider for more powerful and expensive faired bikes.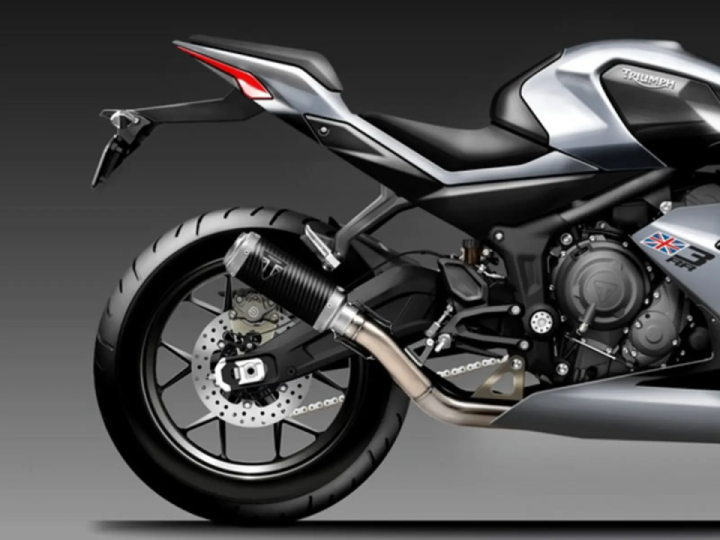 Second, the market for fully-faired supersport bikes has shifted to more budget-friendly fully-faired bikes which are more versatile and don't break your back, a prime example being the Yamaha R7, thus helping the Trident 660 RR's case.
Source: Oberdan Bezzi via Behanced