T300 trident apparently has all visual features that simplify a transformation into a beautiful "café" bike. If you haven't seen it yet just go on the Internet and take a good look at the bike. A humpy fuel tank and a sporty seat make the bike a good material for the potential authentic cafe racer build. There even is no need to touch the frame to get it done. All you'd need is a little bit of inspiration and imagination, a few new details and some bodywork rebuilding and finely executed painting.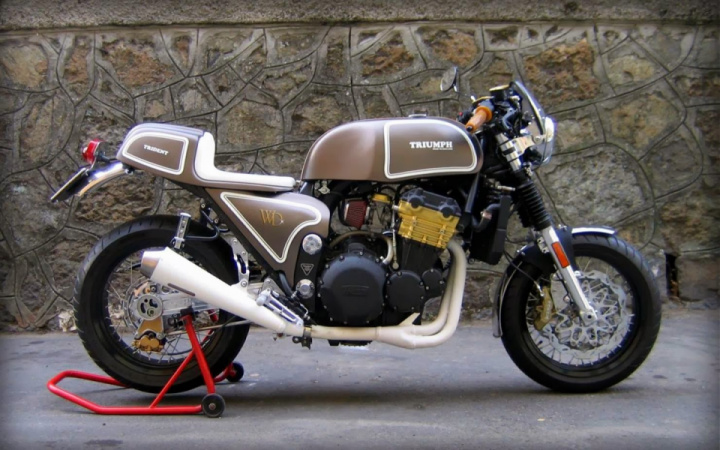 This amazing T300 that you see in the pictures has been skillfuly built by Bruno Avvenente from Genoa, Italy. He probably also noticed the advantages I've been talking about and used them to design such an eye-catching retro style machine.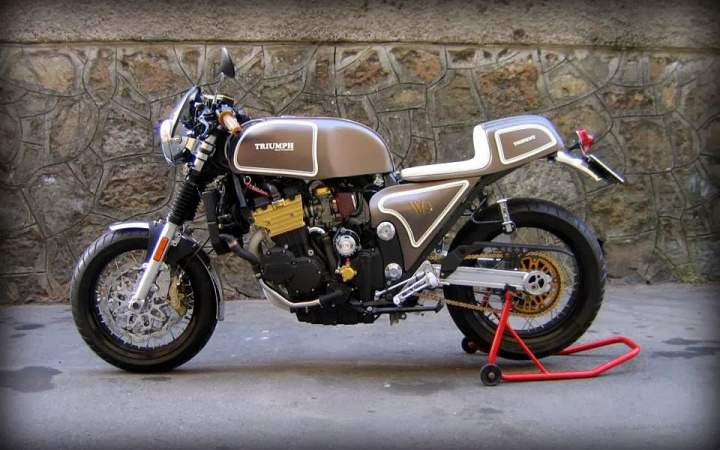 The chassis hasn't undergone big modification while the bodywork was noticeably reworked. The fuel tanks has been heavily reworked and got the proper "café" design and indents. The seat was completed with a distinctive tail. The exhaust pipes were re-routed and finished with white. The engine was painted in black with yellow cylinders stylish highlighting (as well as other several details on the bike).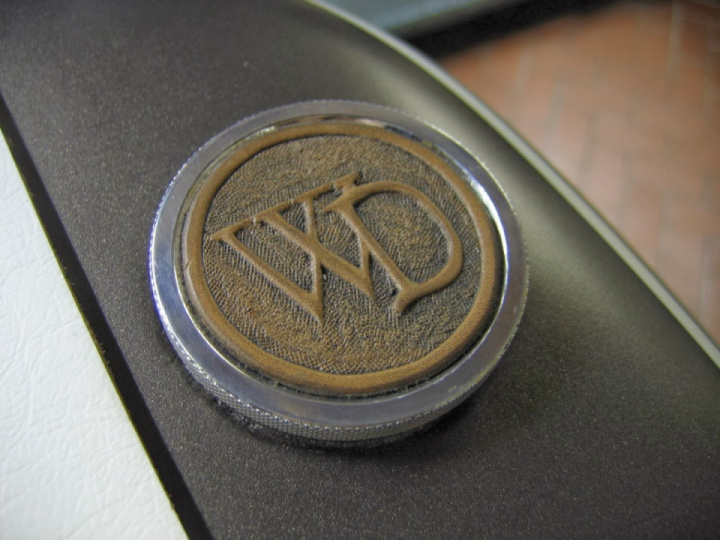 The fork is completed with the gaiters. Bruno also installed a half-fairing up front.
What I like the most about this Triumph is the color scheme. I'm not sure if it was inspired or it's just author's imagination, but it looks awesome.