Webb-Stevens has worked in the LAS for 23 years, and became the first deaf paramedic to work for the London's Air Ambulance Service. He has also helped develop new hearing aid and in-helmet earpiece designs that are able to work together, unlike previous versions, with such success that other emergency services around the world are making use of them.
Webb-Stevens has been awarded the Queen's Ambulance Service Medal for Distinguished Service due to his actions at the Westminster terror attack in 2017. "In this most difficult of situations, Richard calmly moved down Westminster Bridge providing care for everyone he encountered – many of whom were very badly injured," the London Ambulance Service says.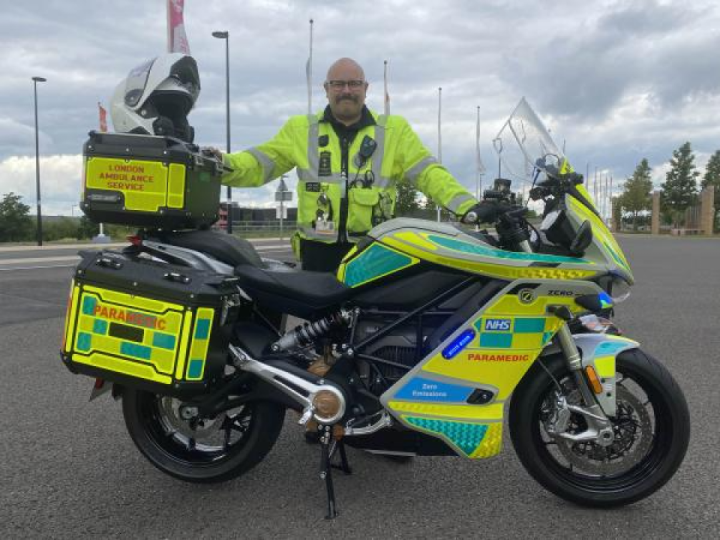 "I am absolutely humbled to have received this award, especially as HM The Queen marks her Platinum Jubilee year," Webb-Stevens said. "I am extremely proud to be a paramedic at the London Ambulance Service and it's a privilege to serve the people of London."
He has also been one of the first two-wheeling paramedics of the LAS to try out the new electric bikes the Service has taken on. The bikes, supplied by Zero (to be specific, their SR/S model), are a part of the LAS' move to cut emissions from its response fleet. This has been helped by a £16.6m investment, and includes new ambulances and response cars, as well as the bikes.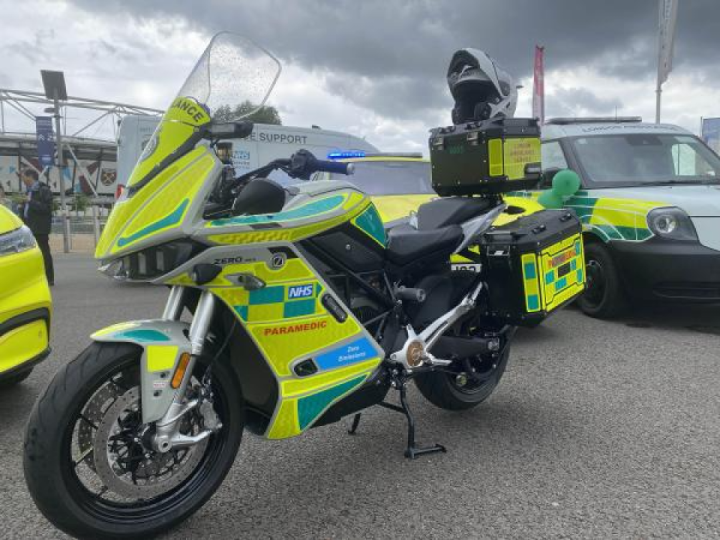 "I absolutely love the new electric motorbike – it does everything you need as a paramedic responding to incidents and emergency calls," said Webb-Stevens. "It's responsive, it's quick (when you need it to be) and feels very safe. I think some keen motorbike riders might be a bit sceptical about losing the traditional petrol engine, but I can tell you, this bike is fantastic!"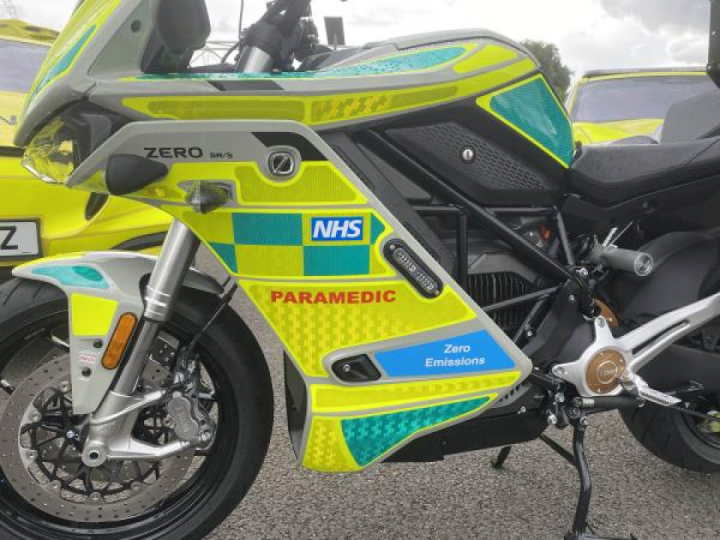 The positive reception by emergency response teams to the new electric motorcycles is a sign of the improvement in the technology and level at which electrics are now operating.
Sourse: visordown
#Moto #Bike #Zero #EMoto