In 2018, as well as at the beginning of 2019, more and more manufacturers are showing new concepts of electric bikes or ready-made motorcycles that are trying to find their niche in the motorcycle world.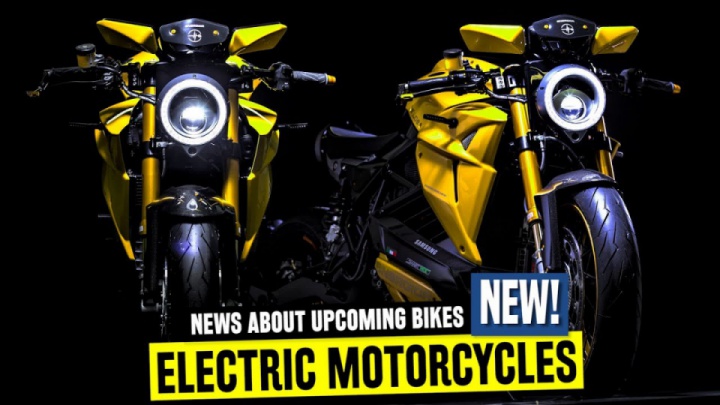 Photo: "Datacube: awesome facts and interesting top lists"
Now we offer you a list of electric bikes, which can make you think to purchase one of them!

1. Harley-Davidson LiveWire
At the 2018 Italian EICMA show, Harley-Davidson presented its first electric LiveWire motorcycle. Despite the fact, that the bike can be hitting production since September 2019, there was almost no information about its specs until recently. Finally, at the Geneva International Motor Show, it was announced, that Harley-Davidson would share its next steps in the electrification of two-wheels, including more information about its first electric motorcycle, LiveWire. The manufacturer run a series of tests that proved the new product to be faster and more reliable than previously thought.
Range: 139 miles of city range or 88 miles of combined stop-and-go and highway range as measured using the SAE J2982 Riding Range Test Procedure.
Battery charge time: standard DC Fast Charge technology which provides a 0-80% of battery charge in 40 minutes or 0-100% in 60 minutes.
The top speed: about 110mph.
Acceleration time 0-60 mph :in 3.0 seconds and 60-80 – in 1.9 seconds.
The price: about $ 30,000.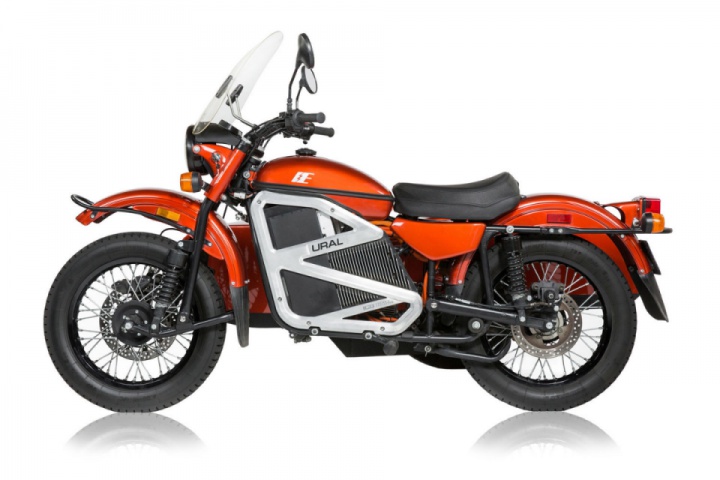 2. Ural Motorcycles
Ural Motorcycles finalized the first development phase of an all-electric sidecar motorcycle. The electric prototype was built on the existing one-wheel drive cT chassis, utilizing Zero Motorcycles' proprietary power train package (motor, batteries, controller and other components). California-based company ICG developed the overall design and was responsible for fabricating the initial prototype. Zero Motorcycles also provided the necessary engineering support during development and testing of the prototype that made this project possible. It isn't planned yet to be unveiled, but the concept probably can be presented at several motorcycle shows. In case of a positive reaction from potential buyers, the electric motorcycle can be hitting production within 24 months.
Range: 102 miles.
Battery charge time: estimated 13 hours to charge from empty to 95%.
The top speed: 87mph (although recommended maximum cruising speed is 65mph ).
Acceleration time 0-60mph: unknown.
The price: unknown.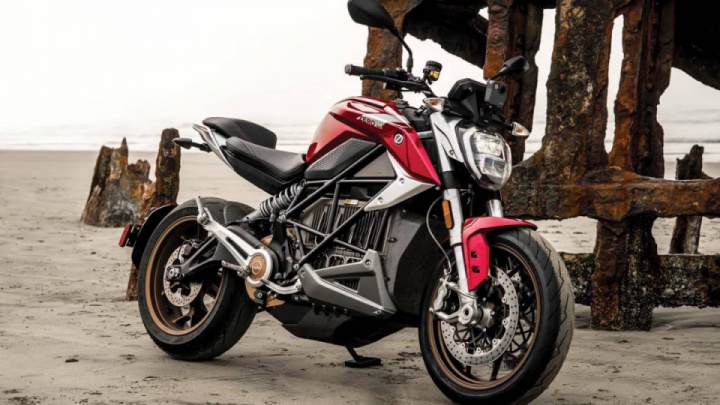 3. Zero Motorcycles SR/F
Zero Motorcycles introduced its most powerful SR / F electric bike with a 108hp electric motor (140 lb-ft of torque).
Range: the standard SR/F is expected to offer a combined range of 161 miles (with an additional Power Tank battery, the range will increase to 200 miles).
Battery charge time: it is expected to hover between 4.5 hours for the entry-level model with 3 kW charger and 1.5 hour with the 6 kW fast charger.
The top speed: 125mph.
Acceleration time 0-100km/h: unknown.
The price: it has been set at $18,995 for the Standard version. The Premium trim adds a screen, fast-charger, heated grips, and aluminum bar ends for an extra $2,000.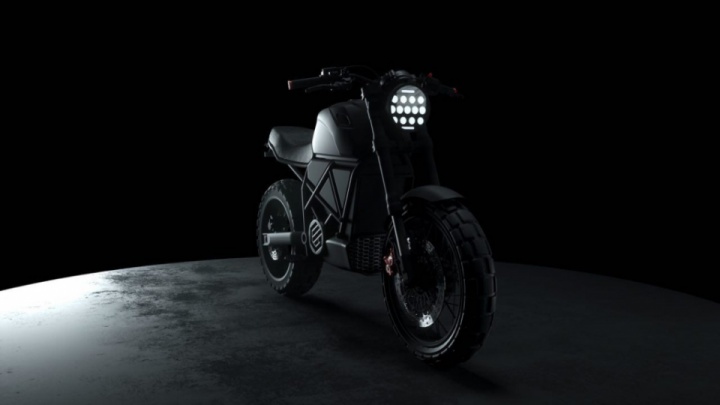 4. Geon ScrAmper
The Ukrainian company Geon in collaboration with the engineers of the Kiev company Electro moto developed the electric Geon ScrAmper motorcycle, the first e-bike in Ukraine, which will be unveiled in late March.
Range: 87miles.
Battery charge time: Eco mode: 5 hours - 85%, 8 hours - 100% ;Turbo mode: 2 hours - 80%, 3.5 hours - 100%.
The top speed: unknown.
Acceleration time 0-60mhp: unknown.
The price: unknown.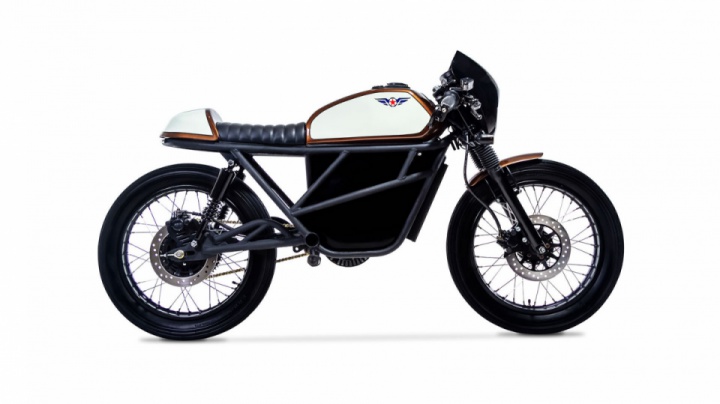 5. Smart Classic
The California-based startup Fly Freehas unveiled their new Smart Classic electric motorcycle.It's an interesting blend of old and new.The main task of the manufacturers is to create retro bikes on the battery.
The styling makes this bike much more interesting, though, as it has great classic cafe racer lines, with spoked wheels, clip-ons, a bum-stop seat and many other visual references to the genre. Currently the manufacturers have presented only two models: the already well-known Smart Desert and the updated Smart Classic.Externally, each of the motorcycles has common features with the classic models that were made in the middle of the last century.
Range: 50 miles (it is supposed to be 100 miles if you install two battery packs).
Battery: the batteries, which use cells made by LG, are rated for 700 cycles over their lifetime. After 700 cycles, they will be drained down to around 70% of their original capacity. That level is often considered 'end of life' for most electric vehicle batteries.
The top speed: the second battery is required to reach the electric motorcycle's top speed of 80 km/h. With just a single battery, the speed is limited to 40 mph.
Acceleration time 0-60mph: unknown.
The price: $6,399.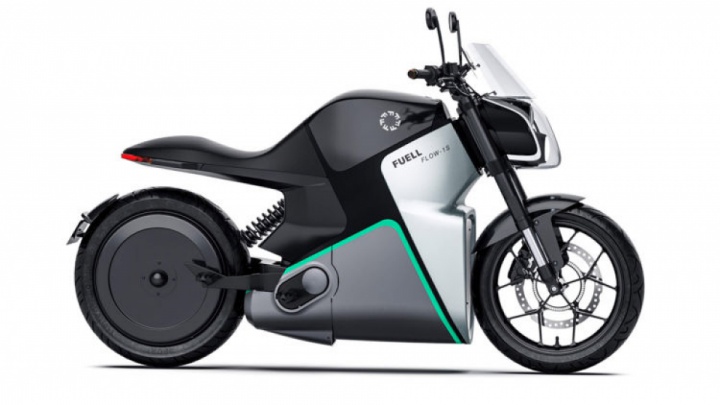 6. Fuell Flow electric motorcycle
The much-debated Erik Buell Racing electric venture has been finally unveiled. Fuell, as they are calling their electric two-wheeler brand, have been launched keeping in mind the urban mobility. Erik Buell has teamed up with FrédéricVasseur and Francois-Xavier Terny, the owners of Spark Racing Technology for the introduction of their joint venture,Fuell Flow e-motorcycle.
Range: 125 miles.
Battery charge time: recharge is less than 30 minutes at a public recharging station, but I'd like to see numbers on a 120V and 240V charger since public stations aren't readily available in a lot of areas so far.
The top speed: unknown.
Acceleration time 0-60mph: unknown.
The price: $ 10,995.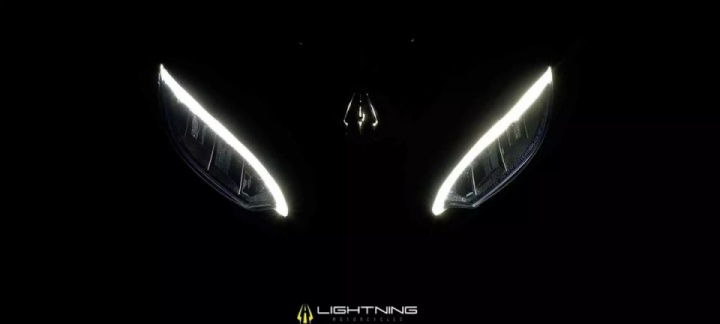 7. Lightning Strike
Lightning electric motorcycles, a little known manufacturer located in San Jose, California, has announced a new bike to be unveiled in March. The company has just revealed specs for the Lightning Strike, the second electric motorcycle offered by the company, after LS-218 e-bikes.
Range: 150 miles.
Battery charge time: it offers 35 minute DC fast charging (but is this a full charge? 80% charge, nobody knows at this point).
The top speed: 150mph.
Acceleration time 0-60mph: unknown.
The price: $ 12,998.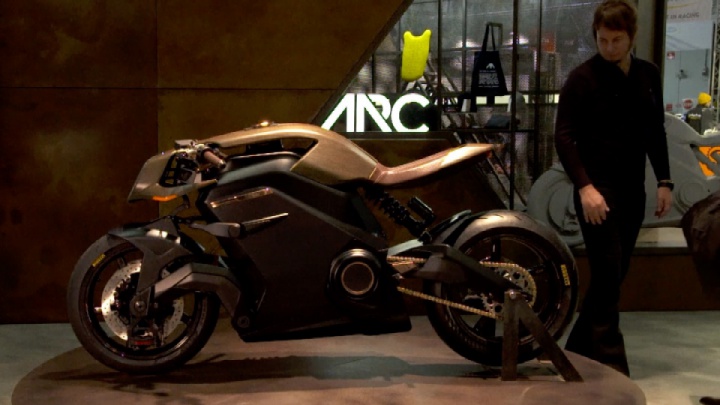 8. Arc Vector
"Arc Vector is the most advanced electric motorcycle ever brought to market, using exotic materials, thoroughbred componentry and cutting-edge architecture, wrapped in a futuristic body."
Arc has taken to the EICMA Motorcycle Show in Milan to debut its new electric motorcycle, the Arc Vector. The sporty bike is equal parts high speed, high tech and high price.
The bike comes with a matching haptic jacket and HUD helmet. The wi-fi-enabled helmet doubles as the bike's keyless ignition fob. It also features a rear vision system achieved through a heads-up display that projects your speedo data, as well as sat-nav prompts and 'ancillary graphics' onto a small transparent glass slide near your left eye. The bespoke jacket, origin, is laced with 'audio-type haptic amplifiers' that arc compares to the vibration motors in a phone. It then uses this information to give haptic feedback to the rider (for instant, warning the rider if another vehicle is in his blind spot), based on three different modes: urban, sports, euphoric.
Range: up to 167miles.
Battery charge time: 30- minute charging.
The top speed: 150mph.
Acceleration time 0-60mph: in under 3.1 seconds.
The price: US$118,000.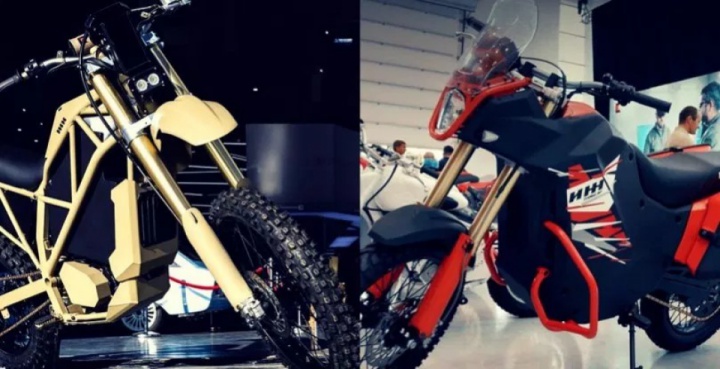 9. Kalashnikov SM-1 and UM-1
A year after releasing an electric dual-sport for police and military use, the company best known for introducing the AK-pattern rifle to the world presented the UM-1 and SM-1 electric bikes at the 2018 International Military Technical Forum held in Russia. One bike is for civilian use, one maybe not.The sand-colored SM-1, has many of the same features as the UM-1—inverted front forks, dirt tires, chain drive and sturdy swingarm—but the exposed trellis frame and canted seat give it a distinctive street feel. This one may or may not be available to the public at-large.
There's still no word on when the Kalashnikov UM-1 will be available to the general public, or if at all they will go into full-scale production.
Range: up to 93 miles on a single charge.
Battery charge time: unknown.
The top speed: 60mph for both versions.
Acceleration time 0-60mph: unknown.
The price: unknown.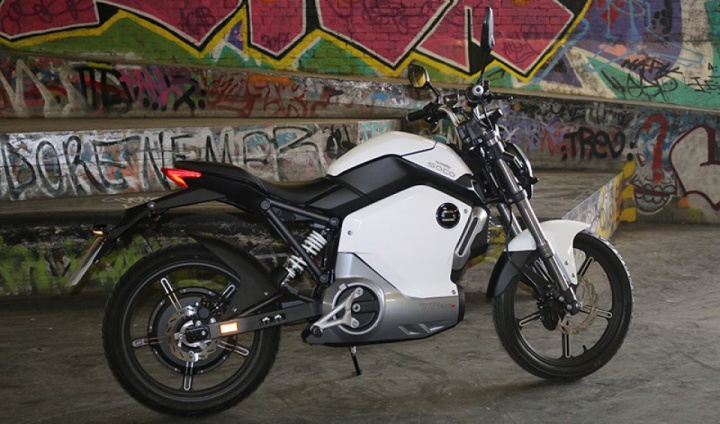 10. Super Soco TS
This bike screams future. A large, illuminated display shows you all the information you need to know. No clutch, no gears, just twist the throttle and off you go.One of the advantages is its weight. It only weighs about 78 kg (battery included), so at low speed you can handle the bike quit well and you can even pick it up when necessary.You can engage the anti-theft alarm which will sound when it detects if somebody moves your bike. Another practical thing are the adjustable foot pedals to fit your personal needs. And one more thing - it's completely silent! The electric engine (developed by BOSCH) is fitted inside the rear wheel. And with only two skinny tires, even the road noise on the asphalt road is reduced to zero.
Range: 50 miles per battery (100 miles with 2 batteries).
Battery charge time: about 5 hours (the removable battery (10 kg) can be charged at your office (ask your boss!) or at home with a standard power chord).
The top speed: limited at 27mph.
Acceleration time 0-60mph: unknown.
The price: US$3,500.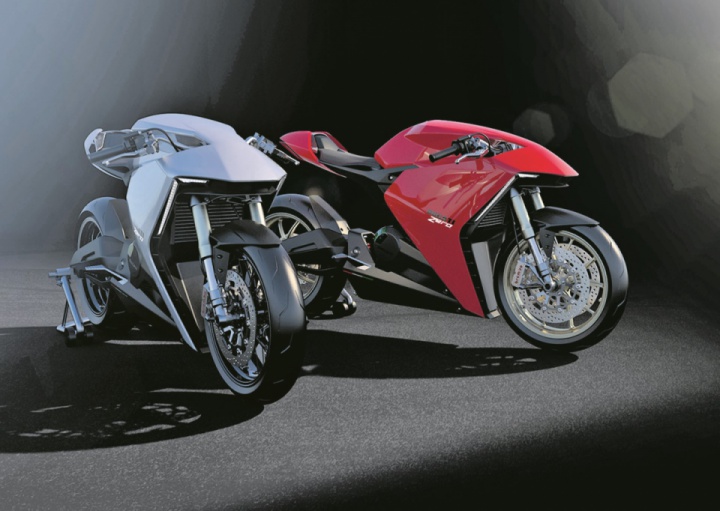 Rumors about new models
According to Edouard Lotthé, the Managing Director of Ducati Western Europe, Ducati had plans for both an electric motorcycle and scooter. However, Lotthé stated that the earliest either might appear would be the 2021 model year.
#EMoto #Bike #Moto #Sportbike