Born from the mind of "a father and his two sons," this crew only brags to date, on its official website, with eleven custom rides, most of them Hondas and Ducatis, but also a Kawasaki and a Suzuki.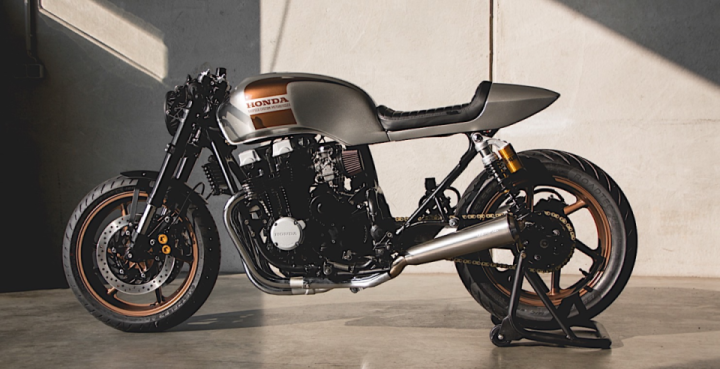 We've started looking at Kaspeed's work a while back, and we've already discussed two of the Italian-made two-wheelers that got converted, but now it's time for something a bit more… Japanese. And that would be something that's post-remake called SevenFifty.
Born as a CB750 in the Japanese homeland, the bike was converted by the Germans into a café racer boasting hand-crafted parts. It is now described as the "ultimate highway robber," and we liked that, so that's the name we adopted for it.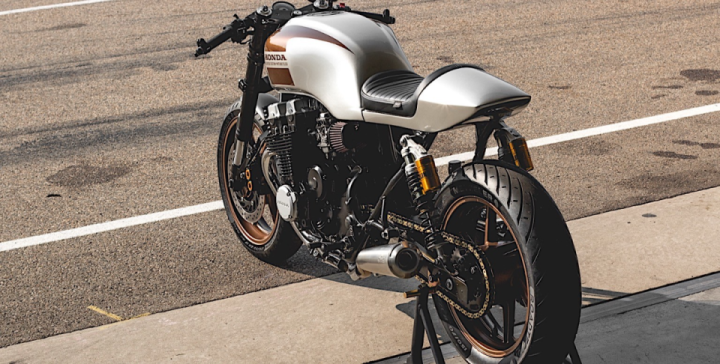 Changes from stock start up front, where Kaspeed fitted a 3-way adjustable upside down fork to support the wheel and a fresh braking system behind it. At the other end, Ohlins shocks are on duty.
In between them, we're treated to a custom two-tone body, and an in-house made single-seat wrapped in leather. LED lights have been sprinkled all around, and those work perfectly with the stainless steel exhaust system and black-powdered frame.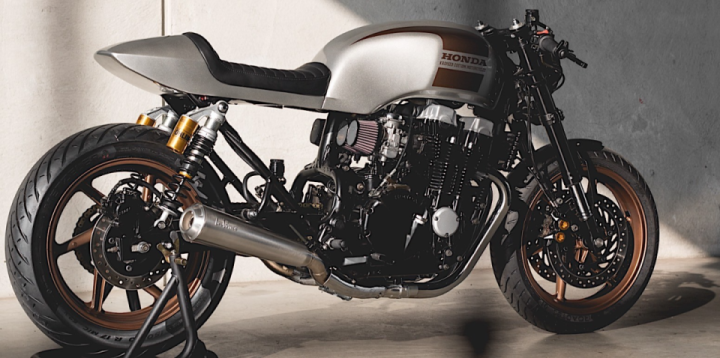 When it comes to changes made to the bike's powertrain, we're not told all that much, except for hints of new air filters, overhauled carburetors, and a retune that brings the power rating above what we're used to from a standard CB750, at 75 hp. After all work on the bikes was done, the things ended up weighing 198 kg (437 pounds), which is significantly less than stock.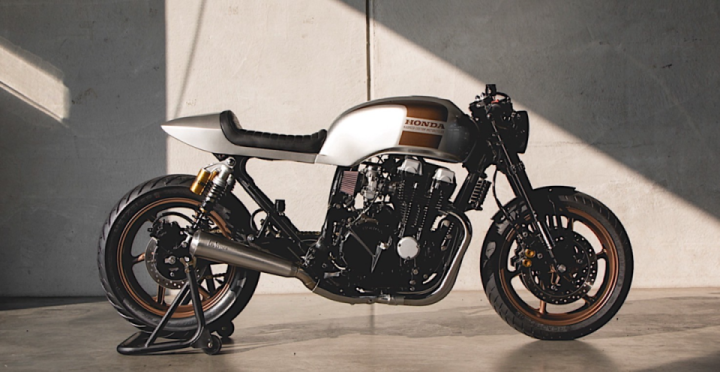 Looking at the gallery above, you'll notice there are several different 750s in there. That's because this is a series we're dealing with, and if it's a particular one you're fond of and would like to know in detail, we'd recommend giving Kaspeed a call.
Sourse #caferacer #custom #cb750 #honda