Dubbed the Wayra EV-03, the concept comes from Spanish designer Pablo Baranoff Dorn, who wanted to blend the iconic old-school charm with the now-upon-us transition to a cleaner world.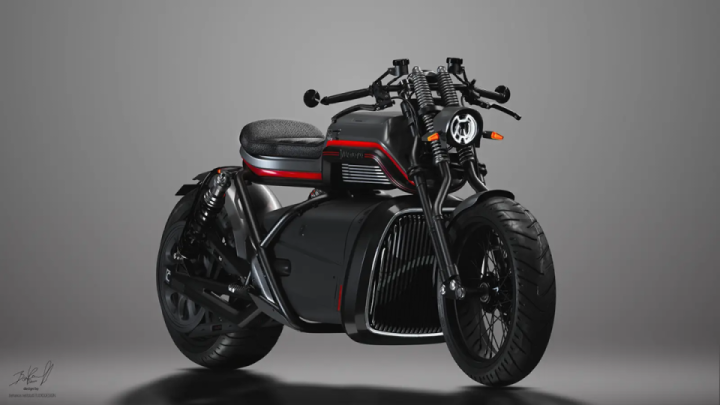 Showing exactly that, the motorcycle boasts a unique retro design highlighted by a round LED headlight and vintage front suspension with exposed springs. You also get spoke wheels coupled with chunky fenders for an added old-school feel.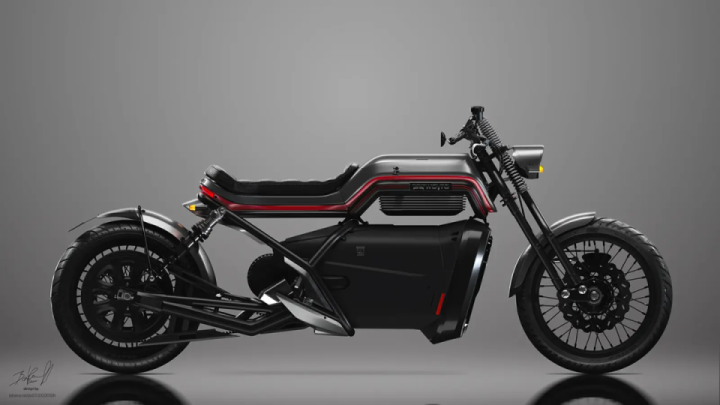 However, this is a modern electric motorcycle after all, and the designer has ensured there are no second thoughts about it. So the bike flaunts a fully digital instrument cluster (with an in-built map), two USB charging ports, all-LED lights, and even storage compartments to hold more than just your knick-knacks.
We also dig the red accent running throughout the body and it gives the motorcycle a sporty punch.
As impressive as all this is, the designer hasn't disclosed any performance figures for the EV-03. However, if this were to sell under Harley-Davidson, we'd expect nothing but some earth-shattering torque numbers. The only gripe, however, is the rather long wheelbase which doesn't seem too practical, especially for a road motorcycle. Just imagine doing a U-turn on this!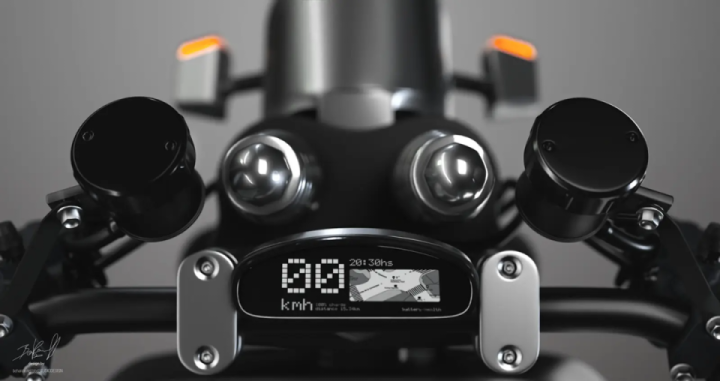 Finally, everything comes together via a flat ribbed seat, toothed footpegs, and a curved handlebar with bar-end mirrors. All these should give the bike an upright yet slightly sporty riding triangle, somewhat comparable to the LiveWire.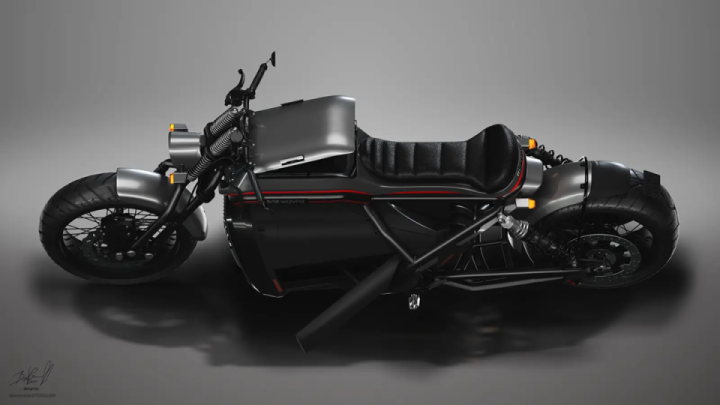 All in all, this is quite a detailed concept and you can check out the Behance post for an insight into the designer's thought process. As far as reality goes, we believe the EV-03 is surely something Harley-Davidson should either consider making or take inspiration from. Same goes for Indian Motorcycles which is yet to unveil a full-sized electric motorcycle.
Source: Behance