Bizarro Corp. is an unconventional custom workshop with a portfolio of café racers, and their online store sells a T-shirt that reads "café racer is dead." However, their recent creation, the Esputnik II, is proof of their unhinged creativity. This electric drag racing 'bitsa' doubles as a canvas for kinetic art and features Zero and Suzuki parts, and was painted by contemporary artist Felipe Pantone. The bike was one of the stars of the recent Glemseck 101 racing festival.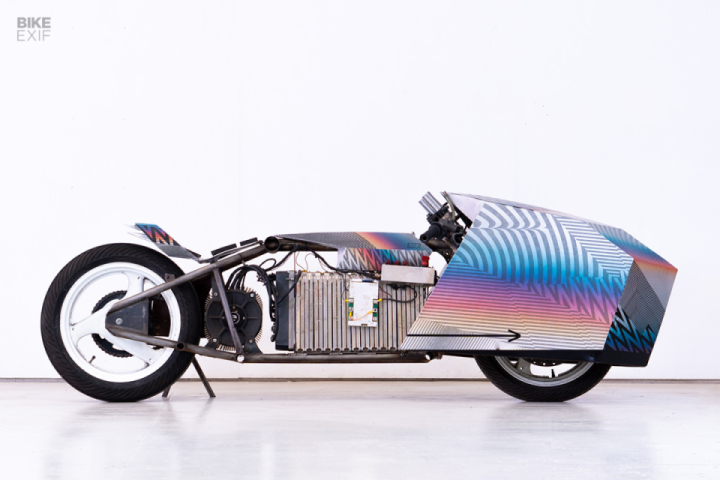 Esputnik II is an evolution of Esputnik I, which Bizarro built three years ago when they decided to shift their focus to electric motorcycles. They began by pulling the brushless electric motor from a Zero DSR and placing it in a scratch-built steel chassis, alongside a salvaged electric car battery. Esputnik I finished fourth in the fabled Punk's Peak race at the Wheels and Waves event that year, and then the team had time during the global pandemic to put more thought and elbow grease into their creation.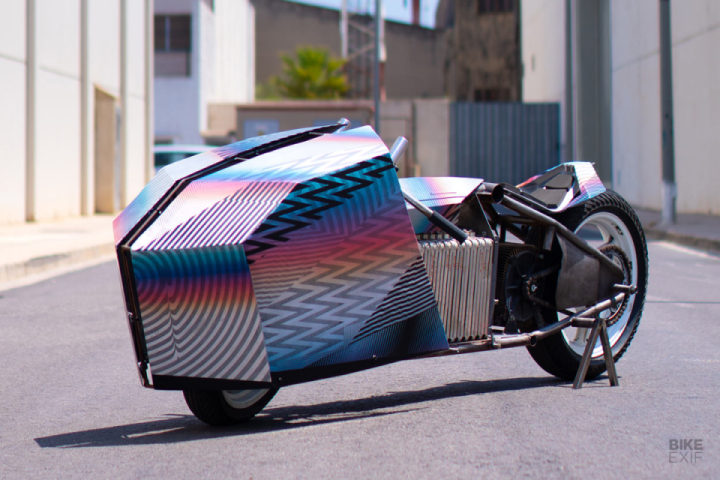 Bizarro stripped Esputnik I's haphazard bodywork off and started over with a digital render of what Esputnik II should look like. They hand-formed a new aluminum fairing over a wireframe on the front end, vaguely reminiscent of old-style dustbin fairings but less curvaceous. The original stretched-out steel chassis has gone largely unchanged beneath the new bodywork, with a regenerative engine braking system that helps slow the bike down.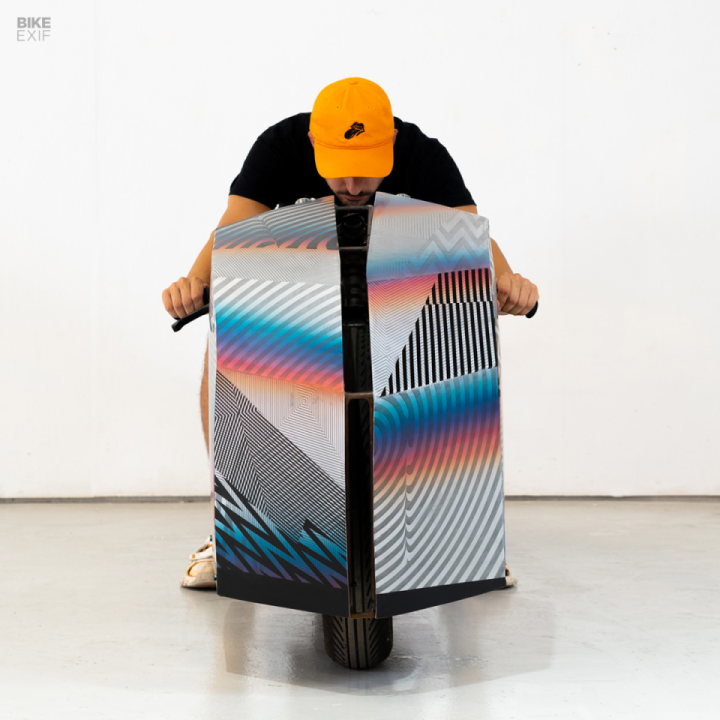 The bike's forks and wheels come from a 2000-model Suzuki GS500, with only one Brembo brake mounted up front. The drivetrain has been fine-tuned, with the original motor still in play but the battery swapped for a new one from Zero. The gearing has been fettled to optimize the bike for sprint races, with a top speed of 165 km/h and a zero to 60 time of 3.1 seconds, matching the Zero SR/S and Yamaha R1.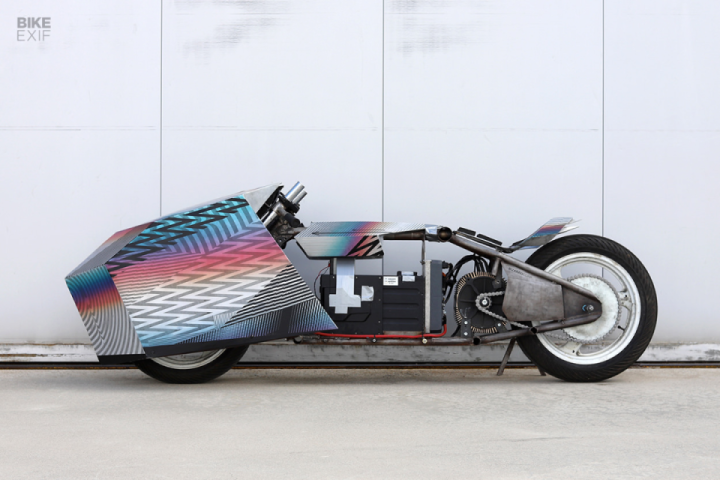 Most of the bike's operations happen via a custom-made control box mounted to the right of the battery, with a fighter jet-type toggle switch turning the bike on and another acting as the starter. There's a small charge indicator, but little else in the cockpit besides bare-bones clip-on bars and a Domino throttle.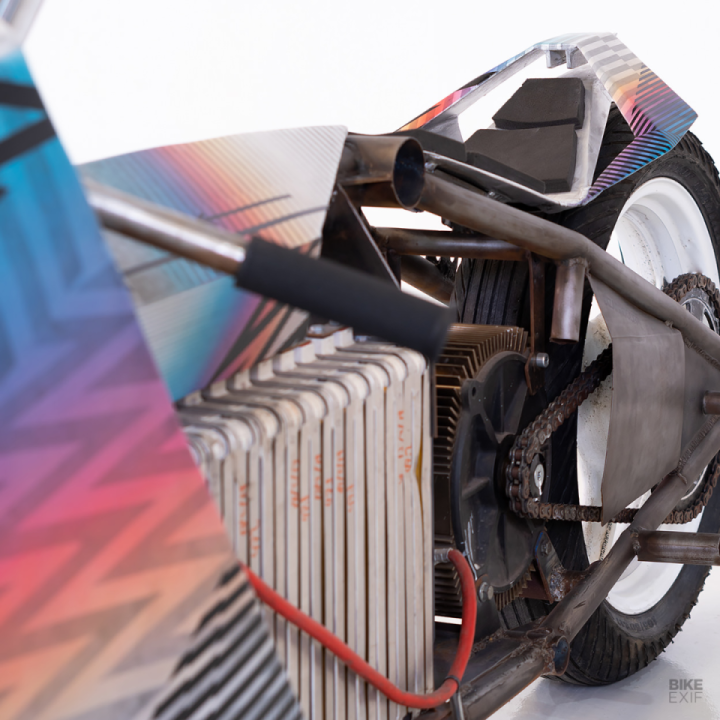 The bike features disruptive artwork from Felipe Pantone, with his signature style coating the build. Bizarro plans to tackle the famed Bonneville salt flats with Esputnik II and is continuously developing the rolling prototype with endless ways to reconfigure the race bike to go faster, with the goal of reaching 262 mph.