Racing is life is almost every drag racing riders. Hans Eriksson is one of them, whose life has connected tightly with motorcycle and drag racing. Today he shares the MaXpeedingRods build of his Kawasaki ZZR1100 turbo bike with us.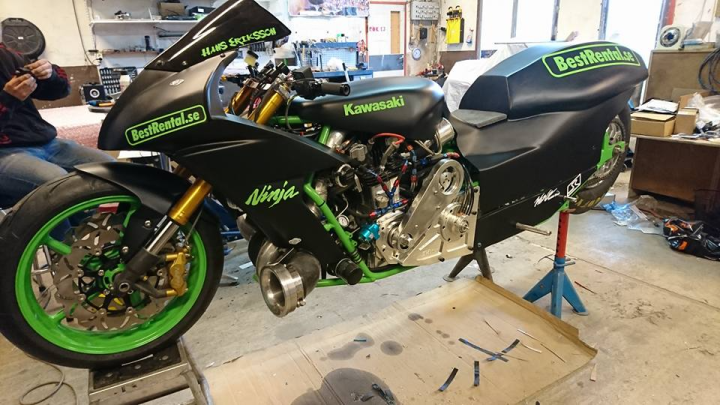 I live in Skåne, Sweden but I grew up in Stockholm, the capital of Sweden. My life has been closely linked with motorcycles and engines. Although I'm 57 years old now, drag racing is always been my focus in my life span.
I owned a Kawasaki ZZR1100 1995. Because of my work, I have dealt with many motorcycles brands. Most people I have met would pay more attention to Suzuki, so I choose to prioritize building the Kawasaki.
When I came to an idea to build the motorcycle, MaXpeedingRods came to my mind immediately. I can't remember when was the first time I heard MaXpeedingRods, but I'm sure the two factors: competitive price and good quality of the product, have left me an impression. I bought turbo and connecting rods from MaXpeedingRods. The reason was simple: they were looking good and the prices were great. And now I can see what they could do: deliver more power to my engine.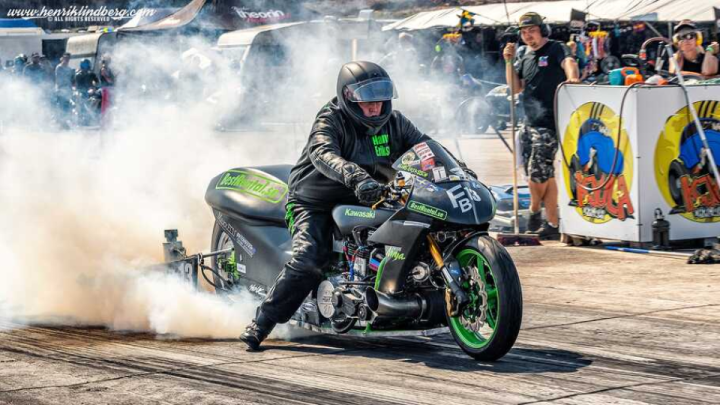 I didn't make any modification to either of the turbo and rod, they fit on my motorcycle pretty well. The motorcycle originally only could reach 140 hp, now it has increased to 400 hp. The increase in horsepower, I have to say, was also the most memorable thing when I drove the motorcycle in the dyno.
As for the details in building the Kawasaki, first, I disassembled the whole engine and reground the axle box, to hold the power; then I fitted stronger connecting rods from MaXpeedingRods. After I assembled the engine, I built a new exhaust pipe in stainless and fit it to the turbo and a wastegate from China. In addition to this, I built a new single intake in aluminum for electronic spreaders and a single throttle from China, then I control everything with an injection. Finally, I extended the swing, so the bike won't climb so easily.
Now they work perfectly on my Kawasaki zzr1100 1995. I also hope that MaXpeedingRods would be able to produce a wider range of products with great quality.