The VFR 1200 X Crosstourer will appeal above all to keen bikers, provided it has the right accessories – like this Louis conversion.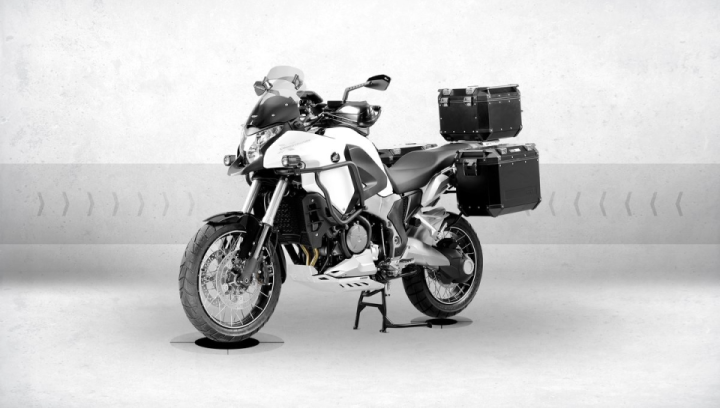 XXL touring – The Honda VFR 1200 X Crosstourer
Anyone who likes 4-cylinder V engines and is looking for a top-class, contemporary adventure bike is well advised to consider the Honda Crosstourer. With this machine, Honda once again confirms its reputation for producing highly reliable and trouble-free motorcycles. The Crosstourer also impresses with its high production quality that is more than a match for the competition.
Things that touring bikers like: Storage space and wind protection
All that's needed to make this bike fit for riding off into the sunset are the right accessories. Let's start with a really good, but affordable luggage solution. We decided to use the tried-and-tested racks and cases from internationally renowned manufacturer Givi, supported by an elegantly manufactured tank bag from the Vanucci Sportivo Touring range. An adjustable MRA Vario windshield protects the rider from wind and weather, making long journeys much more comfortable.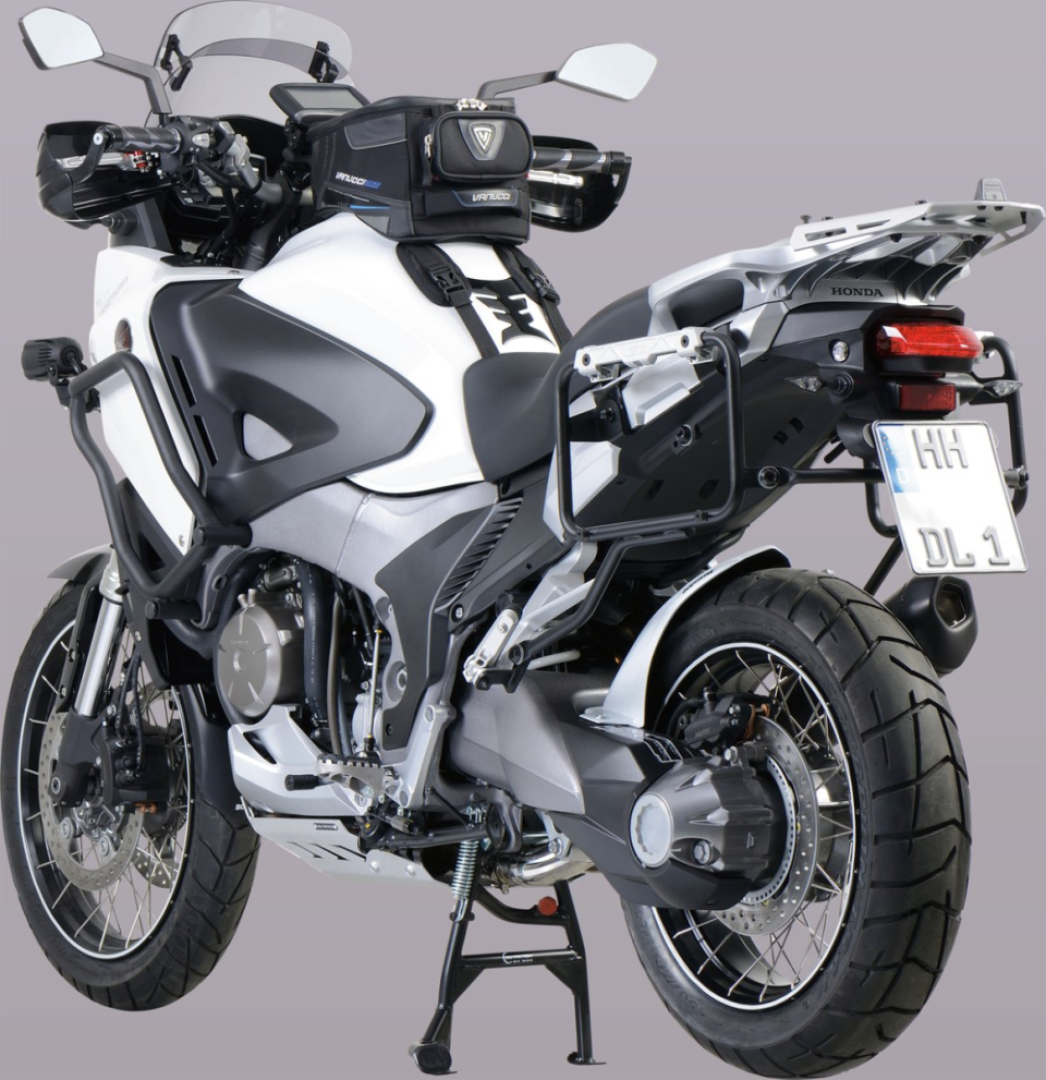 Off into the unknown with GPS sat nav, fog lights and more
Reading a map is so 20th century. Today, a sat nav is almost standard for a touring bike. The Garmin Zumo 590LM, for example, can be fitted in an easily readable position in the cockpit using a mount from SW-MOTECH. For powering other electronic devices (mobile phone, MP3 player, etc.), there's a double USB vehicle socket from Saito.
Keeping a clear view of unfamiliar roads is important, especially when darkness falls or when the weather is against you. SW-MOTECH has small but powerful fog lights that are very helpful here.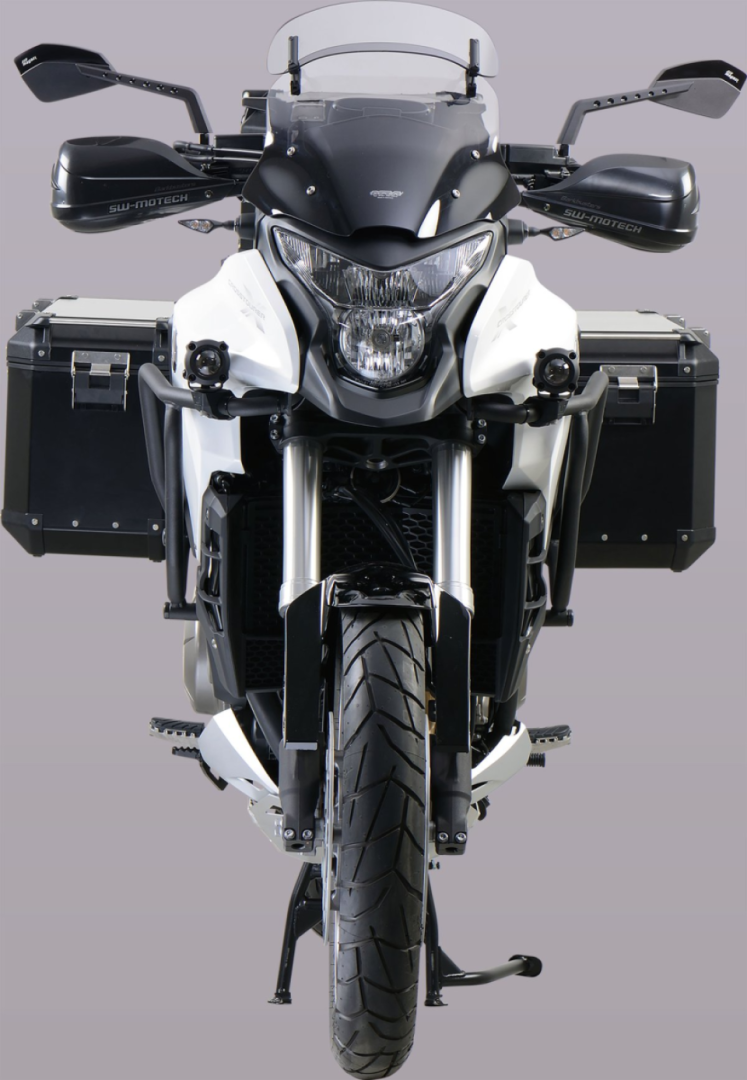 Hand guards and an engine guard from SW-MOTECH offer protection against everyday hazards, as do crash bars from Puig and mudguard extensions from Bodystyle. A centre stand from SW-MOTECH keeps the parked bike stable, even when loaded with luggage.
Visual and acoustic nip and tuck: Louis gives the Crosstourer a minor facelift
To make sure our adventure bike gets high marks for both looks and function, we kitted it out with rim stripes, mirrors and grips from Magazi, a Protech radiator cover and elegant machined hand levers from LSL. Slimline Kellermann turn signals give the bike an added sporty note, while turn signal mount covers and adapter cables make fitting them a breeze. The Shark DSX-10 slip-on silencer provides a racy sound and still comes with EC type approval.
Credit: louis