The Honda CB300R is a lightweight, single-cylinder roadster from the company's "Neo Sports Café" range, which includes the mighty CB1000R. Weighing in at just 313 pounds wet (317 with ABS), the 286cc machine shares its engine with the highly-rated CBR300R, which comes in at 50 pounds heavier!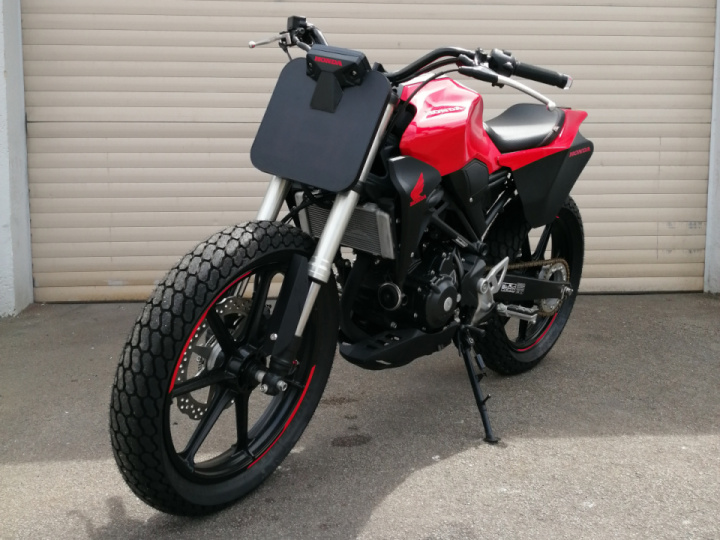 The bike makes 31 horsepower, tops out at 95 mph, and costs less than $5000 new. MCN calls the handling "remarkably assured," and they were happily surprised at the engine, which seems to punch well above its displacement:
"The 286cc single is surprisingly punchy. Its performance is certainly helped by the bike's light 143kg weight, but it still has an impressive turn of pace…. The fuel injection system is spot on and despite a day of constant thrashing, it still averaged economy figures of over 60mpg." —MCN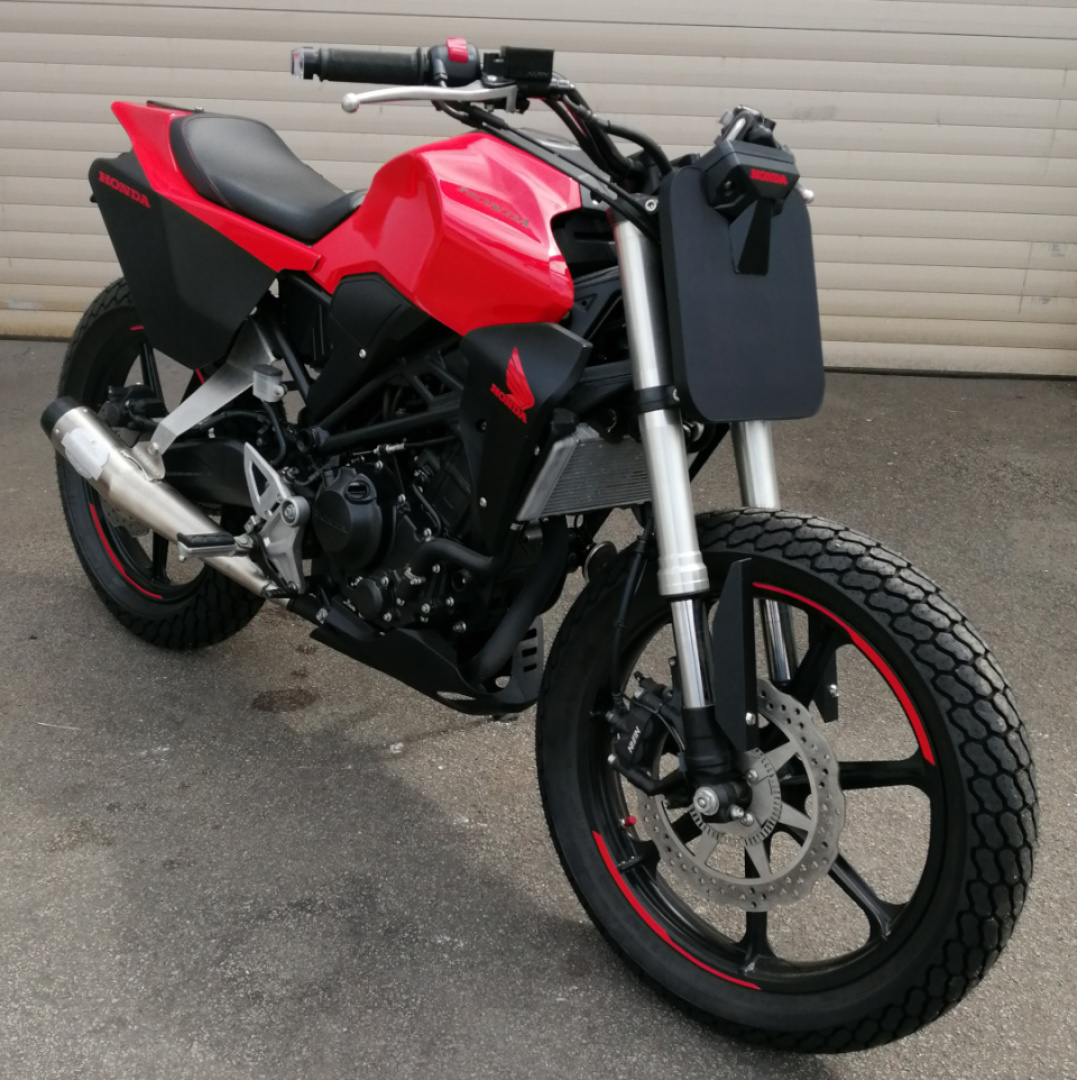 Enter our friend Yann from Breizh Coast Kustoms, better known as BCKustoms. Yann has a deep history in two-wheeled motorsports, including stints as a race mechanic for Ducati France, a team coordinator in World Superbike, and a MotoGP journalist before he caught the flat track bug on a trip to the USA.
"After building quite a few trackers since 2014, some of them well-known on the web, I aimed to collaborate with a manufacturer to start a small series."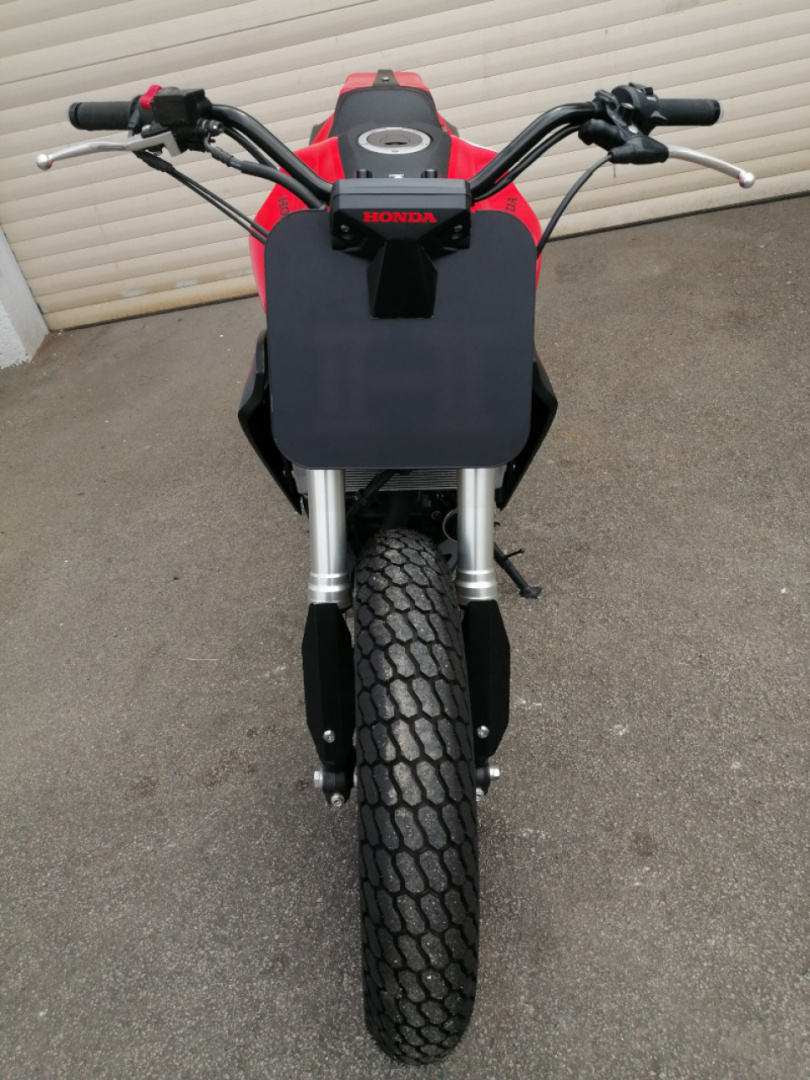 Through the help of his local Honda dealer, Moto Selection Honda Quimper, he contacted the marketing manager of Honda France and proposed a project to them:
"The purpose of the build was to suggest what a stock Honda roadster could look like turned into a street tracker. The choice of the CB300R was easy, because this was the only road bike with a single cylinder engine and a tubular frame."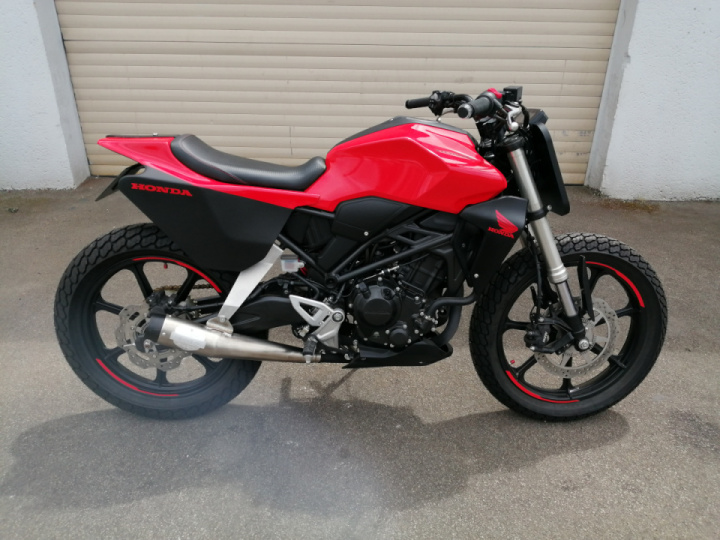 Yann envisioned the project as a moto kit, which would be fully reversible, allowing the owner to return their CB300R to original OEM spec. The bodykit includes a fiberglass Knight-style tail with number plate and matching saddle, built with the help of Composite Sellerie, while the front number plate utilizes a "magic material" that's tinted black, but allows the LED lighting to shine through without issue!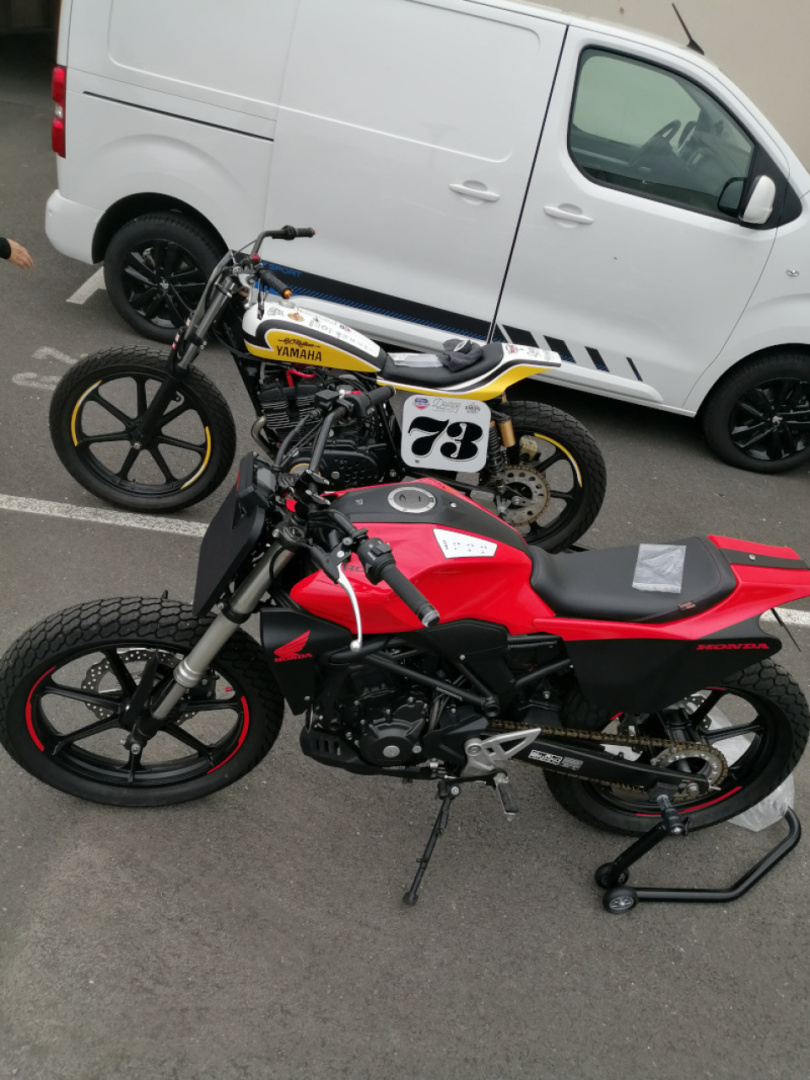 Of course, 19-inch wheels are de rigueur for a street tracker. Yann opted for a set of Kawasaki alloy mags, same as he used on his "Bone Destroyer" build, in order to keep costs down, designing the caliper brackets and indexed discs necessary to keep the bike braking like the stock CB300R. A set of LSL flat track bars with bar-end indicators and short track-style exhaust round the build.
Not only does this CB300R street tracker look great, but Yann says it handles better, too:
"Compared to the original 17" version, the bike's a bit higher and, with the help of the wide FT bars, handles much better."
Below, we get the full story on the build!
Builder Interview on bikebound