The engine is a single-cylinder 300cc unit designed and developed in-house based on the Yamaha YZ250 enduro engine and will soon make its way to the upcoming Fantic XE300 enduro machine.
The XE300 is expected to hit the European market sometime in the summer of 2023.
However, while the XE300 is still an off-road focused motorcycle, the engine could find its way to the street bike thanks to meeting the strict Euro5 emission standard.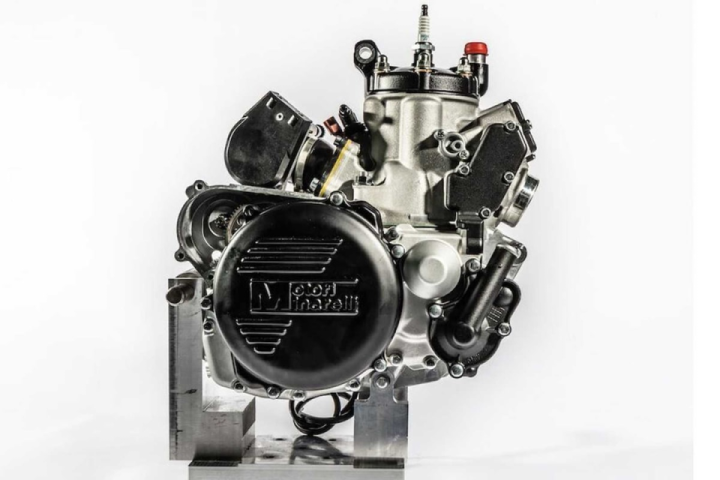 That begs the question, how did Minarelli achieve this?
First and foremost, the engine features electronic fuel injection, an electric start, and an exhaust valve to optimise low and mid-range performance.
The engine also features a decompression system that helps to reduce mechanical momentum at start-up, allowing the bike to restart easily after a stall.
However, the fact that Minarelli managed to acquire Euro5 homologation means that there is a complex technology underneath the engine case.
As such, the engine might pump out less than 50hp than the rest of its two-stroke buddies in the same segment, but we can expect a smoother power delivery up the rev range.
One thing for sure, this could mark the return of street-legal two-stroke motorcycle in the future.
Credit: bikesrepublic