When we talk about MV Agusta, the first thing that comes to mind is that these motorcycles are moving works of art, largely thanks to legendary motorcycle designer, Massimo Tamburini.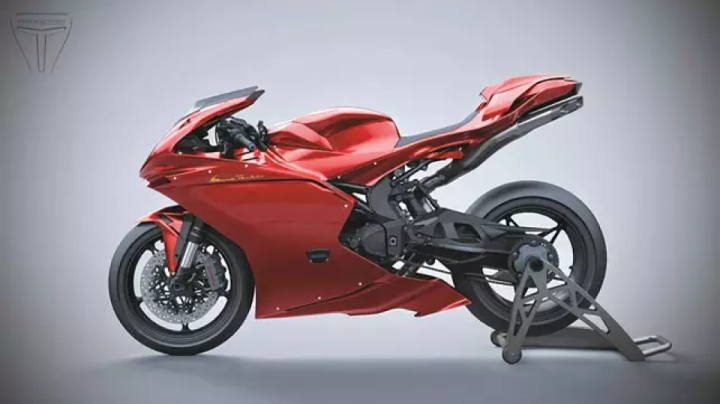 His works are not limited to MV Agusta as he was also responsible for designing bikes for Ducati, Cagiva, BIMOTA, and Moto Morini.
To celebrate his legacy, which will also coincide with the 25th anniversary of one of his greatest creations – F4 – Andrea Tamburini unveils the Tamburini Corse F43 Tributo. Andrea is Massimo's son who followed in his footsteps in the world of designing motorcycles.
Tamburini Corse F43 Tributo
The Tamburini Corse F43 Tributo will be an ultra-limited edition motorcycle, with only 25 units planned for production, with five of each will be hand-painted in five different color schemes: F43 Mamba, F43 Serie Oro, F43 Tamburini, F43 Veltro, and F43 Viper.
The F43 will be enjoying lots of carbon fiber bodywork, and a whole lot of top-shelf items from Brembo, Ohlins, and many more.
Though the official specs have not been released, it is speculated that the F43 will be featuring an inline-4 engine much like the F4.