After officially unveiled the TRK800 at EICMA last year, the Benelli is now working on a brand new TRK702.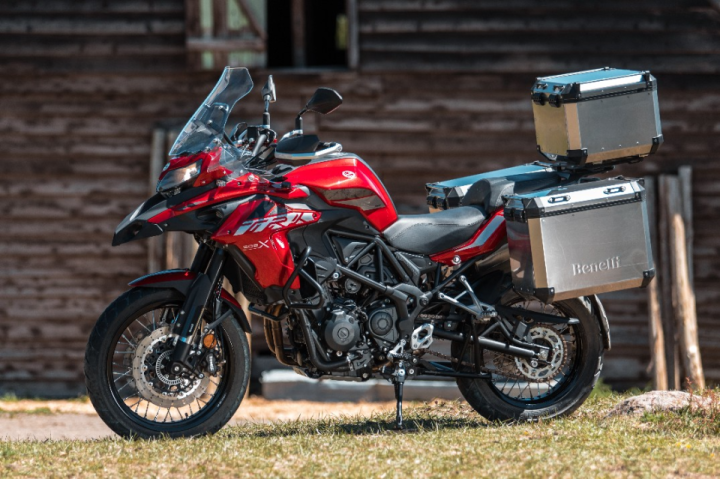 While the TRK502 is an adventure touring motorcycle with light off-roading capabilites and the TRK800 is pitched as a sports tourer (despite the 19-inch wire spoked wheels option), Benelli plans to placed the TRK702 as a more off-road focused two wheeler.
This is supported by a latest patent leaked in China that showcased an upcoming 700cc motorcycle.
In a glance, the patent could be mistaken as the TRK800 but further observation notice a different engine layout.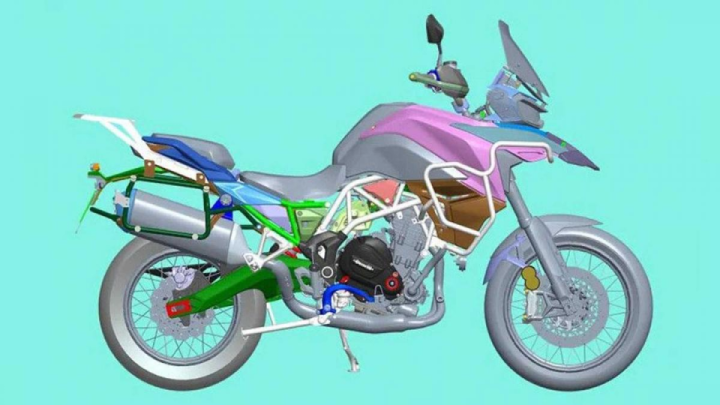 Also the tank is larger (23L), which could means that the TRK702 is following the same trend set by the new Yamaha Tenere 700 World Raid.
However, the patent also revealed something a lot more exciting. The TRK702 will feature front and rear cameras, which essentially means that the motorcycle is fitted with built-in dashcam.
While the bike's development is still in an early stage, Benelli might display the concept model at this year's EICMA show.