Everyone knows that dogs are a man's best friend. Many show unwavering loyalty, companionship and loyalty to their owners. Those are exactly the kind of traits that an American Staffordshire Terrier named Angel displayed towards her owner as they traversed across Australia together.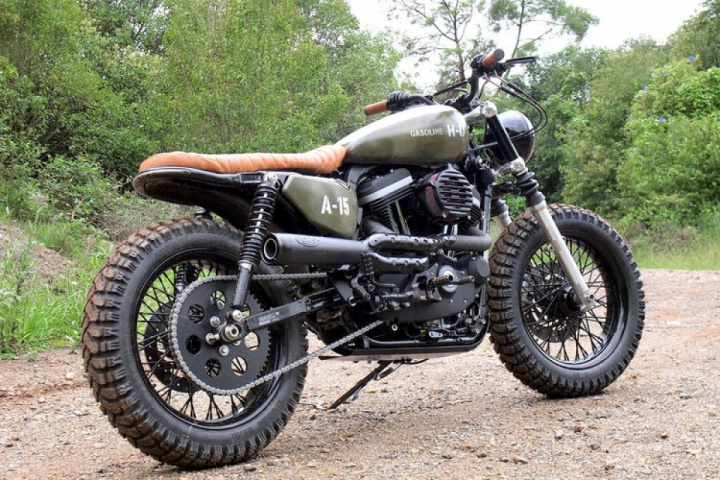 Unfortunately, Angel passed away. The owner, Franky, decided to pay tribute to his amazing pooch in one of the best ways possible. He commissioned a custom motorcycle to remind him of his pooch.
Franky asked Australia-based Gasoline Motor Company to customise a Harley-Davidson A-15 Scrambler. He requested that it have an adventurous, fierce spirit just like his dog. They turned out a 1200cc bike that certainly meets those requirements. Since Harley-Davidson does not make off-road bikes, the A-15 was stripped and no longer bears much resemblance to its street origins except for a recognisable V-twin engine.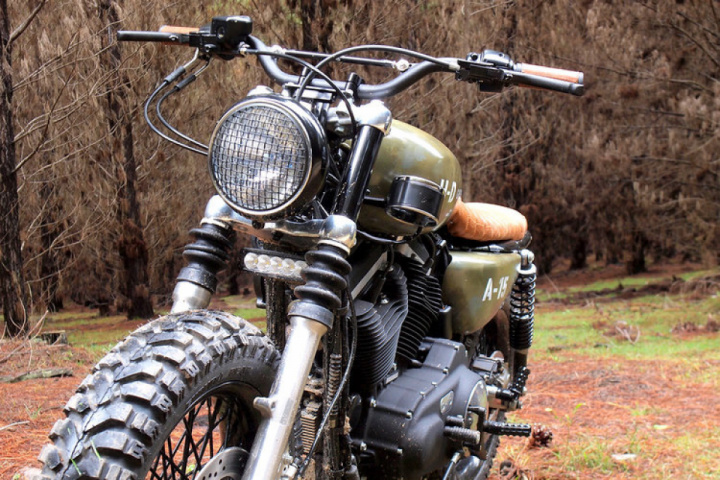 Gasoline Motor Company raised the bike's clearance. Spoked wheels wrapped with all-terrain tires were added. The gas tank and side panels were painted with a camouflage pattern to remind the owner of all of the time he spent fishing, boating and venturing through the countryside with his dog.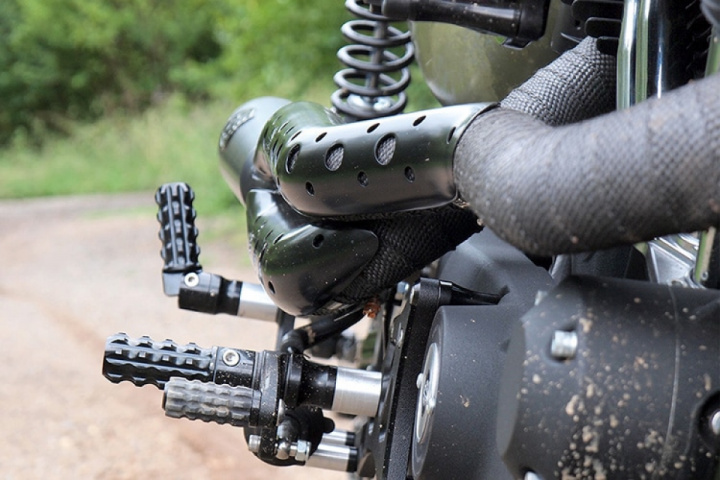 The A-15 Scrambler was fitted with a brat-stylee cowhide seat and matching hand grips. It also has a custom exhaust system. The words "A-15" was stencilled on the panels and "Gasoline H-D" on the tank.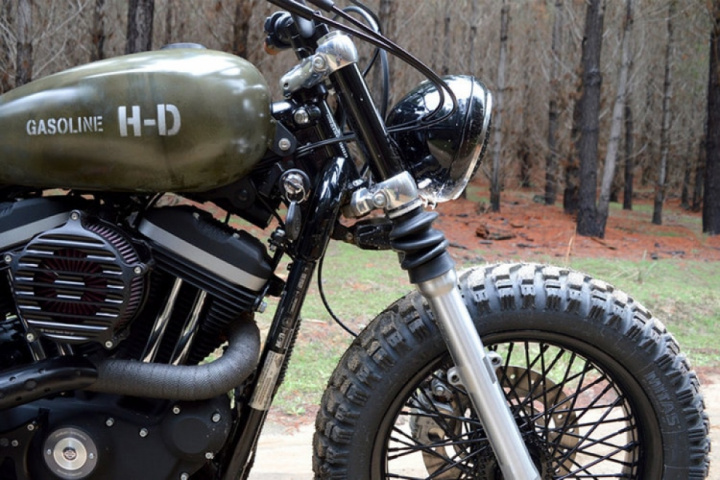 This bike is truly a one-of-a-kind touching tribute to a lost dog. It will indeed serve as a reminder to the owner of his pooch's loyalty and companionship for years to come.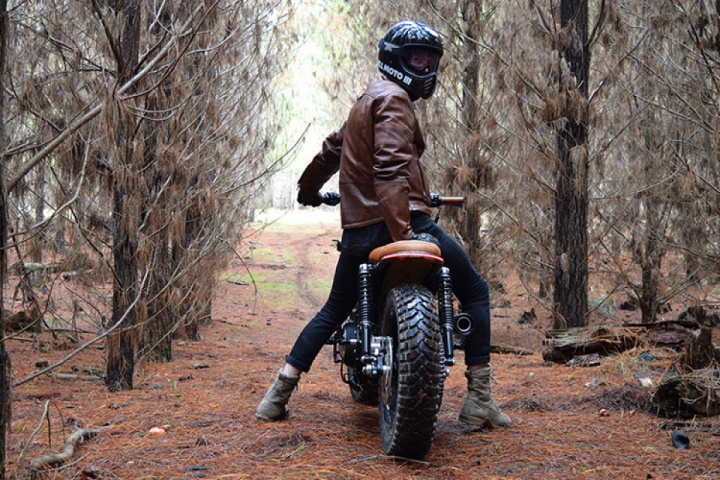 #Harley #HD #Moto #Bike #Scrambler