It's here. Buell's new Super-Cruiser has been officially unveiled, and it is certainly a serious departure from the company's previous design ethos, and a bold entry into the cruiser segment, with more emphasis on performance than anything else in this corner of the market.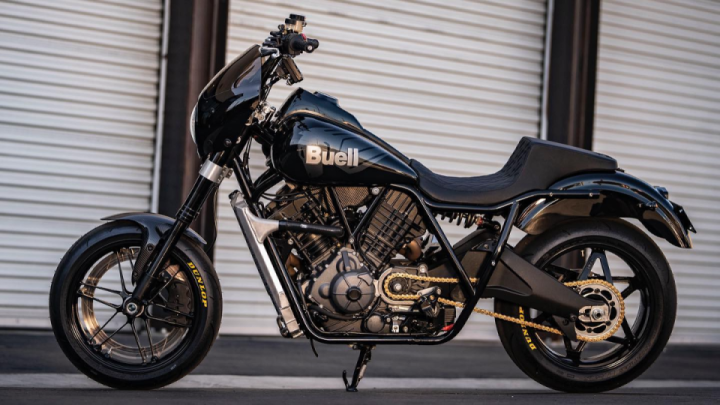 Buell built the SuperCruiser with input from Roland Sands Design, which was a smart move. RSD has its finger on the pulse of the nation's moto-holics, and these days, that tribe is really into FXRs and Dynas. So—this machine is basically an FXR frame with a new Softail-style rear suspension, and with Dyna bodywork bolted on. And if you know your H-D history, you know that Erik Buell was actually a key player in the development of the original FXR platform. In a weird way, this machine is coming full circle, even though Erik Buell himself is not with the company.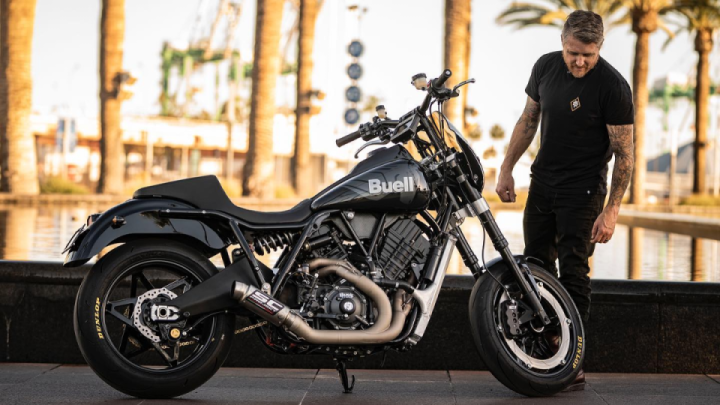 Taking a step back, you can see this machine has much in common with the muscled-up sport cruisers that the Japanese offered about 20 years ago, with 17-inch wheels that should theoretically take sporty rubber, and mid controls for better handling. Perimeter brakes are standard (very un-Japanese!). The engine itself is the same liquid-cooled V-twin that last we heard was based on the Rotax 1125, but updated for more power and built at the Buell plant in Michigan. Also, last time we heard, Buell had no electro-trickery built into this powertrain. No traction control, no wheelie control, etc.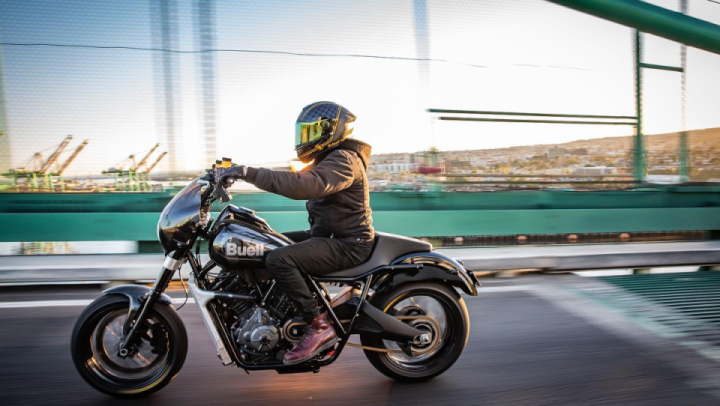 The new SuperCruiser is supposed to weigh 450 pounds, and if you look carefully, you can see that while it is not a superbike or a performance naked, like the rest of Buell's lineup, it has definitely been built with an eye towards handling. No doubt it's going to find a market in the States, if people can afford it (we haven't seen an MSRP yet, but you can pre-order here). And of course, people are already lining up to butcher these into wallowing customs, judging by the comments on Buell's social media…