Yesterday, MD took possession of a new, MV Agusta Brutale RR for a full test. You may recall that MV Agusta reached an agreement with KTM to "create a dedicated US-based legal entity, which will be in charge of all MV Agusta operations in North America." This transition is already occurring, and MD picked up this press bike from the same distribution center that handles KTM, Husqvarna and GAS GAS press loaners.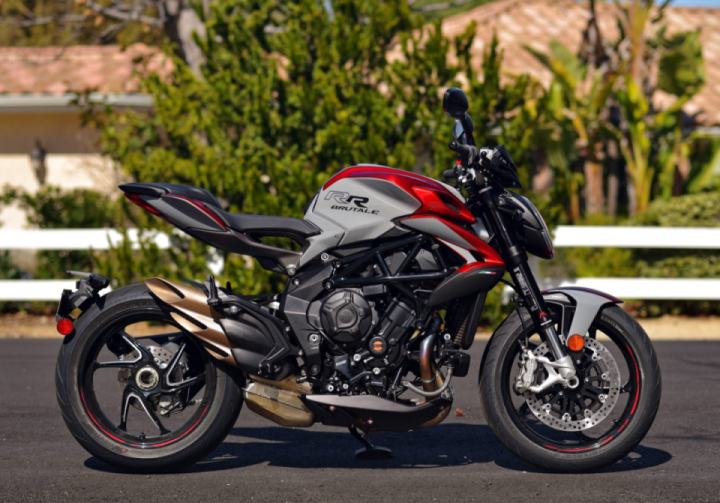 MD is exploring the nature of this KTM/MV Agusta relationship, and should have some additional details in Part 2 of this evaluation of the Brutale RR.
The Brutale RR designates an 800cc, high-output version of MV's Brutale line. The 800s are three-cylinders, while the 1,000cc models are four-cylinders. MV makes a standard 800cc Brutale that puts out a claimed 110 horsepower. The RR version being tested by MD makes a claimed 140 horsepower from 800cc. Quite impressive.
We haven't done much more than ride the bike back to the MD offices, but already we have a few initial impressions worth passing on to our readers.
First of all, this bike is very, very fast for an 800cc machine. Our editor literally got on his hands and knees to look and see if there were three header pipes, rather than four. That's how impressive this engine is, as there was a small concern that we had picked up a 1,000cc model, instead.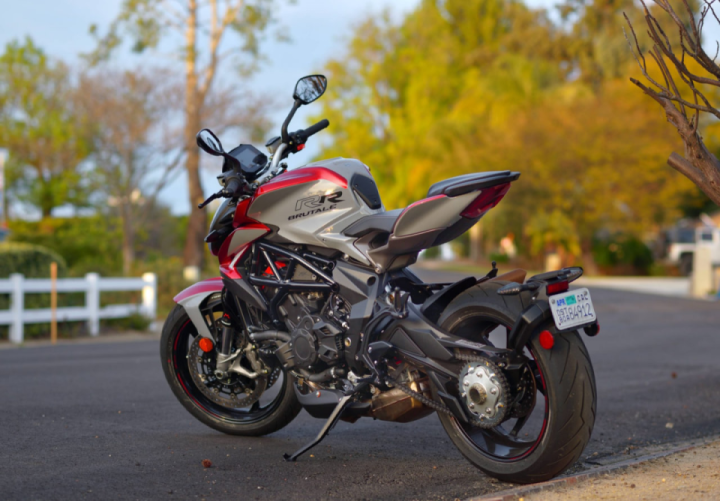 The rush of power near the top of the tach is almost shocking given the displacement of the bike. Nevertheless, power delivery is not entirely peaky. Good fueling and engine response from low to mid rpm levels, coupled with good mid-range torque, make the top-end rush all the more impressive.
Another interesting feature that struck us is the use of a Rekluse clutch, which MV calls the "Smart Clutch System." In essence, the clutch auto-engages when coming to a stop, after which you can roll on the throttle to leave a stop without ever touching the clutch. It is a bit of a strange sensation at this point, so we will reserve judgment to comment on this further in Part 2. Once moving, the auto-shift feature on the bike works seamlessly with both upshifts and down-shifts.
The other, perhaps obvious, impression to us is the beautiful design and finish of this Italian machine. The bike is stunning to look at. We will put some miles on the Brutale RR attacking familiar twisty roads, and report back. Stay tuned.