Fred Kodlin and his son Len have completed their first collaboration on a BMW model.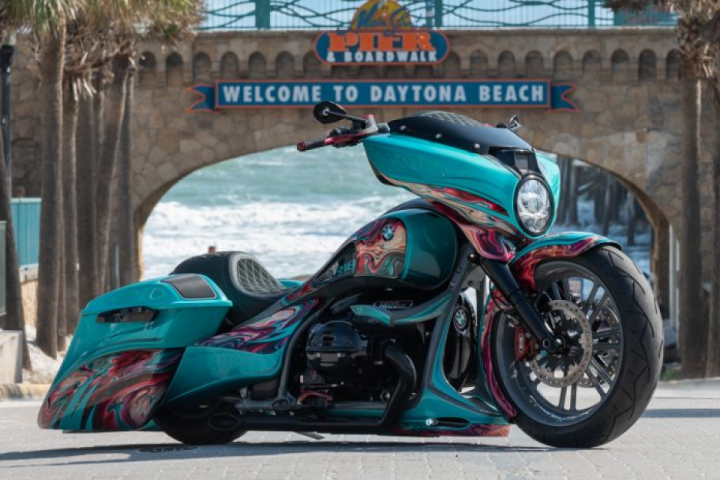 The R 18 B Heavy Duty, a bike in typical Kodlin style, features an air suspension system at the front and rear, a completely remanufactured upper frame to lower the seat height, and a sheet metal tank that is longer than the original, among other features.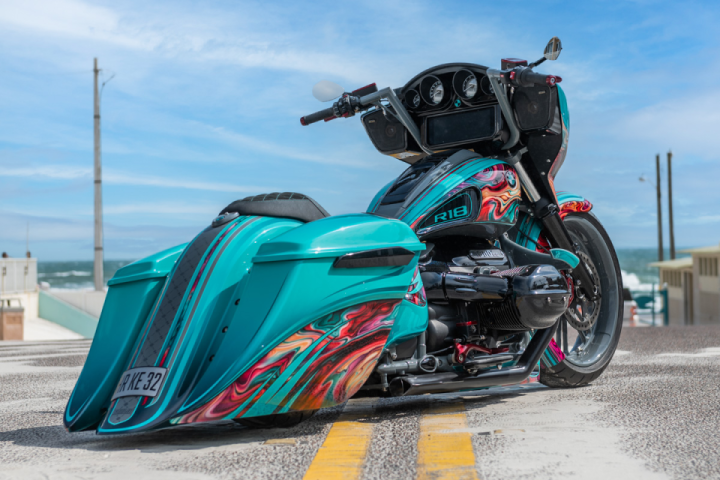 The design also includes a front spoiler and a 3-colour underfloor lighting system, pinstripes, and an airbrushed pattern on the rear mudguard that combines Kodlin and "100 years of BMW Motorrad."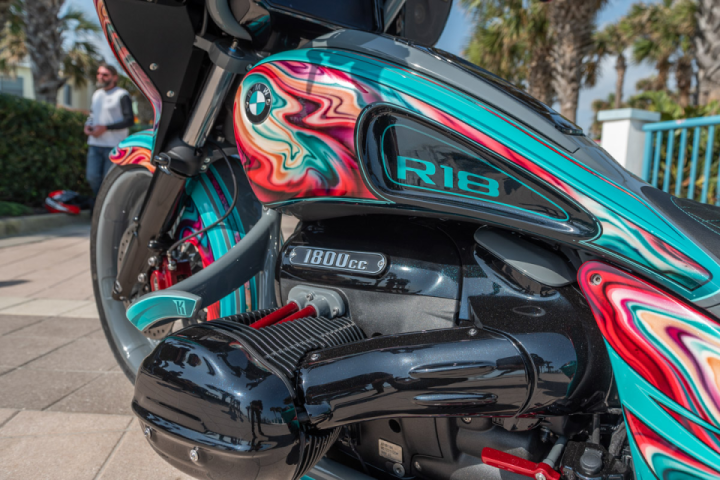 The Kodlin team spent three months on the project, with particular attention to detail on the sheet metalwork, including new side covers and custom-made aluminium milled hinge panels.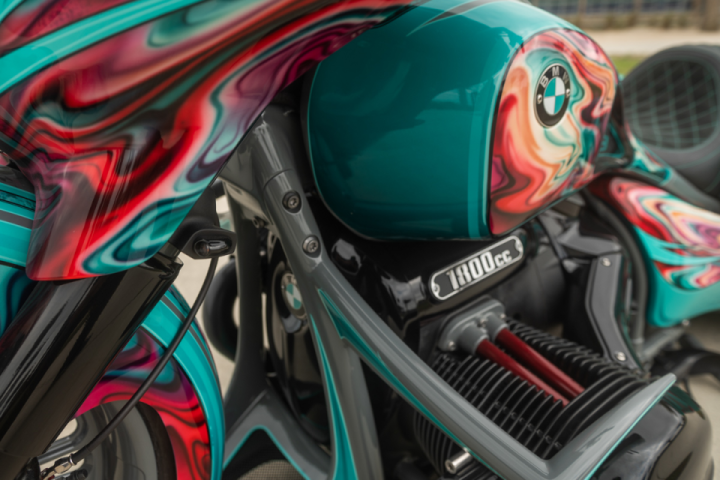 The R 18 B Heavy Duty was a real father-son project, and the bike's bolts were all made of stainless steel, with a nice Torx head. The R 18 B loudspeakers by Marshall and an amplifier are also fitted inside the side cases.
GALLERY: BMW R 18 "HEAVY DUTY"