A month ago, the 2023 Irish roadracing season (including street circuit and short circuit races) was canceled. We're happy to tell you now that the world's finest street racing will return for 2023, thanks to the power of crowdfunding, as well as some smart shopping.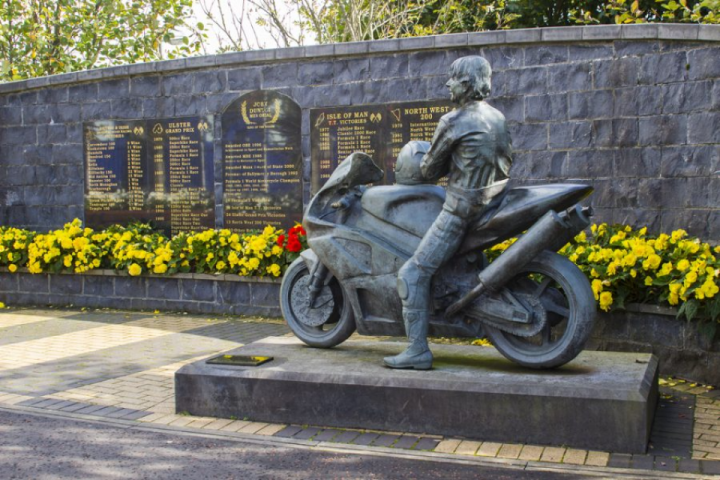 The problem
The problem, as we see so often, was with insurance. As we told you in February:
This latest disaster was caused when Motorcycling Ireland's previous insurer decided to no longer offer coverage to the event after the 2022 races. No affordable replacement could be found. Add that to the already-existing financial shortfalls, and street racing fans will have to start dumping more money into supporting these races if they want them to continue. Although the races bring in millions to Ireland's economy, divided public opinion means government is often reluctant to back these events. If salvation is coming, it will have to come from riders themselves.
The solution
That's exactly what happened—racing fans put their money where their mouth was (along with their heart) and backed the races with a crowdfunding effort to raise money for insurance, which had tripled from £170,000 to £410,000 for 2023. Along with the £90,000 that fans raised, the Motorcycle Union of Ireland UC also found an insurer with less-silly rates, so all the pieces came together.
"The figure currently raised combined with the new insurance quote has now made this possible," said John Dillon, the Motorcycle Union's CEO. At this point, all the classic roadraces of Northern Ireland (the North West 200, the Cookstown 100, etc.) are scheduled to run as usual.
A lesson for the rest of us?
And now, let us stop, pause, and think of what this could mean for the rest of us. So, so many races and other fun motorcycle events have fallen by the wayside in recent years due to insurance and money woes. Perhaps the answer is that we as motorcyclists need to spend less time expecting organizations to solve problems for us, and more time backing the things we want to see happen with our own money. This formula just worked in Ireland, after all…
#Race #Motosport #Moto