French technology company Eyelights first released their in-helmet head-up display unit (HUD) in 2018. The second generation has built upon the experience gained from the original and is now clearer and smaller than ever before.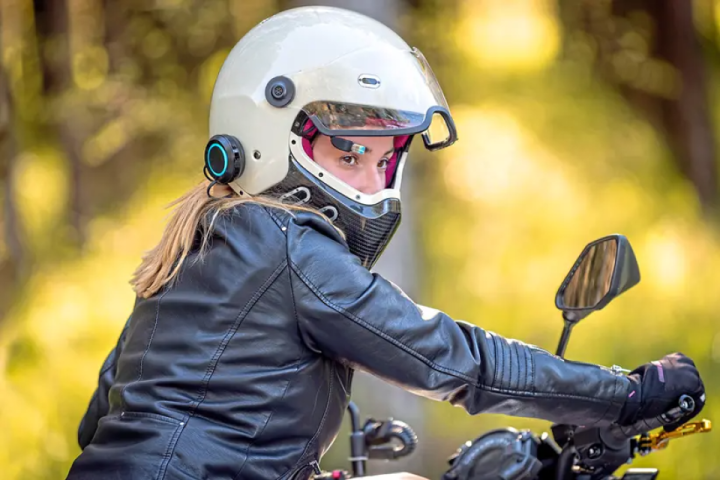 The Eye-Ride device comes in two parts: an outer module that houses the electronics and battery and weighs a claimed 8g, and a tiny, full-colour LED screen, which displays the information.
"The full LED screen is really small, but you can adjust it and it is compatible with all helmets, sun visors and glasses," the firm's Thibaut Aglioni told MCN.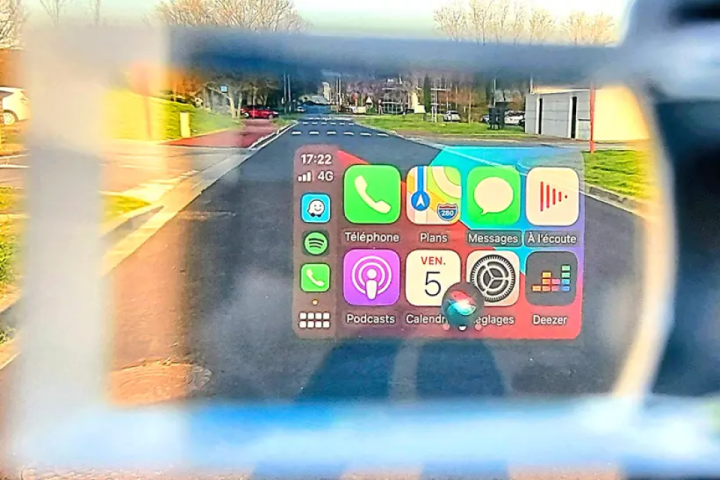 "You don't even need a visor to see the images; it is totally transparent so you can keep your eyes on the road and see your satnav, music or calls directly in your field of view."
What this means is that wearers of open-face helmets can also benefit from the technology as the tiny display is secured in front of and above the right eye, appearing in the right side of the rider's line of sight while not obscuring vision, so the road ahead and any hazards remain the main focal point.
The screen, claim Eyelights, features the smallest and brightest nano HD OLED tech in the world: smaller than a postage stamp and boasting a brightness of 3000 nits. To put that into perspective, top of the line LG and Samsung QD-OLED TVs are capable of 2000 nits.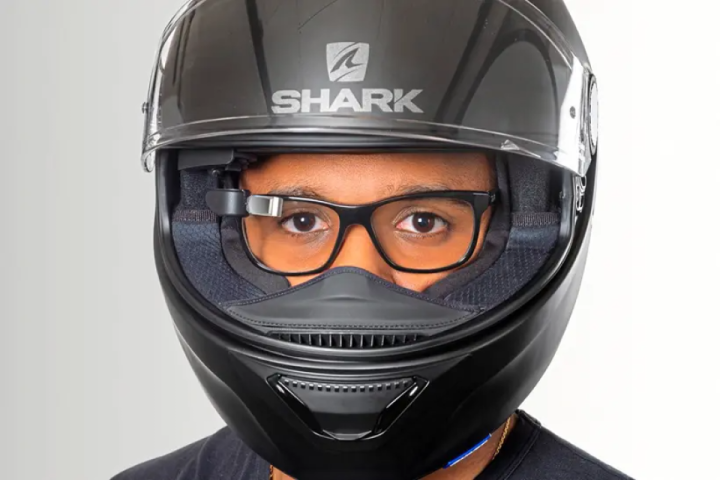 The Eye-Ride unit links via Bluetooth connections to both Android and Apple phones and the display seen by the rider mirrors the phone's screen and can be manipulated in the same way.
Additionally the Eye-Ride comes with flat speakers and a microphone which allows you to take calls or use voice control apps such as Siri or Google Assistant.
Therefore, you can use your favourite GPS app in addition to music apps and receive incoming calls. All of which is a considerable upgrade from the first iteration, with the improvements motivated by customer feedback.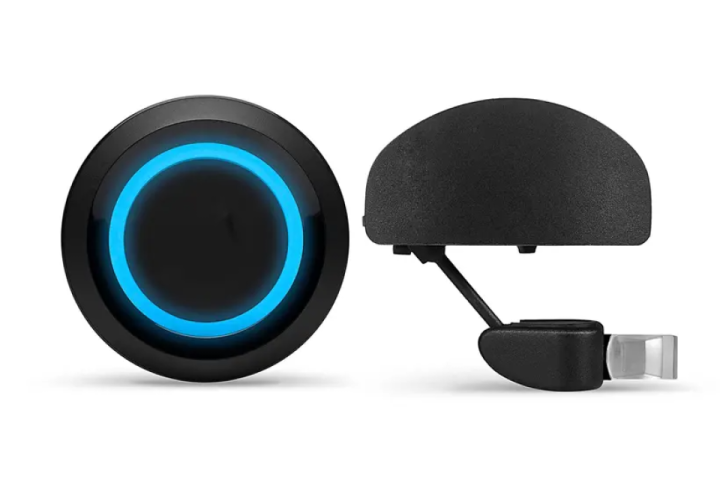 "The first generation was really big in terms of design, it was not so compatible with all helmets and glasses, and it was just a turn-by-turn navigation, not the full map," Aglioni continued. The unit also comes with a small remote control that can be affixed to the handlebars.
Company founder Romain Duflot had the idea to create the device in 2015 with thousands of units sold, mainly across Europe but also to the US and Japan markets.
"Romain had just passed his bike licence and his brother was a fighter pilot, so he said to himself 'we should use this technology for bikers, because it is so dangerous to look down' and the idea came from there," said Thibaut.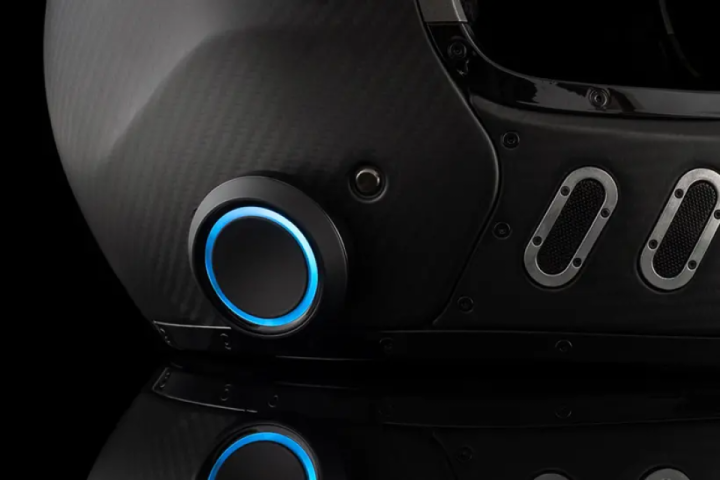 Eyelights HUD in detail
Tint TV tech: The Eye-Ride's super small HD OLED display allows riders to see GPS info, music options and incoming calls without ever taking their eyes off the road.
Outer housing: The external module houses the electronics and battery, weighs just 8g and is held in place with 3M adhesive tape.
In communication: Flat speakers that lie under the liner and a microphone are included so calls, music and voice commands can all be used to control your smart phone.
Range finder: A riding range of up to two hours is possible with the internal, rechargeable battery but for longer rides the device can be plugged in to the bike's USB outlet.
Lid-friendly design: Because the device has its own small, full colour TV screen, open face helmets with or without a visor, in addition to full-face and modular configurations can be retro fitted with the Eye-Ride.
The Eye-Ride retails for €499 (around £440) with more information available online now at the Eyelights website
#Gear #Accessories