Four European builders collaborated with Indian Motorcycle to design their vision of an Indian Chief for the Wheels and Waves festival. After more than 35,000 votes and a panel of Super-Voters, the top-ranked entry was 'GRIND Machine' by Tank Machine x Rise Designs.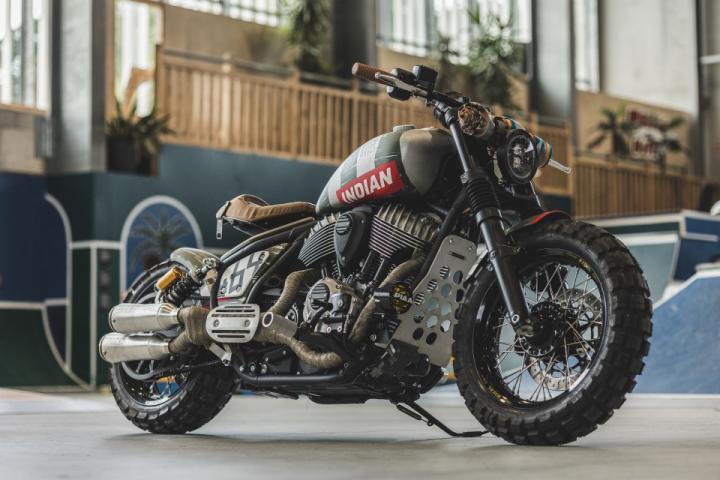 Completed in three months, the bike was showcased at the opening of the Artride exhibition during Wheels and Waves and was awarded to Fabien Orquin on the festival's main stage. Clément Molina founded Tank Machine in 2015 and was honored to be chosen as one of the four custom builders. Molina teamed up with Antonin Bazin from Rise Designs to create a bike that reflected the skate element of Wheels & Waves.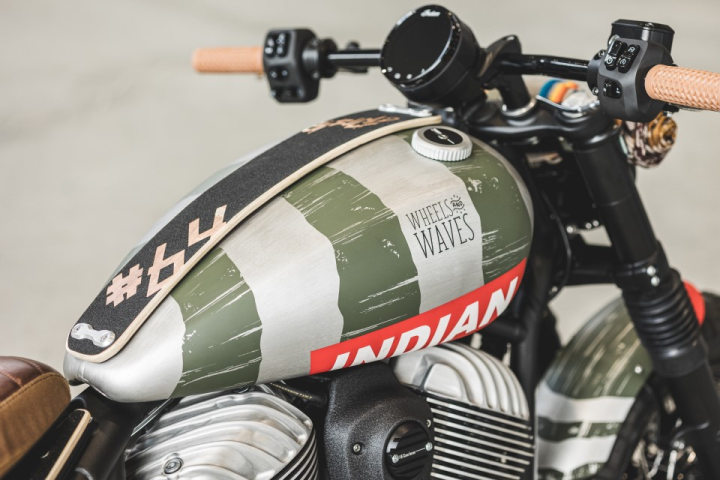 GRIND Machine's unique look begins with big block Continental TKC enduro tires wrapped around black Excel spoked rims that work with new bars, new rear suspension, and one-off seat unit to change the stance and overall lines of the bike. The one-off seat unit is designed in-house and features the names of the project's partners discretely machined into the base, with a brown leather top with waxed material sides.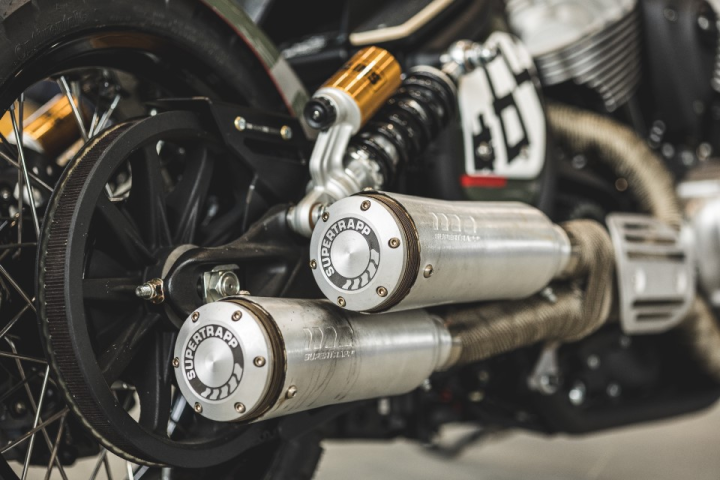 The board culture of Ride Designs is reflected in the use of skateboard deck wood and grip tape adorning the center of the fuel tank and either side of the seat unit, which are mounted with metal brackets inspired by skateboard trucks. Vans waffle handlebar grips and custom-made foot pegs take inspiration from BMX grind pegs.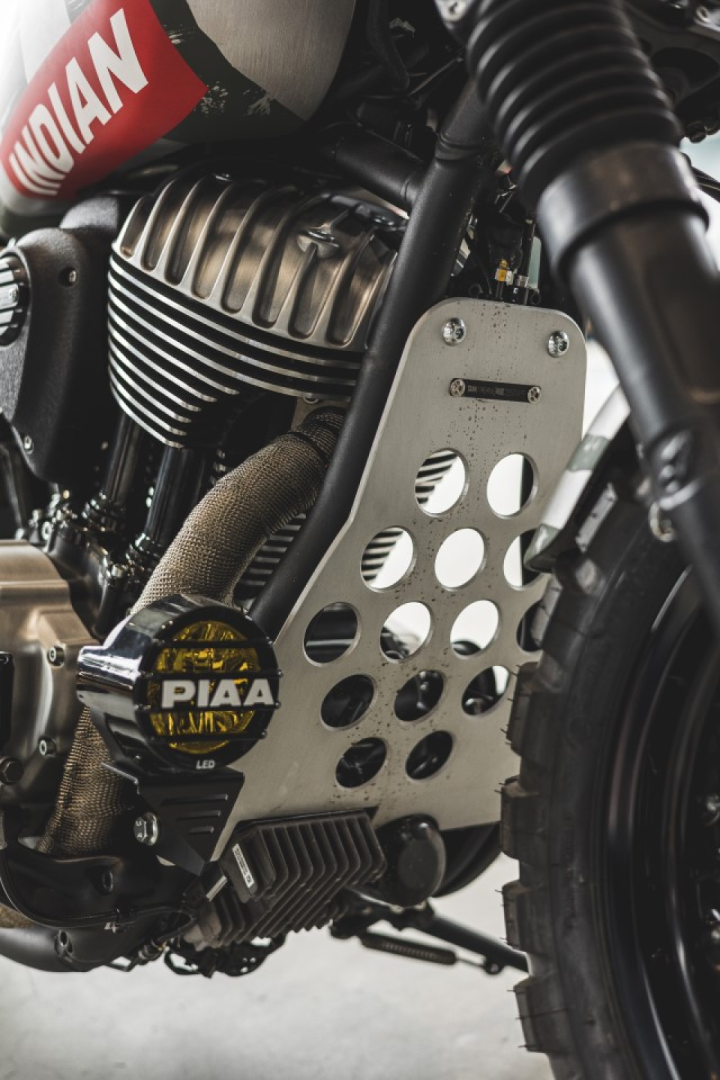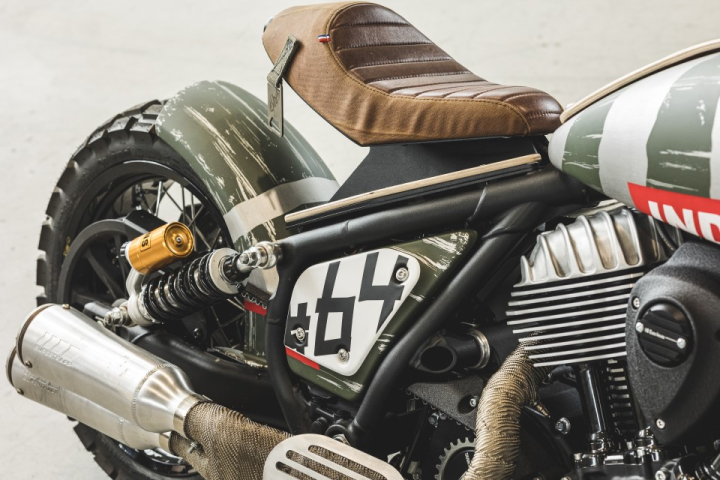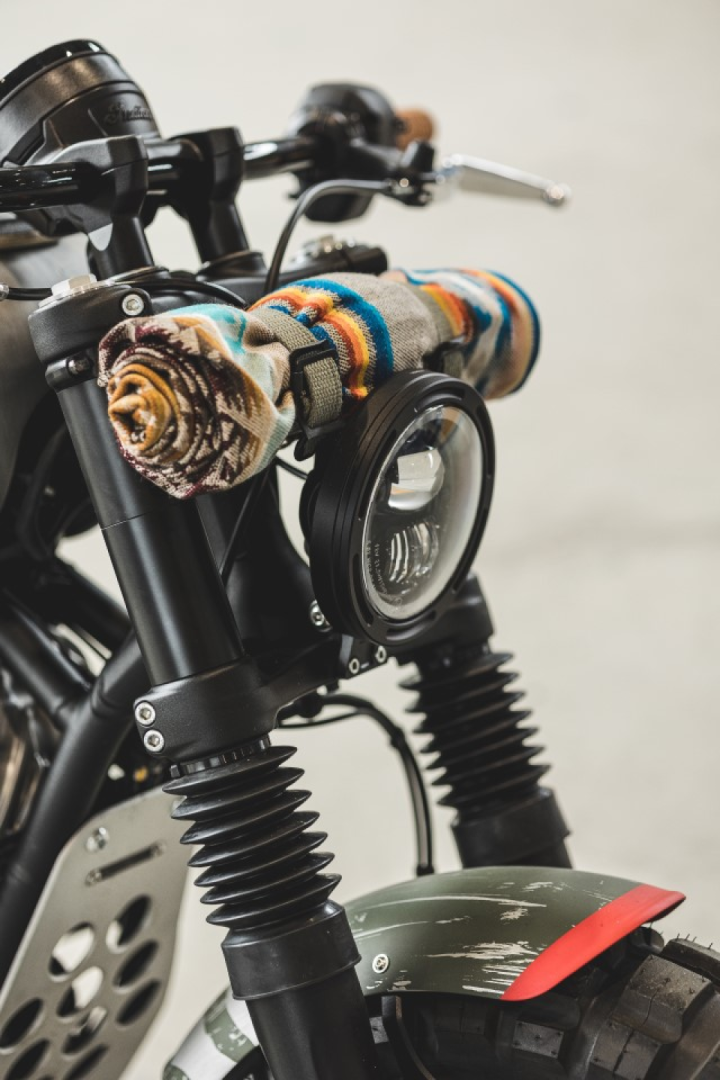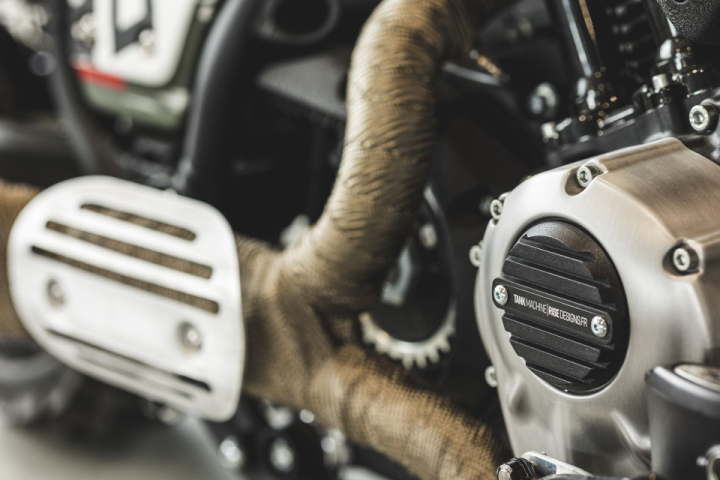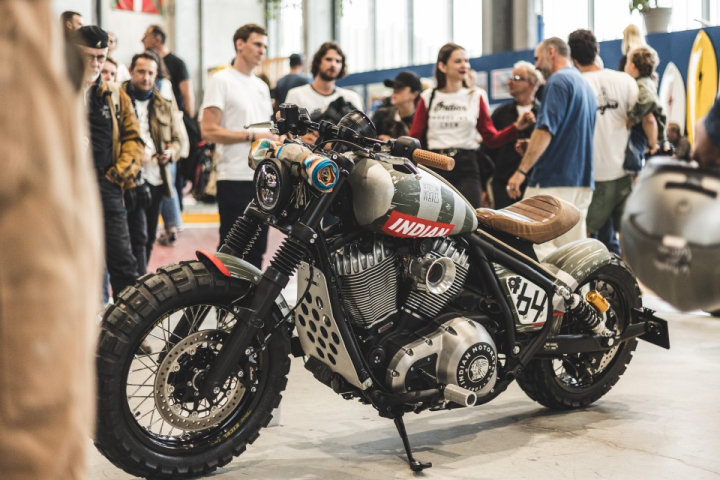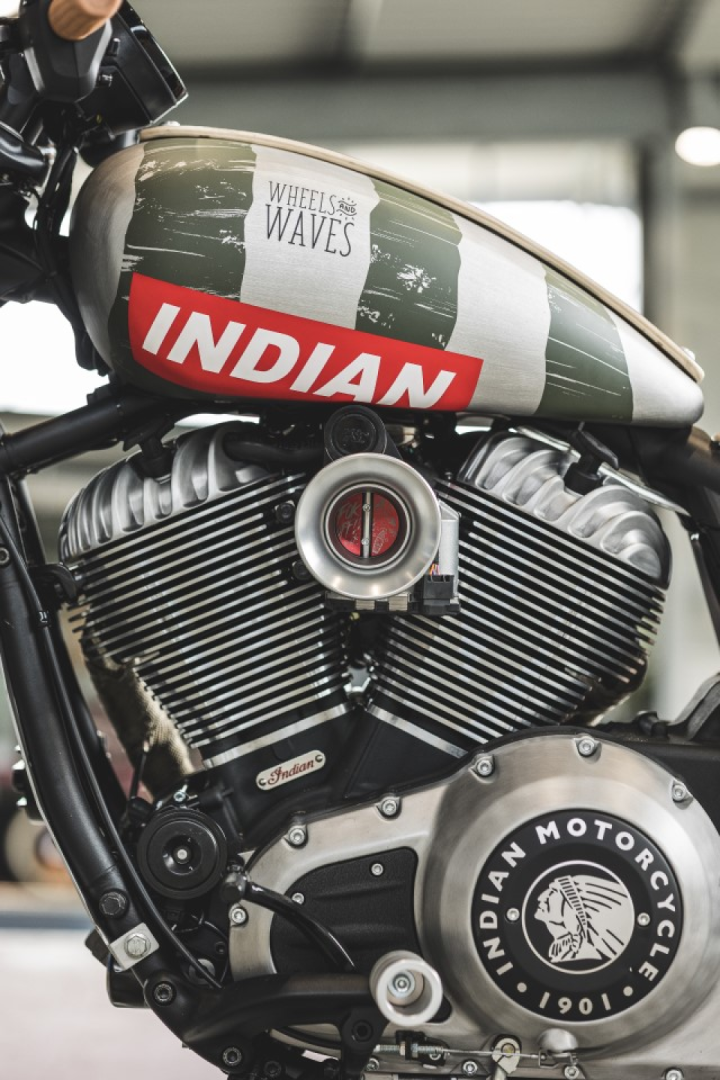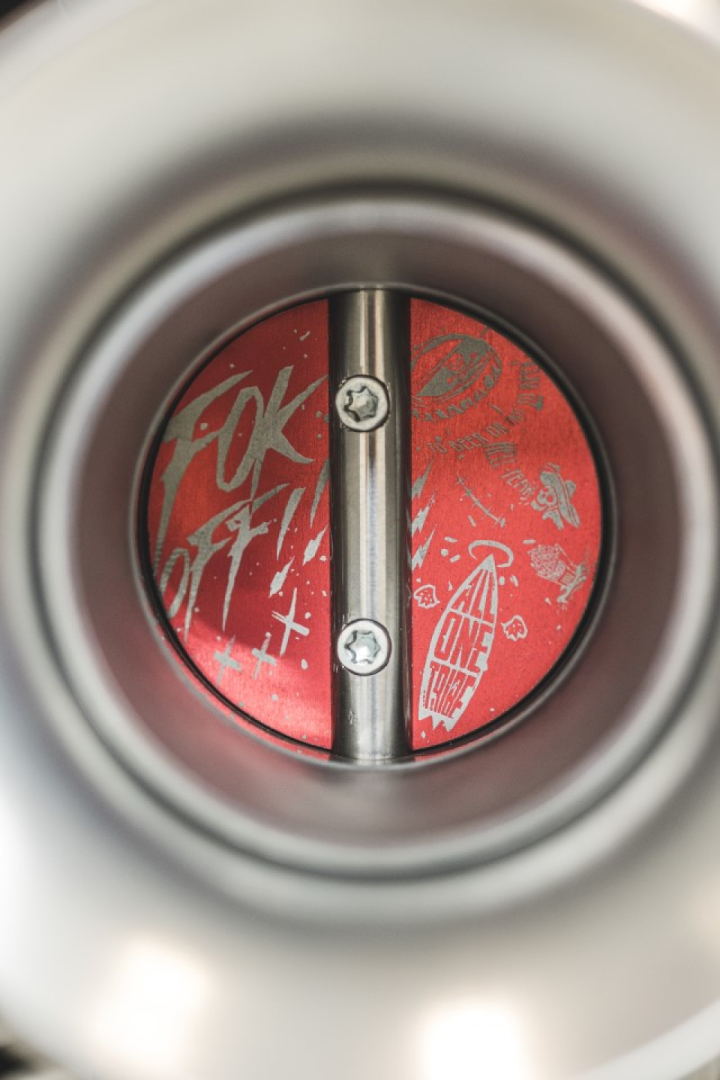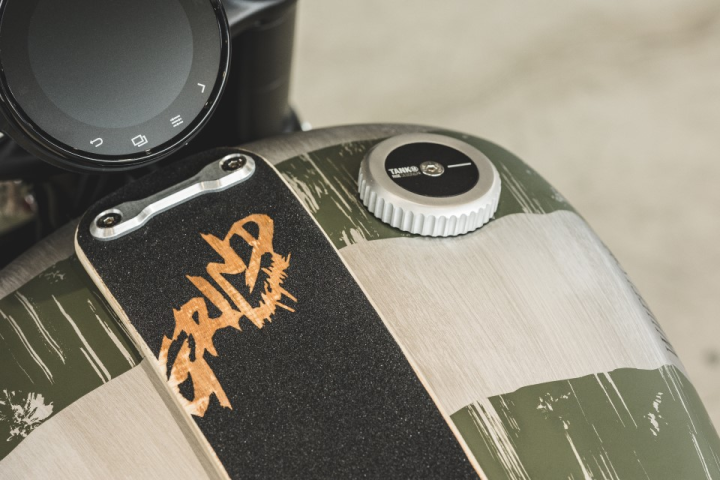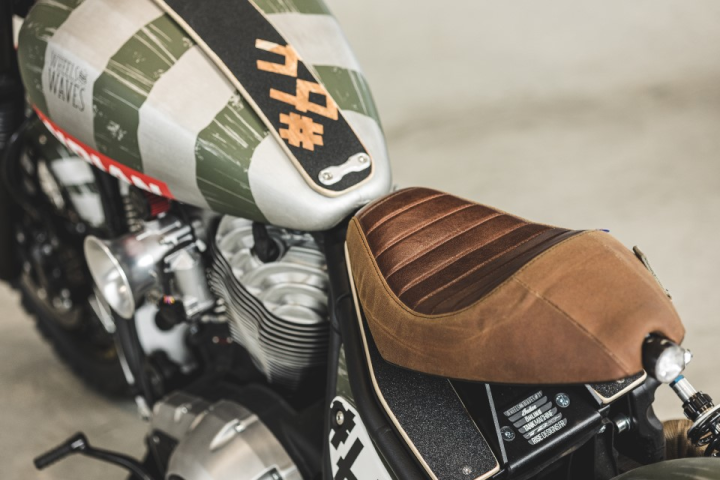 #Custom #Indian #Moto #Motorcycle #Bike #Chief