In October 2022, the 1290 Super Duke R, along with the future KTM face, was spotted for the first time during a test drive. In November 2022, the 1290 Super Duke GT was also spotted as a test mule. The GT is not just a facelift; it will finally be transitioning to the new Super Duke platform, which is a long-overdue step.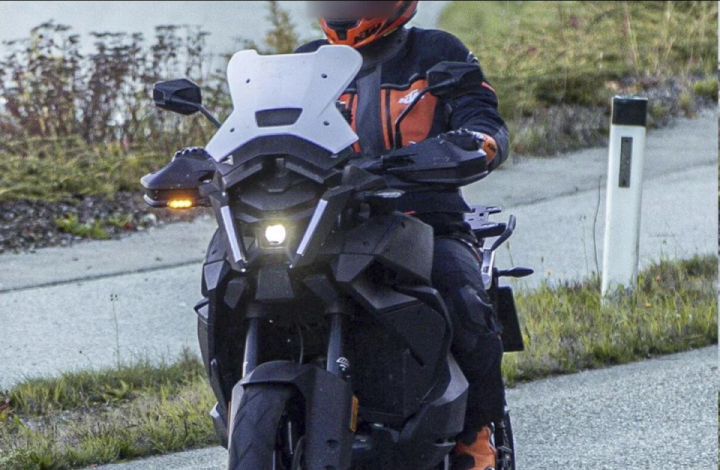 The new KTM face With the facelift, the 1290 Super Duke GT will soon shed its front beak, which was previously pulled forward in the form of the typical KTM Splitface. It seems that it will now have the same face as the 1290 Super Duke R, which consists of two LED projectors placed on top of each other in a plastic frame. Although the front mask on the test mules still looks like a preliminary rapid prototyping version, it is likely to remain the same. Compared to the version mounted on the 1290 Super Duke R in October, there are only minor differences, such as the area around the round LED lights. On the Super Duke R, the cooling fins were visible, but they are more covered up here.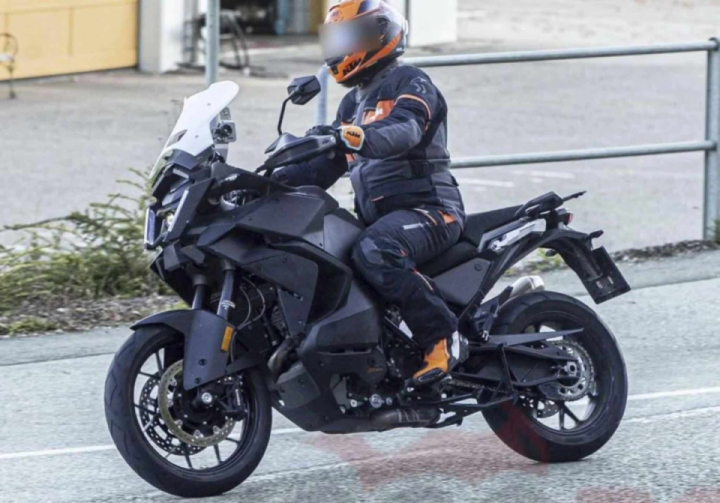 Daytime running lights and cornering lights In addition, in November, light was visible from the slots on the left and right sides of the upper lamp on the Super Duke GT. This could be daytime running lights or cornering lights. Although it would be desirable to have a transparent cover, or a "headlight glass," to protect against insects, it is unlikely. KTM will probably stick to the "open" front mask. Despite the new front, new fairings, and new chassis, there is no indication of a radar system with adaptive cruise control, which KTM already uses in the 1290 Super Adventure S. The new face apparently does not offer enough space for such a system.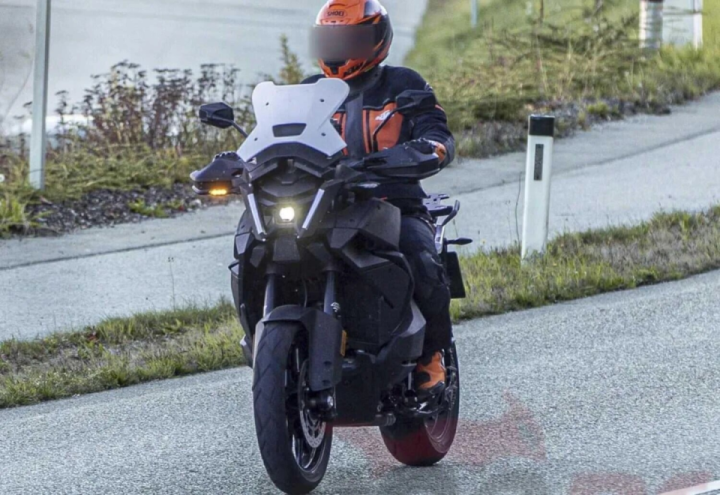 1290 Super Duke GT with more comfort Above the headlights, a front fairing with a tall windshield is mounted - a significant difference between the Gran Turismo GT and the naked bike R. The designers and developers are clearly shaping this area anew, without neglecting wind protection. Motorcyclists can expect the latest technology, including a large color monitor and rider assistance systems, in line with the Super Duke R.
A few more pics from motorradonline: