KTM is recalling certain 2020 through 2022 1290 Super Duke R motorcycles. In its defect report to National Highway Traffic Safety Administration (NHTSA), KTM says there is a possibility of damage to the wiring harness. In total, this recall affects 1,041 units.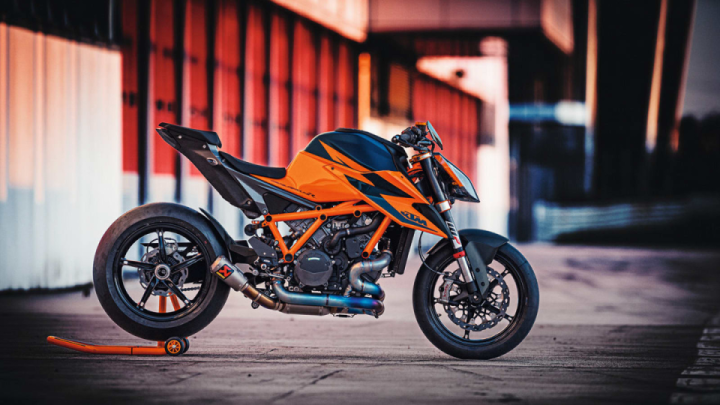 This recall appears to be similar to one issued by the Austrian manufacturer last year. That recall targeted only the 2020 1290 Super Duke R models. It is unclear if this is the same defect spanning a broader model year range.
KTM's Part 573 Safety Recall Report to NHTSA
KTM's Part 573 Safety Recall Report to the National Highway Traffic Safety Administration (NHTSA) says 1,040 motorcycles may be affected.
In the report, KTM says:
"The recall pertains to a potential electrical short circuit failure if the main wiring harness becomes damaged due to the wiring harness being incorrectly routed or missing wiring harness protection parts."
Then, describing the safety risk, KTM reports:
"If the wiring harness is chafed or melts, it could cause the engine to stall and a short circuit may occur. There is a possibility it could lead to injury and/or damage to property."



Motorcycles affected by this recall
The following motorcycles are affected by this recall:
1290 Super Duke R 2020
1290 Super Duke R 2021
1290 Super Duke R EVO 2022
Notification and notification schedule
In its report to NHTSA, KTM said it is notifying all registered owners of the above-affected motorcycles by mail and all authorized dealers via KTM Dealernet, its internet-based communication portal.
Planned Dealer Notification Date: DEC 06, 2022 – JUN 06, 2024* *(Note: Date range in question)
Planned Owner Notification Date: JAN 26, 2023 – JAN 27, 2023
KTM's repair plan
KTM Dealers will inspect three contact points of the wiring harness of units in their inventory and perform the remedy procedure, if needed, prior to retailing to consumers. Interestingly, it is possible that units in the affected population have the correct wiring harness routing and wiring protection parts installed.
For motorcycles that have already been sold, customers should bring their affected motorcycles to an authorized KTM dealer for wiring harness inspection and correction, free of charge.
Contacts
For more information, owners may contact KTM customer service at 1-888-985-6090 and cite recall numbers KTB2211. Owners may also contact the National Highway Traffic Safety Administration Vehicle Safety Hotline at 1-888-327-4236 (TTY 1-800-424-9153) citing NHTSA recall 22V-900, or go to www.nhtsa.gov.
#KTM #Recall