Devised, designed and tested specifically for modern multipurpose and maxi-enduro bikes, Italian specialist SC-Project says this Adventure muffler was developed for the KTM 1290 Super Adventure, "in full compliance with Euro 5 regulations".
"The Adventure silencer is manufactured with high quality titanium and an autoclave-made carbon fibre end cap, a very typical SC-Project double outlet design. After having survived in-house R&D department bench testing, all the components and the design of this muffler have been tested all over the world, during very long-distance travels, in the most severe conditions - both on-road and, especially, off-road.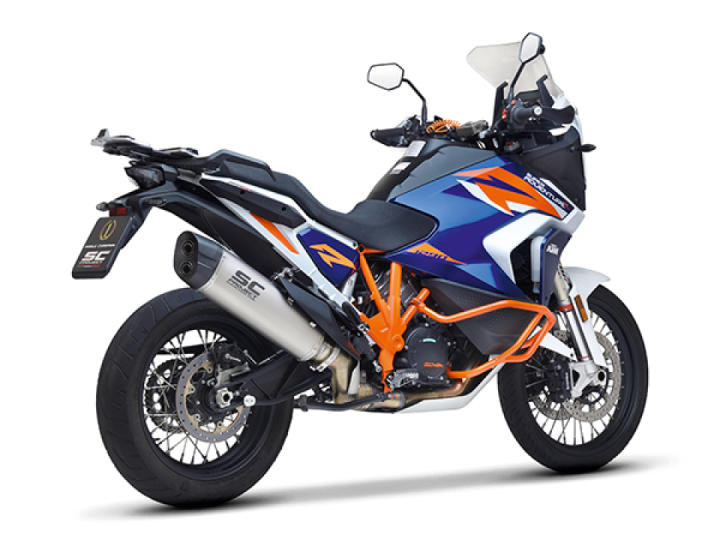 "All the components in titanium and AISI 304 stainless steel are welded with TIG technology (in a protected, clean-working environment) and the internal bushings are CNC-machined from solid block. Our experience has proven that excellent couplings, top quality materials and high technology production processes are essential in order to be able to offer the best durability, quality and performance."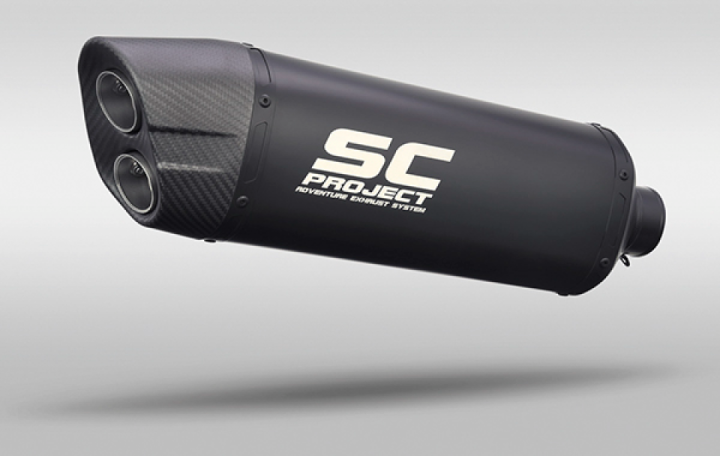 For the KTM 1290 Super Adventure, the Adventure muffler delivers a huge weight reduction of -42% if compared to the OEM exhaust. The company says it gives a maximum power gain of 1.5 hp and 1.1 Nm of torque at 7,700 rpm - "together with a stable improvement of power and torque delivery where it is needed most, in the low and mid-range".
Finish options available are titanium colour or ceramic matt black colour, the installation is plug and play and ECU remapping is not necessary. This silencer is compatible with OEM side cases and fits with the OEM heat shield. The full kit includes the slip-on muffler, springs and screws, SC-Project stickers and a 24-month SC-Project official warranty and homologation card.