During the 1990s, Carl Fogarty dominated the World Superbike scene, leaving Japanese fours in the dust as he piloted his thundering Ducati to four championships. V-twin sportbikes were all the rage, but Ducati struggled to keep up with the soaring demand.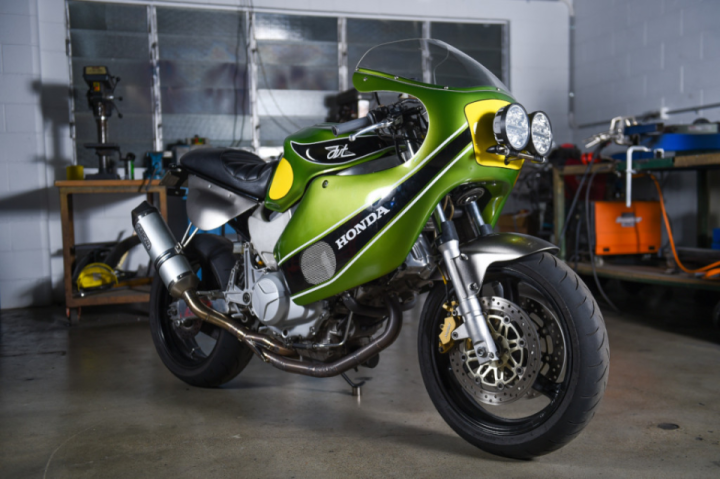 In 1997, Honda introduced the VTR1000 Firestorm, known as the SuperHawk in the USA. This 90° V-twin sportbike featured a semi-pivotless frame, with the swingarm directly bolted to the 100-bhp engine. The VTR also boasted unique features like side radiators, a single-casting engine case, and colossal 48mm carbs – the largest ever seen on a production motorcycle!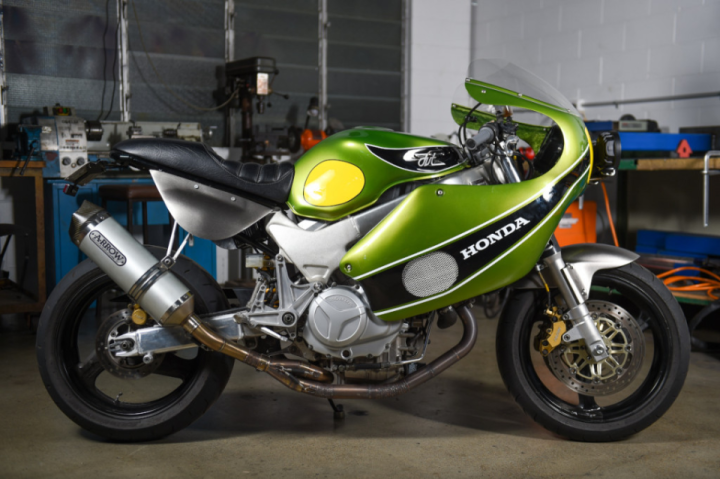 "Riding a Firestorm is all about riding the wave of that glorious mid-range... When an engine delivers such a satisfying surge between 4000 and 8000rpm, you can forgive it for anything." –MCN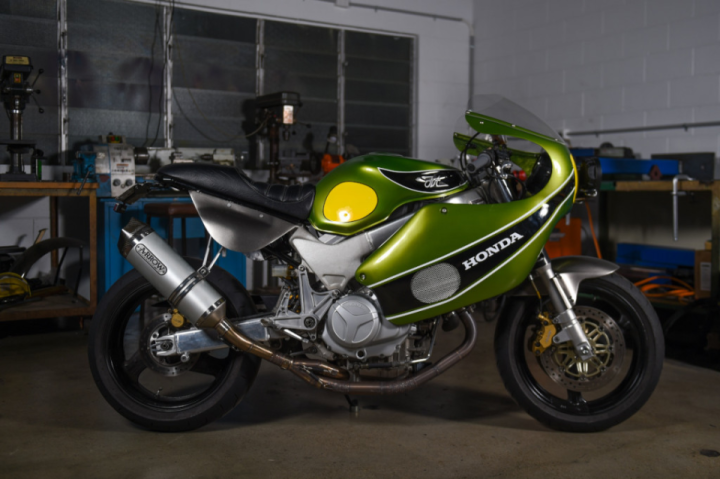 "It may not have been the best-looking Firestorm I've ever laid eyes on, with over 90,000 km on the clock, but it came at a bargain due to some running issues and the necessary work to make it roadworthy."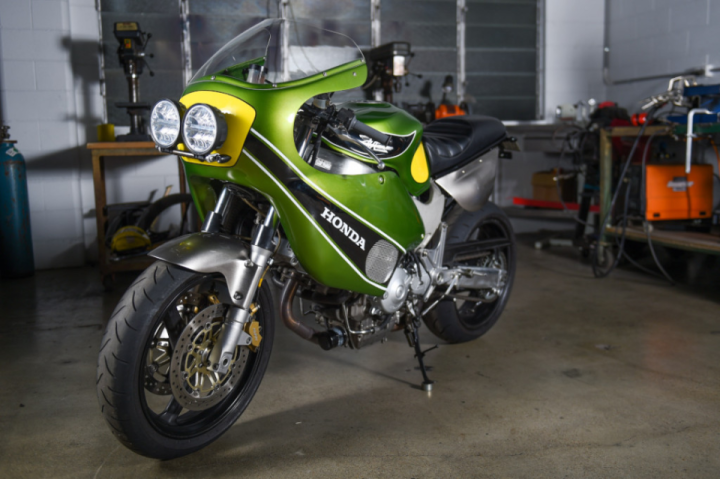 After rectifying a major timing mishap caused by the previous owner (a self-proclaimed mechanic) and replacing an array of bearings and seals, Francesco embarked on several substantial interstate rides and a track day with the VTR before deciding to sell it. He initially intended for a quick turnover but was unprepared for the numerous time-wasters and tire-kickers:
"After being stood up by countless time-wasters, I made the decision to strip it down and transform it into a custom masterpiece."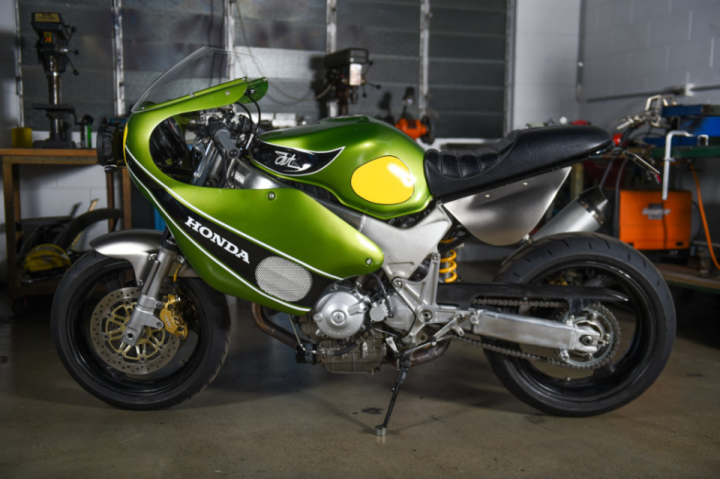 "This model comes equipped with an indestructible 100-hp 1000cc V-twin, substantial wheels, and a responsive suspension – the ideal starting point for crafting a torquey, corner-hungry machine."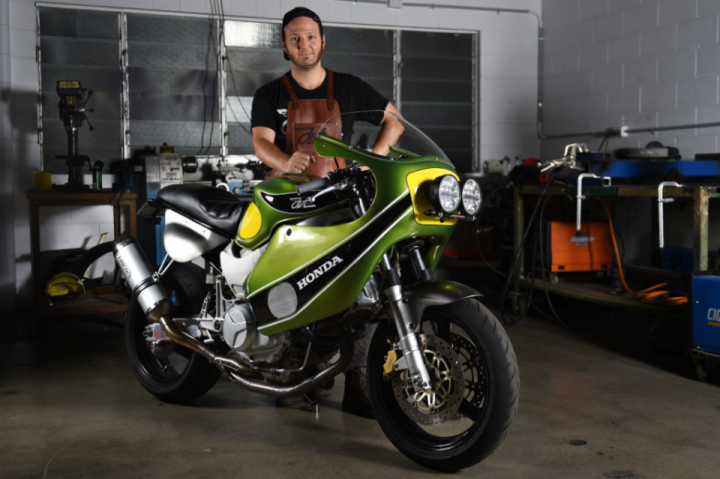 After an astonishing amount of labor, he refined the design of a striking one-piece fairing that not only conceals the side radiators but also keeps them cool. He fabricated a stainless T-bar to support the detachable lightbar unit, complete with headlights and indicators, while retaining the sizable original speedometer:
"I adore the view from within, especially when hunkered down behind that substantial 'fishbowl' clear bubble screen, with my chin resting on the tank."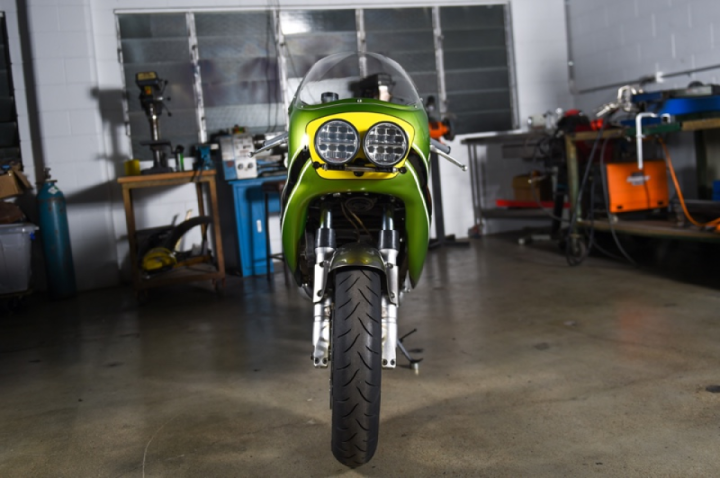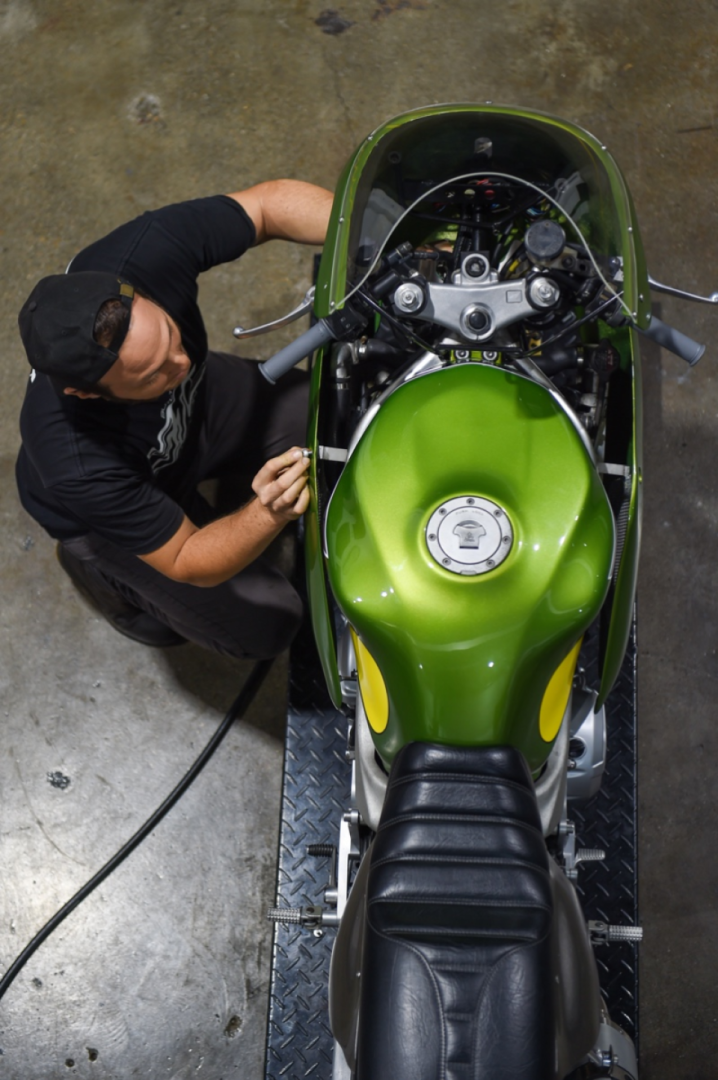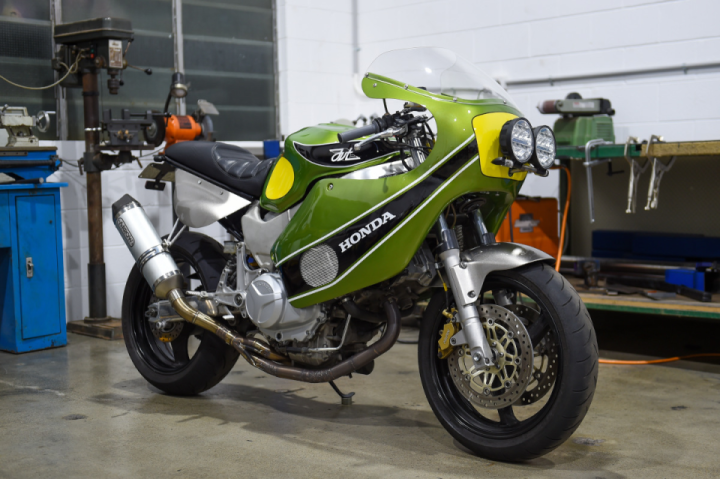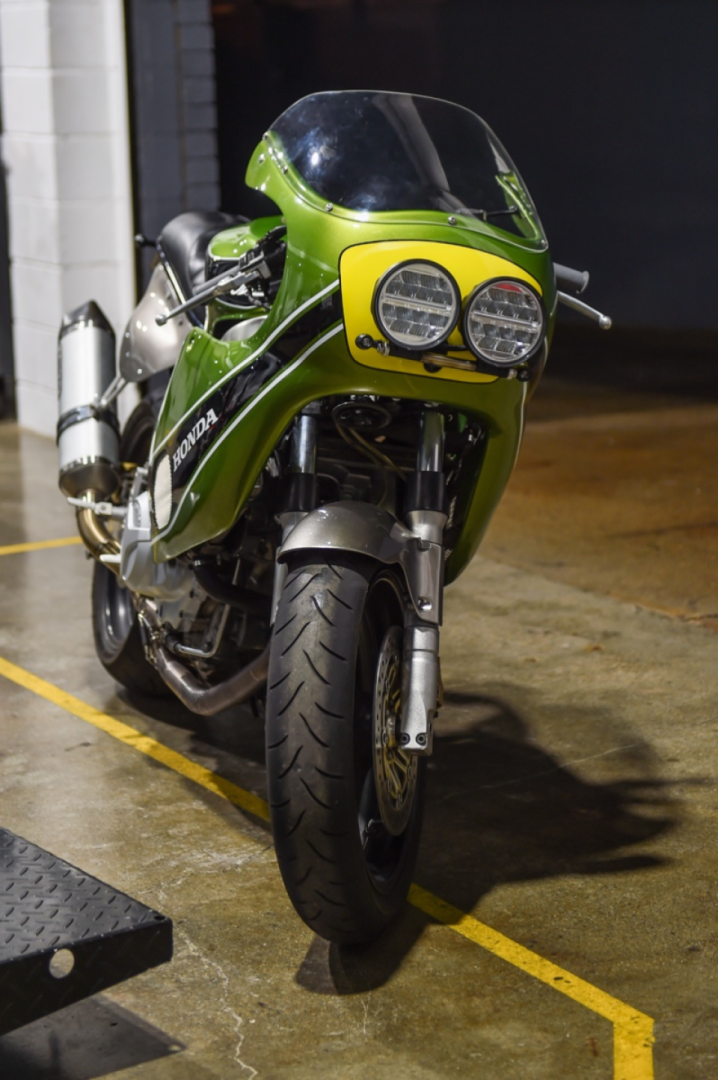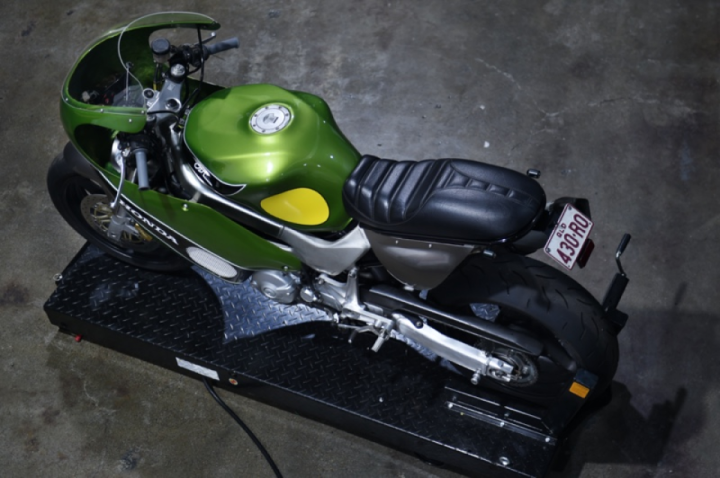 The livery takes inspiration from the legendary Honda CR750, but with a lustrous candy jade green reminiscent of the CB500 Four. The 2-into-1 exhaust represents his first-ever fully handmade system, constructed with 44mm stainless steel and Arrow silencers. Most of the major aluminum components have undergone vapor blasting to achieve their polished appearance.
#VTR1000 #HondaVTR #Custom #Classic