1946 Harley-Davidson WR Flat Tracker
Owning a piece of motoring history, a machine that's restored to its former glory, is something many can appreciate. This 1946 Harley-Davidson WR – by all means a rare machine – is still hitting the dirt, mud, and sand. This creature was born for racing, and 71 years later it's doing just that.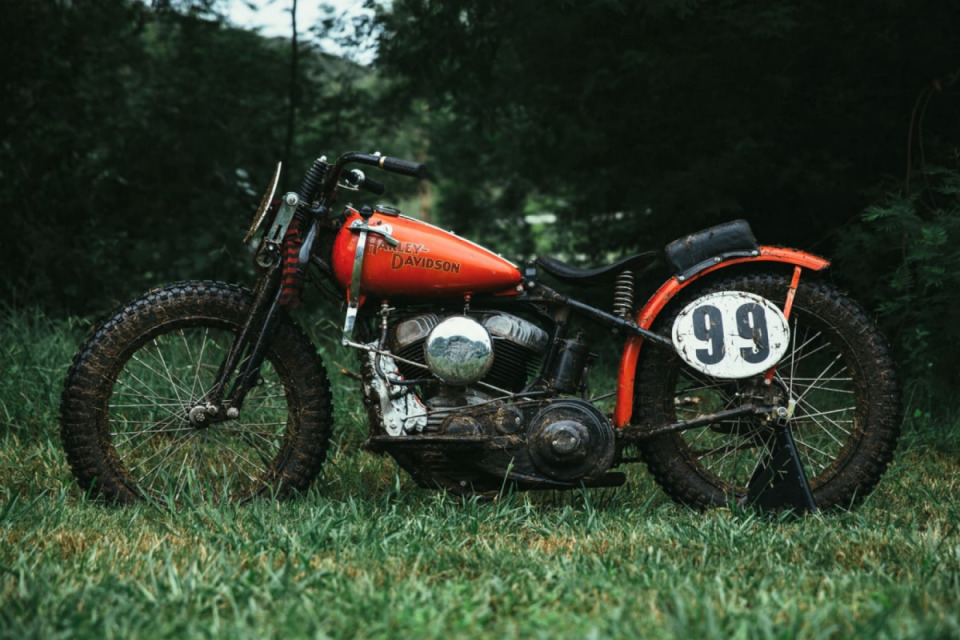 The Harley-Davidson WR was created as an answer to the successful Indian Scout that dominated the tracks of 1930's America. The racing brother to the WLA and WLC, respectively, the bike proved itself well on the flat track. This particular WR750 doesn't spend its life tucked away under cover to only be taken out for special days. Ross brings his WR to all kinds of events. Most recently, Aftershock Sydney 2017 – a notoriously unsafe time if motorcycle preservation is concerned. Regardless, this old Harley belted around the muddy flat track in the rain, dodging dodgy builds, and giving these young whippersnappers a run for their money.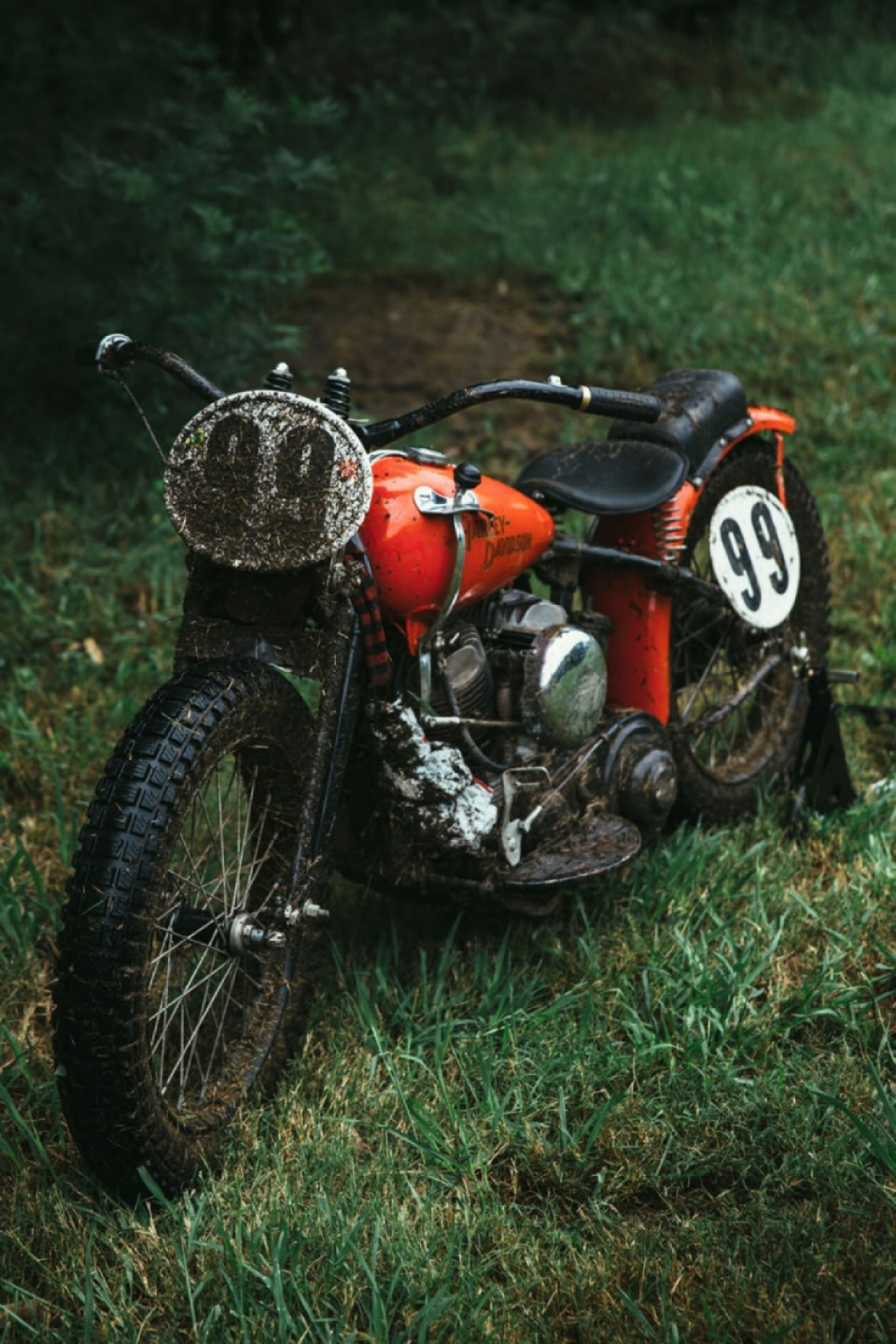 Ross is no stranger to this style of Harleys. Wind the clock back nearly 50 years to Ross buying his first motorcycle – a 1942 Harley-Davidson WLA. 'I purchased the bike from a guy at school for $50 to satisfy my obsession with motorcycles. It wasn't a runner, but over time I managed to learn enough to get it going to bash around the farm on with my mates. This machine soon became my only mode of transport when I got my licence. With many stories of breakdowns and walks home, I stuck by my first Harley. This was the early '70's and Japanese bikes had hit the scene hard, but I was not moving on.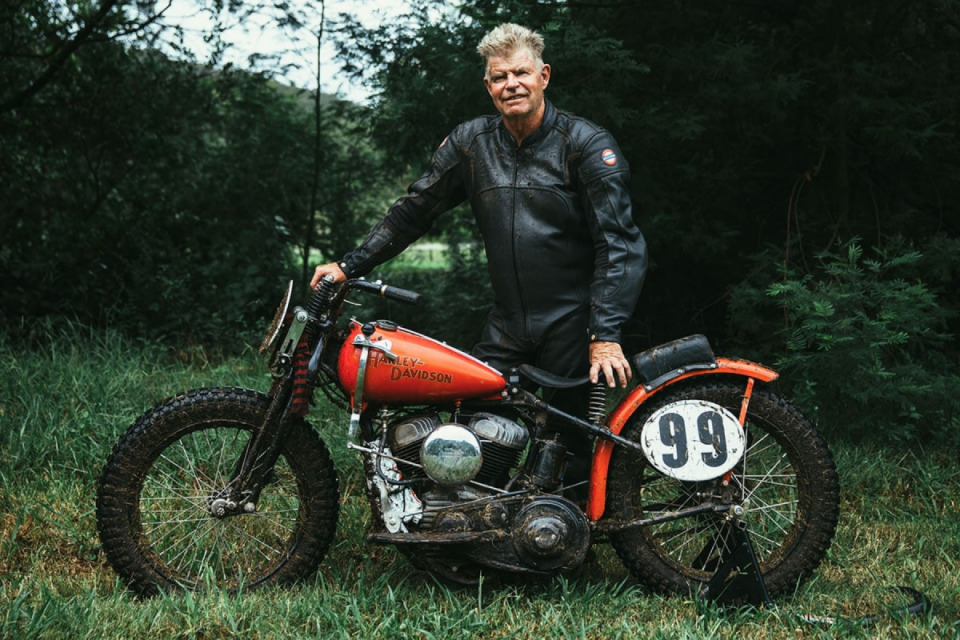 Over the years, Ross would acquire himself a few more WLA's to act as parts bikes to keep his first machine running. As adult life kicked in, the bikes were kept in the shed while Ross got busy moving around the country. His loyalty to old Harley's would stay strong, and it would be some years later that Ross would find himself working on these bikes again, this time getting properly stuck into the rich racing history side to Harley-Davidson.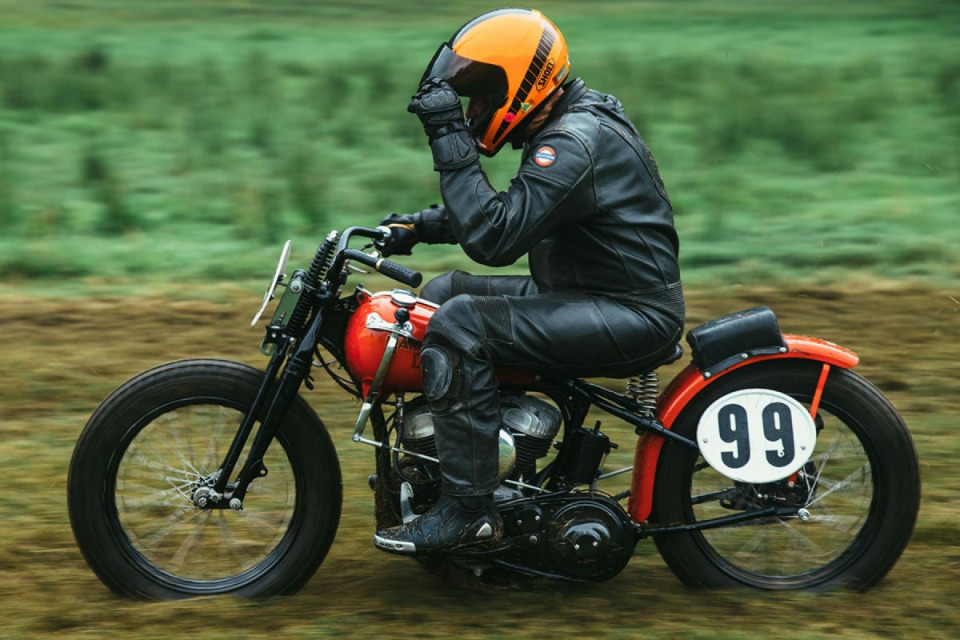 My intention was to build another bike from my bits into a board racer/flat tracker style, which I had always loved. This sort of happened, building a hill climber special to compete in a private hill climb that was Harley's vs Indian. It was at this event that I was introduced to a Harley WL race bike, owned by a now friend who raced historical events around Australia. The bike had the hottest cams, looked fantastic and ran on methanol – I was hooked.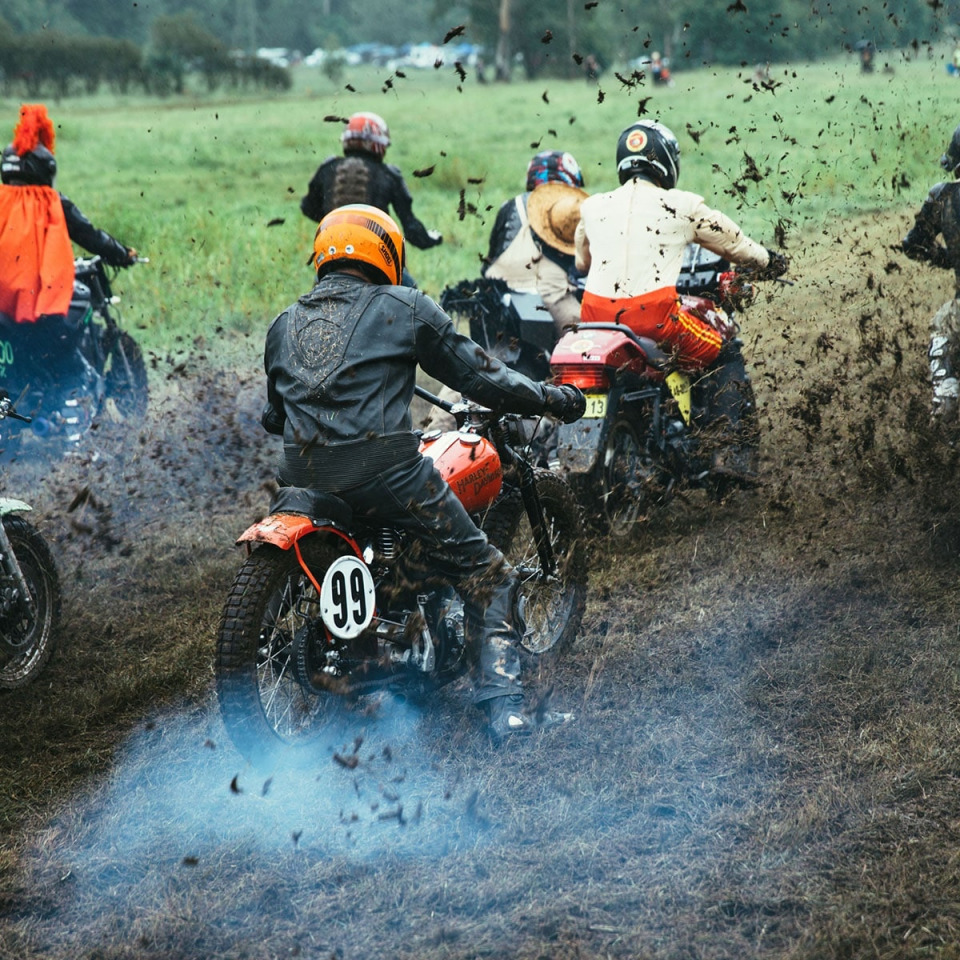 It's through these decades of passion and dedication to Harleys – paired with the racing history – that leaves little to wonder about how this remarkable WR Racer came into Ross' possession. Originally put on the track by a private racer back in the States, this machine found its way to Australia and into Ross' very capable hands. Not much was to be changed on the is machine, aside from a bit of work to the magneto and replacing the original racing carbi. 'Most of the information on these bikes was limited, so my intention was to purchase this bike and get it on the road racing track. Realistically the bike was set up for flat tracking, which required different engine performance (i.e. wide open throttle, having a heavily modified carb, low gearing, no front brake) I decided to maintain the bike in its current guise and just ride it occasionally. It had seen the Broadford Speedway track for some demonstration laps of harley flat trackers but that is about it.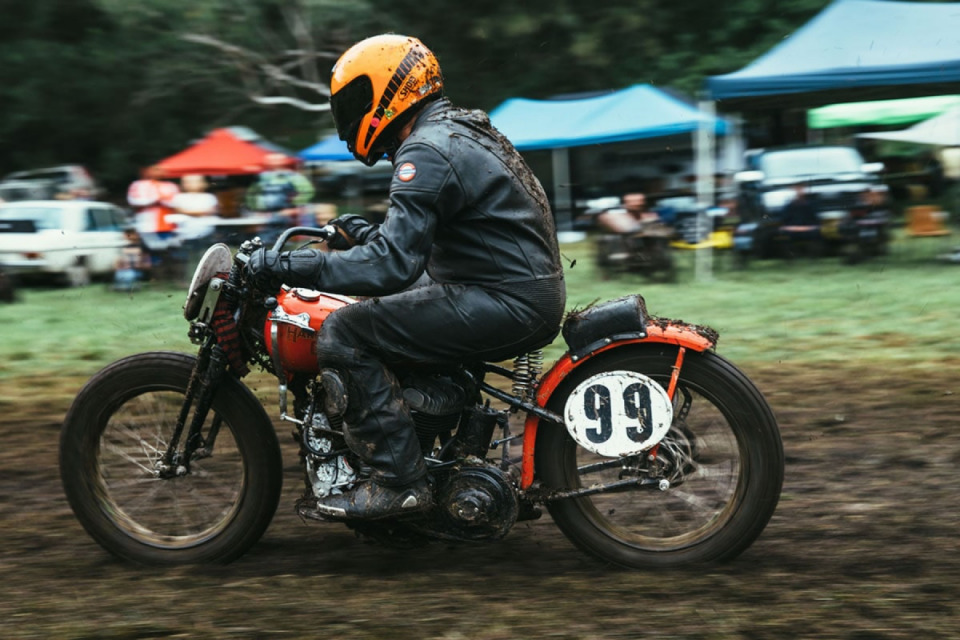 This year I have decided to not just go road racing, but try a few different things. I entered the Sellicks Beach Racing in February and decided to take the WR as this is what it was intended for. For the first time since owning the bike I removed a barrel to check out the state of play before I used it in anger. It's in great condition; only one size up from standard, and the bottom end seemed solid. It also revealed some of the factory secrets of getting these motors going and whilst the outside looks no different to the WL model, there is a bit of stuff going on there. I tipped over valves to improve breathing and compression, drilled connecting rods, ball race bottom end along with many other trick bits. I had a great time on the beach and the bike performed admirable, the rider not so outstandingly.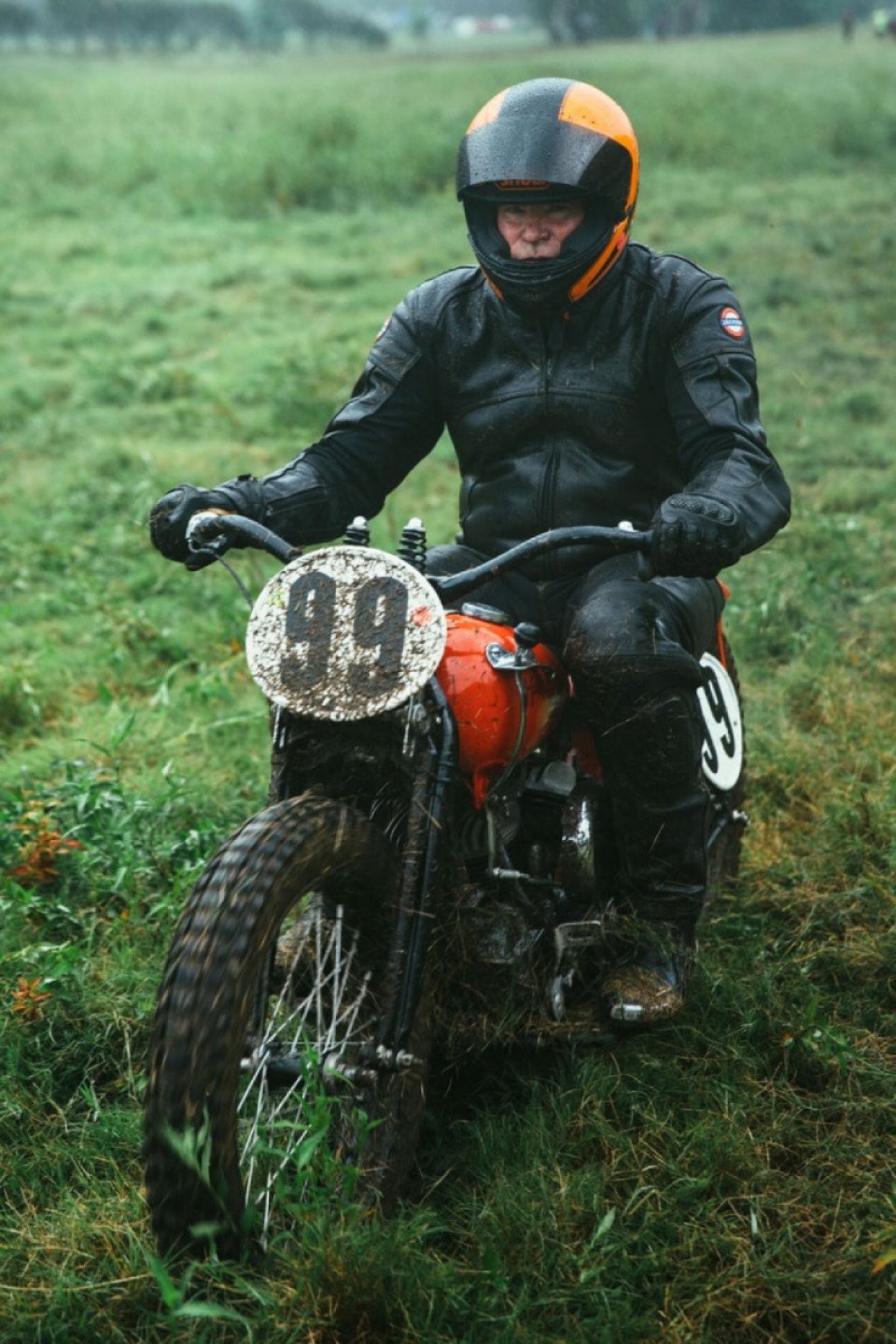 Once the sand of Sellicks had settled, Ross got home and after a week of cleaning, preserving, cleaning, preserving and cleaning it was time to do it all again. This time, replacing the sand with mud. Despite the ridiculous variety of machines with equally ridiculous modifications that makes Aftershock what it is, the WR stole the show. Truly a remarkable feat considering what is going on that chaotic weekend. Seeing it actually belt around the track, getting covered in mud and grass, was a site to behold. A glimpse at a different time for racing and machines.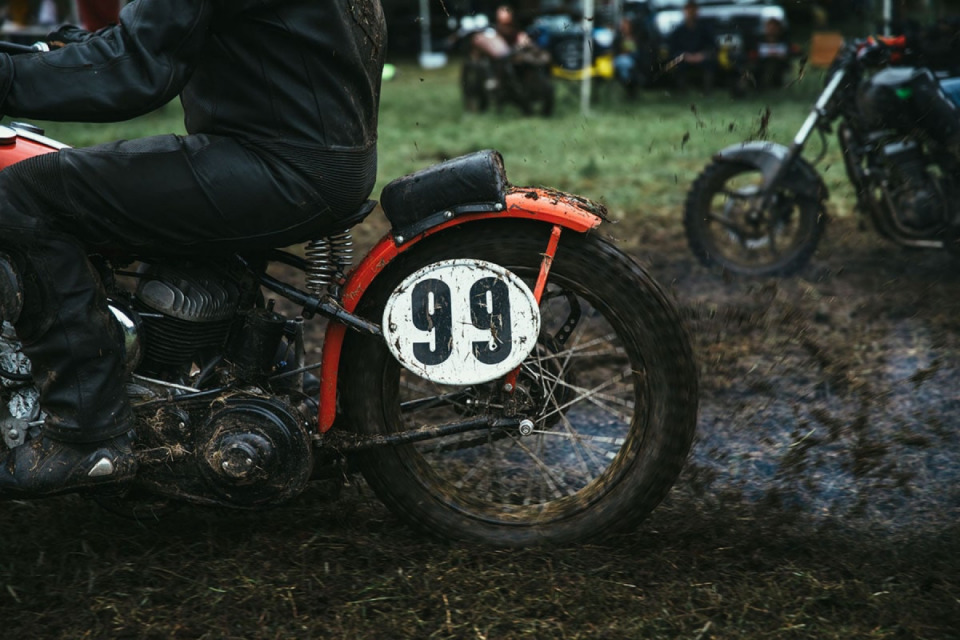 I went OK at Aftershock, as at least the bike stayed upright! (just…) I had a little trouble with the forward mounted magneto getting drowned, but a plastic bag slowed that down. I am so pleased the bike did the both events without any major issues and the rider lived to ride another day. I would assess I am not that flash a rider on loose surfaces, and look forward to returning to the race track next month.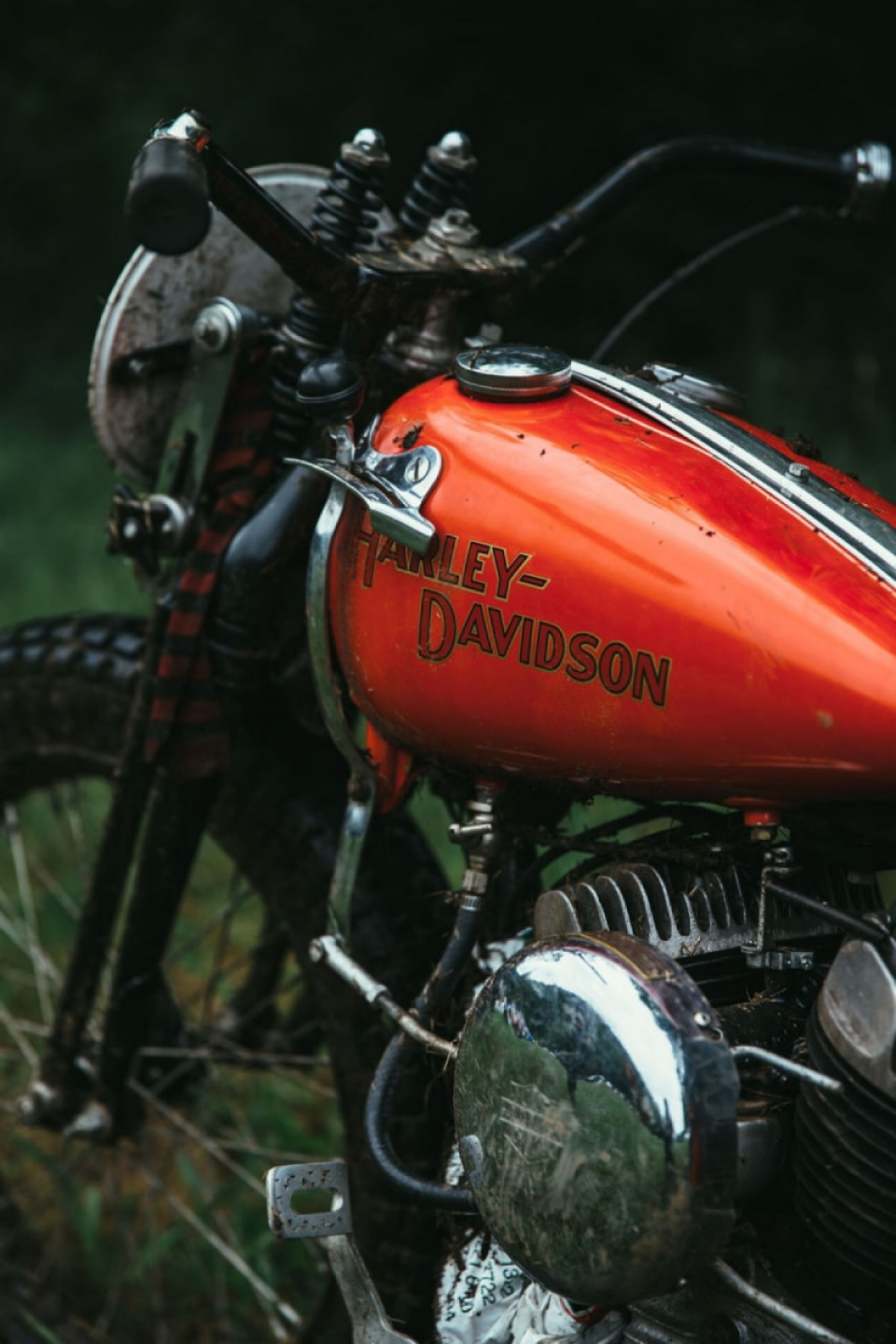 The last month has been great in the fun stakes and using the WR as it was intended. Thank you to all the people who took the time to say hello and pass some flattering comments about the bike.
#harley #flatrace #dirt #racing #hdwr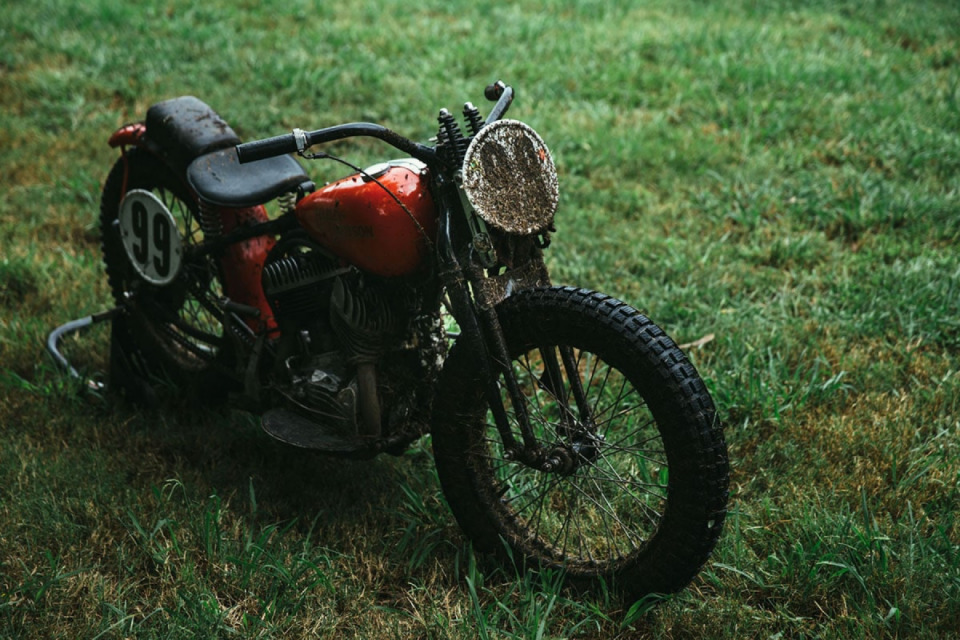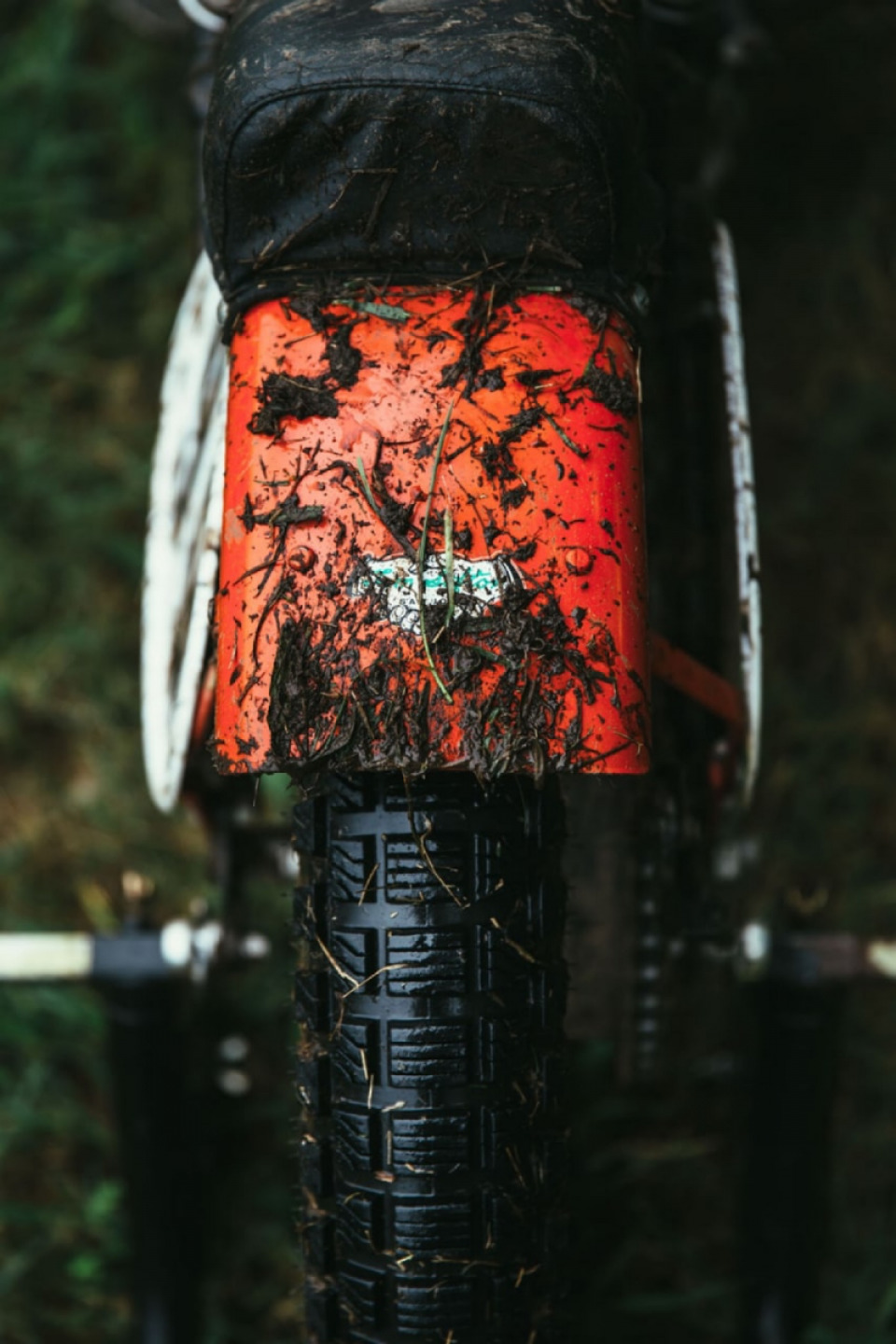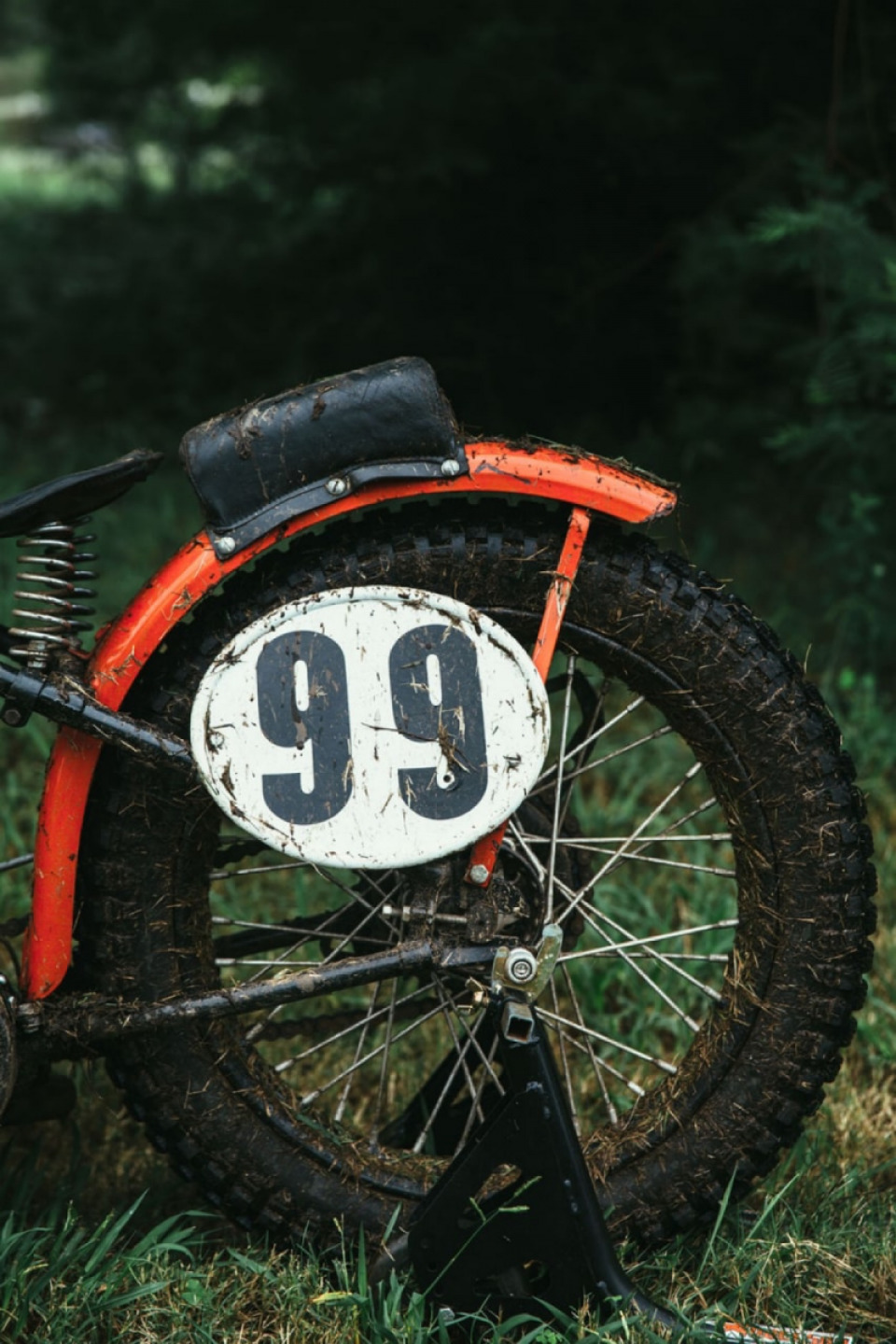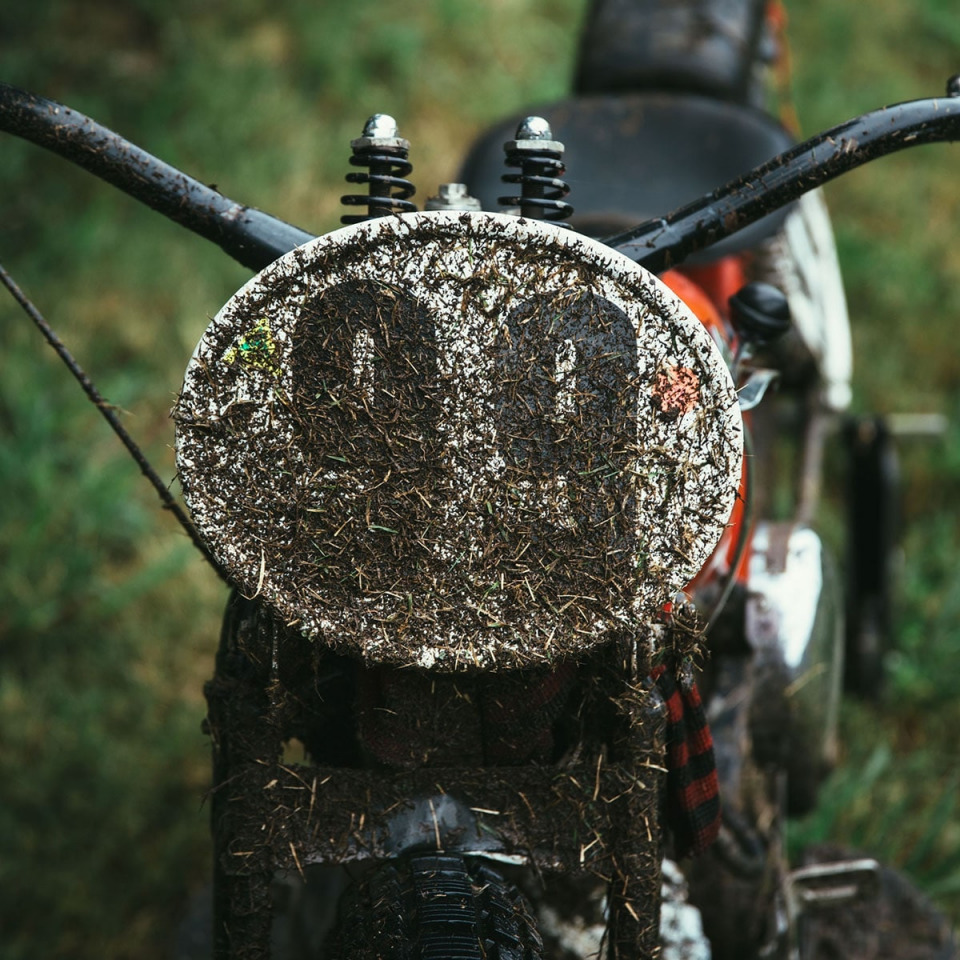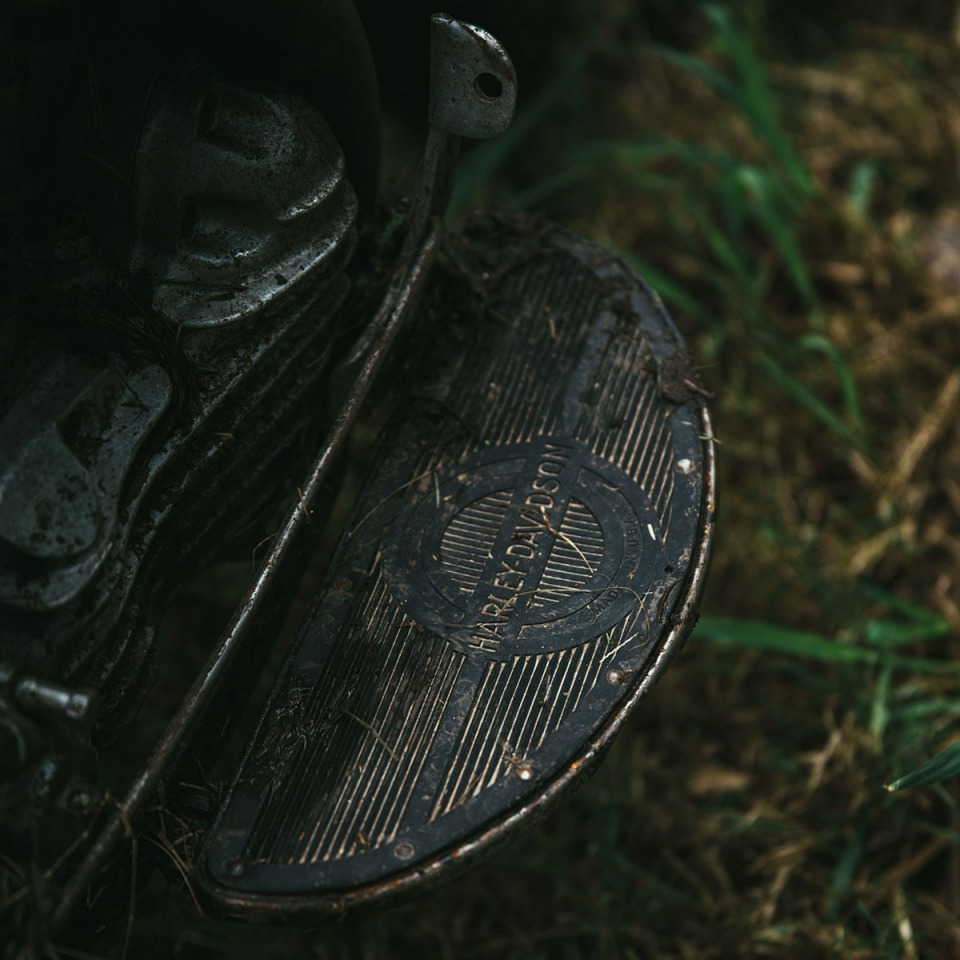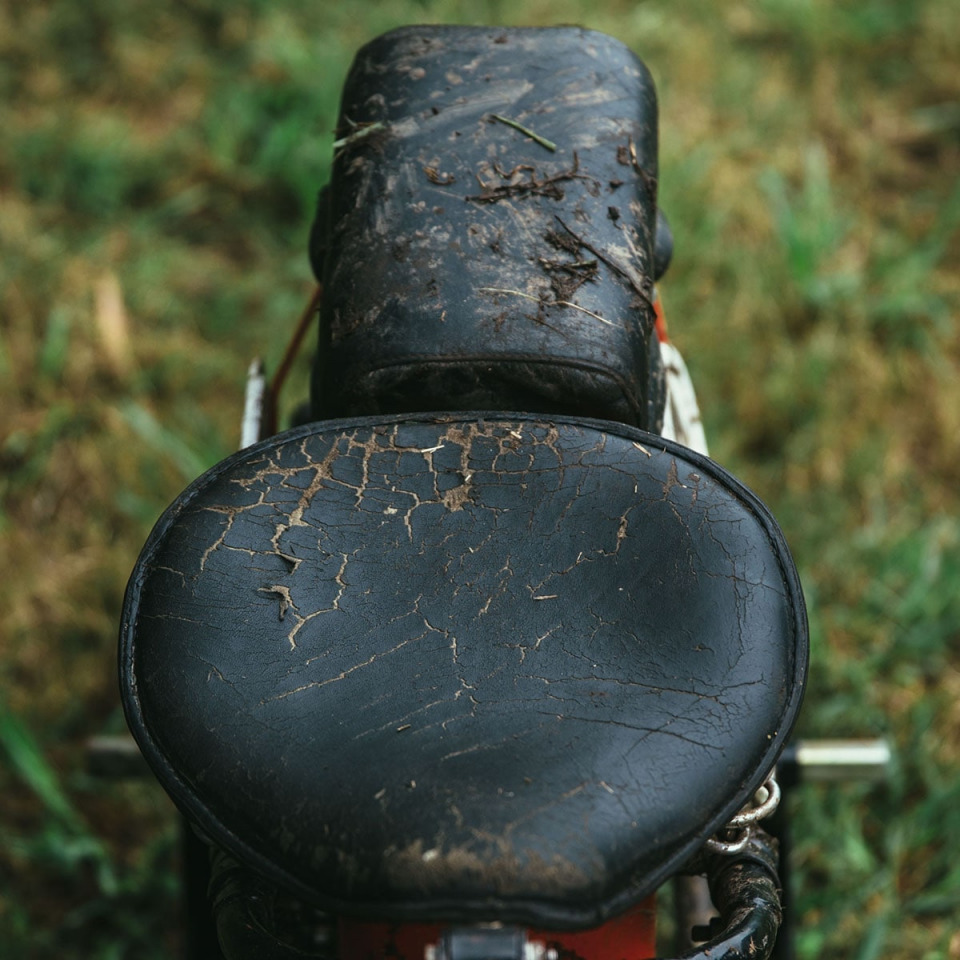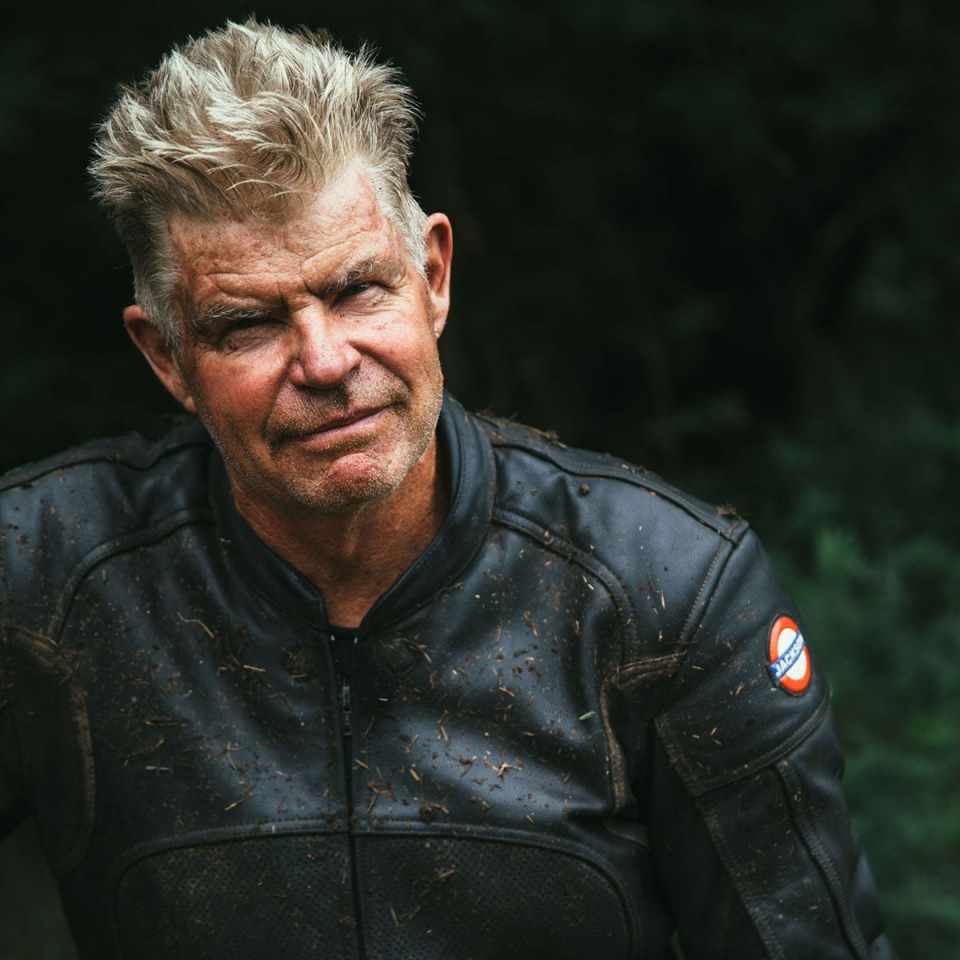 0


Follow
2.7K