We've seen over the years several custom builds based on Milwaukee-made motorcycles adopting provocative names, but the one we have here certainly tops them all. Not only because its fuel tank displays, in big bold letters, the words Harley-Fu**ing-Davidson, but also because it's of those rare builds which came into existence with help from a business not usually associated with motorcycles: a tattoo shop.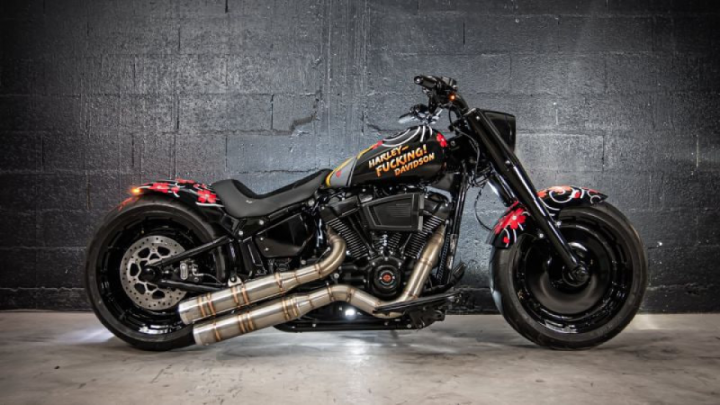 The custom ride is the work of French garage Melk, a regular presence here on autoevolution these past two years. The bike started out as a 2020 Fat Boy, and got modified in the usual Melk fashion to become a unique piece of engineering.
Unlike most Fat Boy-based builds, which go for custom wheels of the spoke or wire variety, this example retains the solid wheels it made this breed famous, only painted black. For the one at the rear, a 260 mm wide piece was chosen to further enhance the custom character of the machine.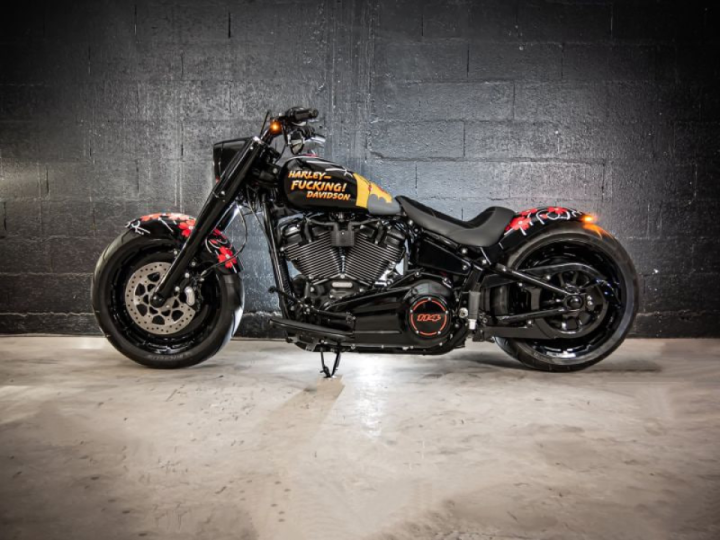 Custom fenders have been installed above both of them, and they're both backed by a Legend air suspension system. A series of strategically placed covers tie the design of the two-wheeler together.
The Melk-handled modifications are accompanied by parts supplied by other great names of the European and global custom scene. Arlen Ness is the name behind the mirrors hanging below the aftermarket, heated Harley grips, while the LED turn signals and side-mounted license plate come from Germany's Thunderbike.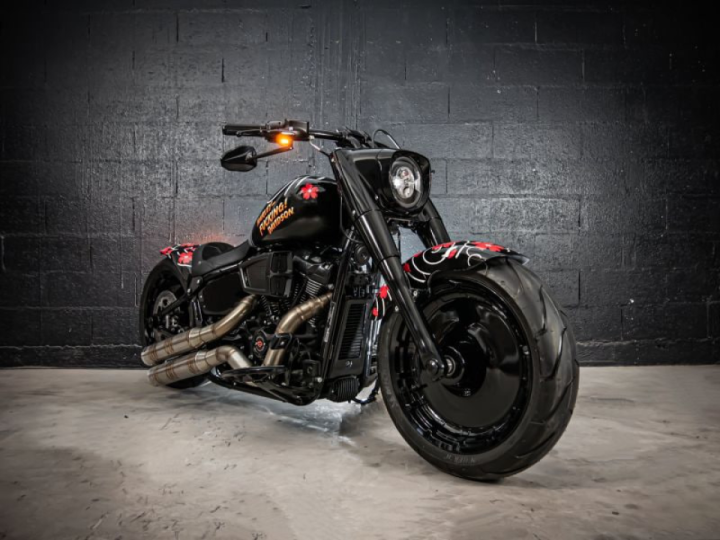 The engine was not modified in a significant way as far as performance levels are concerned, but it does come fitted with a Kuryakyn air filter and a KessTech exhaust system.
All of the above are changes we're used to seeing on custom Harleys, but the paint job is something truly spectacular and unique. You see, Melk itself is first and foremost a paint shop, so used to coming up with exciting designs. For the Insert Swear Word, as we chose to name this provocative ride, the paintwork was however left to a Paris-based tattoo shop called Tintin Tatouage.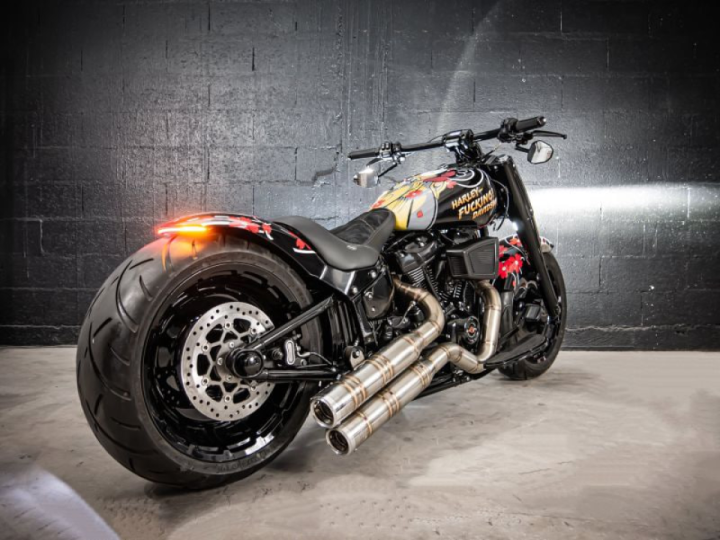 These guys decided to give the Fat Boy one of the most insane visuals we've seen in a long time. They are inspired, we're told, by the Japanese Irezumi, which is the locals' habit of decorating their bodies with tattoos showing anything from flowers to scenes from myths and tales.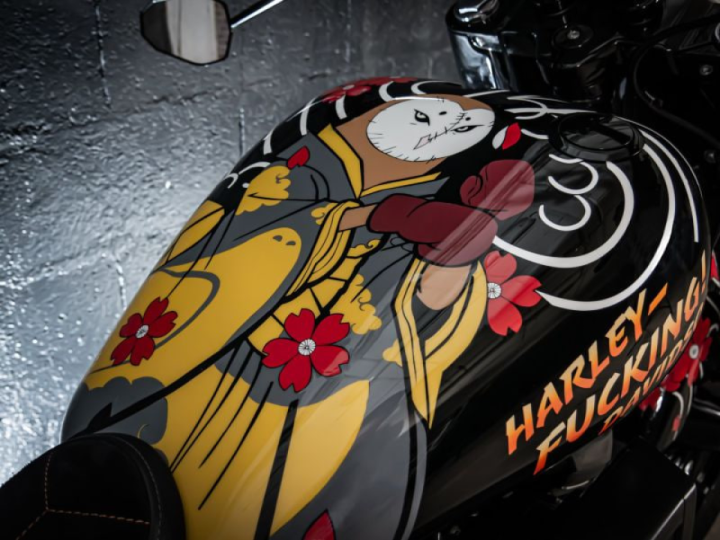 On the Fat Boy we can see plenty of flowers, generously spread on the two fenders and the upper side of the fuel tank. There they are accompanied by a big bad owl, a symbol of wisdom and fortune in Japan, only now wearing a traditional Japanese garment and… boxing gloves.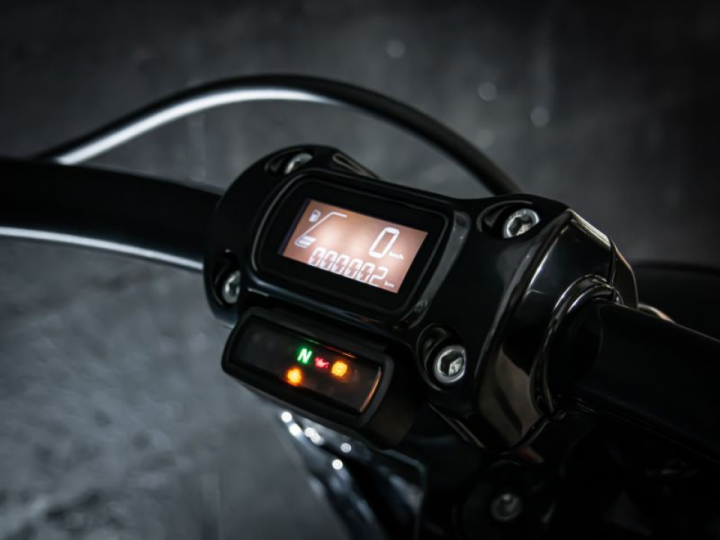 Bike number 22 in Melk's portfolio, the Insert Swear Word wears a sticker price of 35,000 euros, which is about $38,000 at today's exchange rates.
Accessories
Custom KessTech Exhaust – MELK Painting & Motorcycles
Rear mudguard (wheel washer type) – MELK Painting & Motorcycles
Ar turn signals (3 in 1 LED strip – Night light, stop and turn signals) -MELK Painting & Motorcycles
Custom saddle – Craving
Tire Ar 260 – Metzeler
Air Filter – Kuryakyn
Air Suspension – Legend Air
Handlebars – HD
Counter – HD
Riser – HD
Mirrors – Arlen Ness
Av mini LED turn signals – Thunderbike
Av & Ar Equalizer – Thunderbike
Heated Grips – HD
Selector – Performance Machine
Double selector – HD
Brake pedal pad – HD
Front & Rear Wheel Axle Cover – Thunderbike
Right side cover – HD
Derby Cover – HD
Time Cover – HD
Remote license plate + LED license plate light – Thunderbike
Black pulley screws – MELK Painting & Motorcycles
Pop-up cap – HD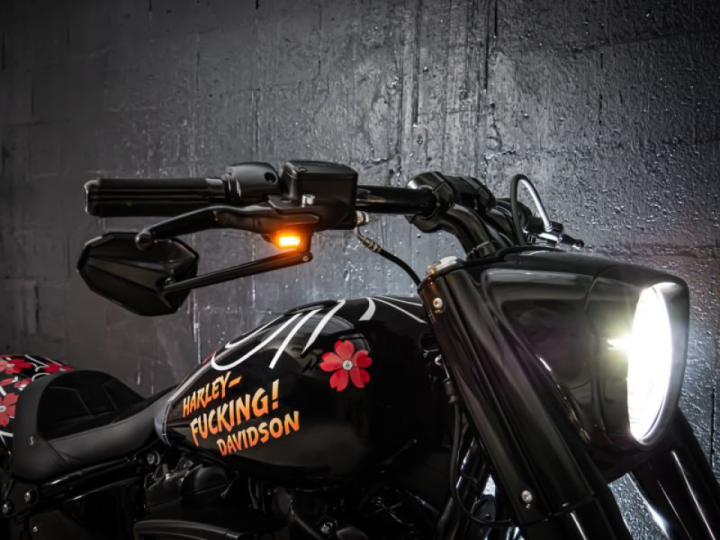 Aesthetic Preparation / Painting
The painting was imagined by an emblematic Parisian tattoo studio: Tintin Tattoo.
The inspiration given to this Harley – Davidson comes from Japanese tattoos: Irezumi.
A Boxing Glove Owl and provocative typography reinforce the character of this Fat Boy.
All other parts are made in Vivid Black HD.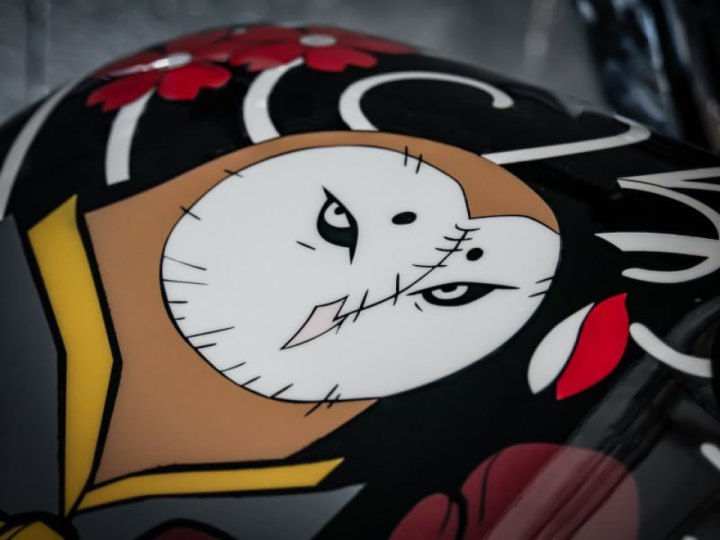 Work completed
Tank, Smoothing – Tatoo Decoration
Rear mudguard, cutout – Tatoo decoration
Front Fender – Tatoo Decoration
Rims Av & Ar – Vivid Black HD
Complete fork – Vivid Black HD
Fork Upper Cover – Vivid Black HD
Headlight plate – Vivid Black HD
Headlight rim – Vivid Black HD
Upper & Lower Fork T – Vivid Black HD
Handlebars – Vivid Black HD
Riser – Vivid Black HD
Computer support – Vivid Black HD
Brake and Clutch Levers – Vivid Black HD
Superior Rocker – Vivid Black HD
Lower Rocker – Vivid Black Mate HD
Columns and support = Vivid Black Mate HD
Primary Housing – Vivid Black HD
Carter Gearbox – Vivid Black HD
Crankcase / cam – Vivid Black HD
Brake pedal – Vivid Black HD
Footrest – Vivid Black HD
Selection – Vivid Black HD
Selector Returns – Vivid Black HD
Upper belt cover – Vivid Black HD
Pulley – Vivid Black HD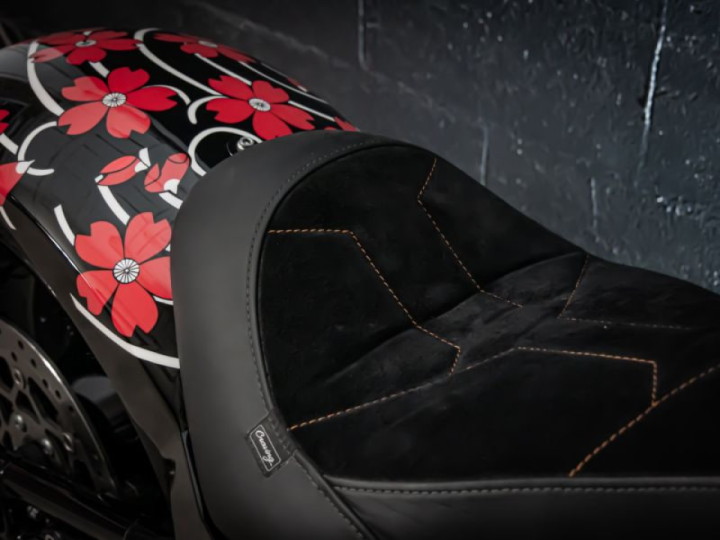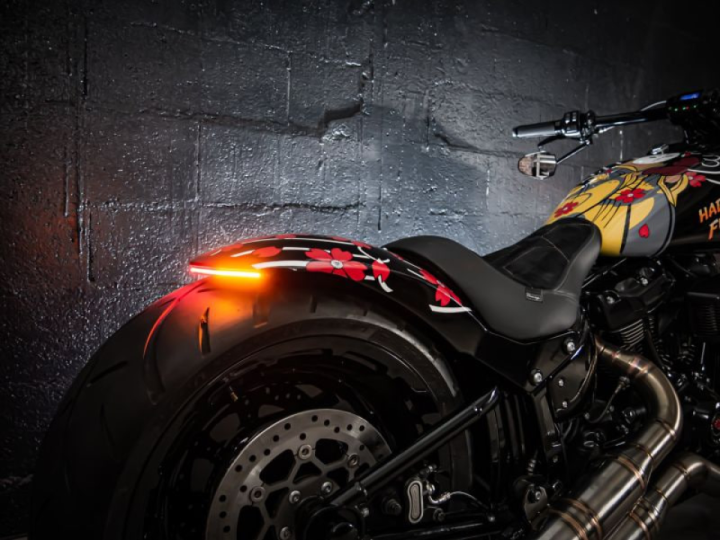 #Harley #HD #Custom #FatBoy #Moto #Bike #Motorcycle