The Bimota Spirit Museum from prototypes and racing bikes to the most current bikes
The Museum entry space contains Bimotas from 2003 to the present (with a YB3 for perspective!) It also has art from the Isle of Man and signed prints from some of Bimota's racing heroes.
Bimota's racing history
This collection, more in graphics than in examples, showcases the extent of the small Bimota factory's involvement in racing in its early years. Many grand prix riders rode on Bimota chassis - culminating in Jon Ekerold's 350cc World Championship in 1980. In Superbikes, Bimota won the last TTF1 World Championship with Virginio Ferrari riding the bike that is in collection, and Gianluca Galasso won two Italian Championships in 1990 - one of which was on the YB4 in collection.
Bimota in the 1970s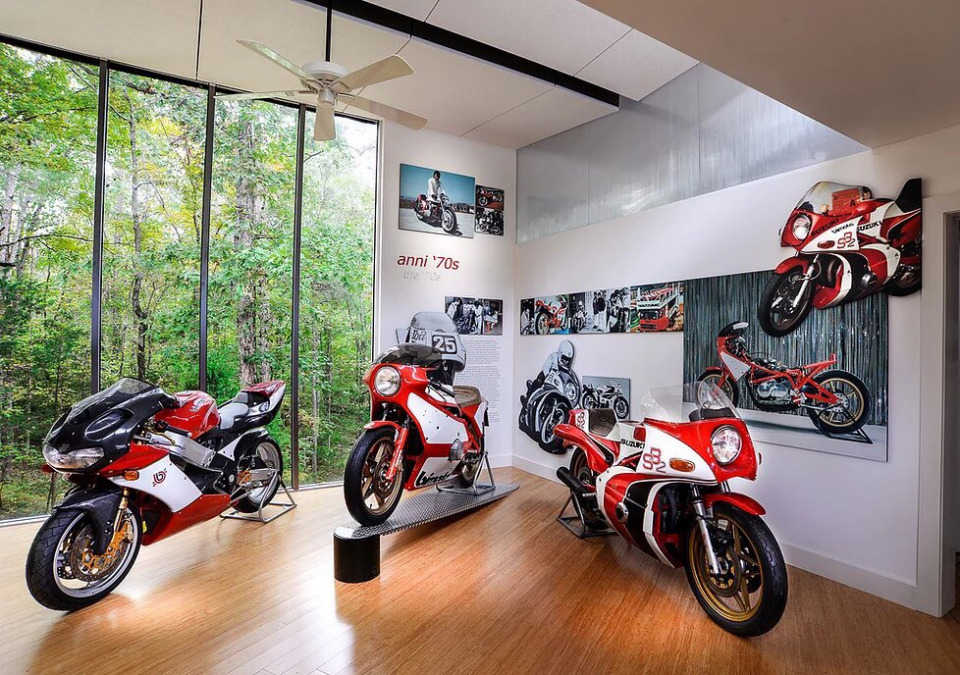 The Museum is organized chronologically - beginning with the early history of the company and the first road-going motorcycles built in the late 1970s - the SB2 and the KB1. (the SB8R is from the end of the story, but makes a nice comparison to the SB2 - 20 years of progress!)
Bimota in the 1980s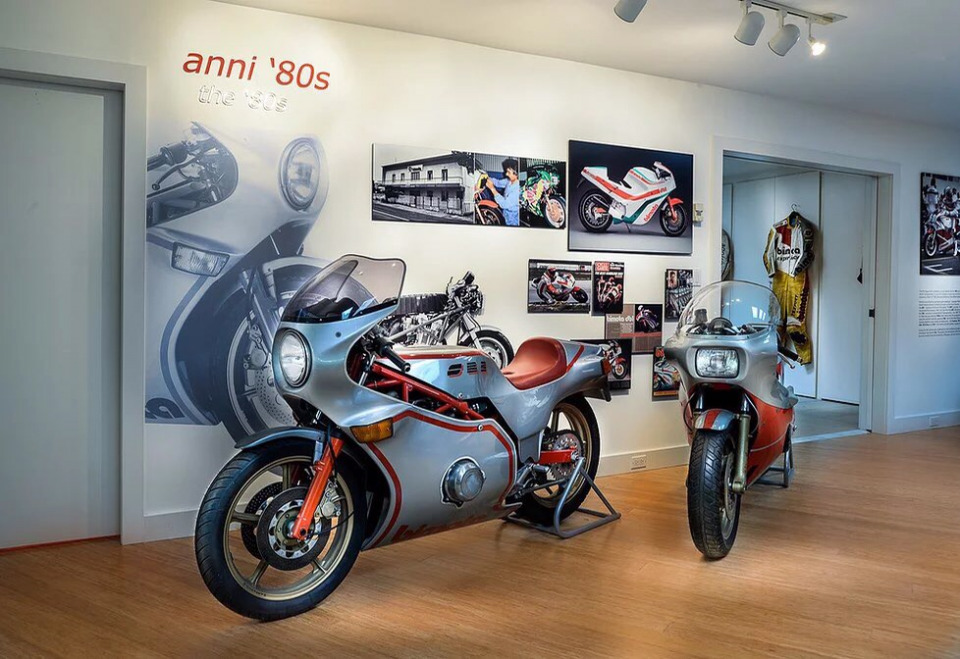 The 1980s were the glory years for Bimota. The beginning of the decade saw the growth of the company around the Tamburini-designed models, then Morri hired Martini and they developed the first all-Italian Bimota - the DB1.
Bimota in the 1980s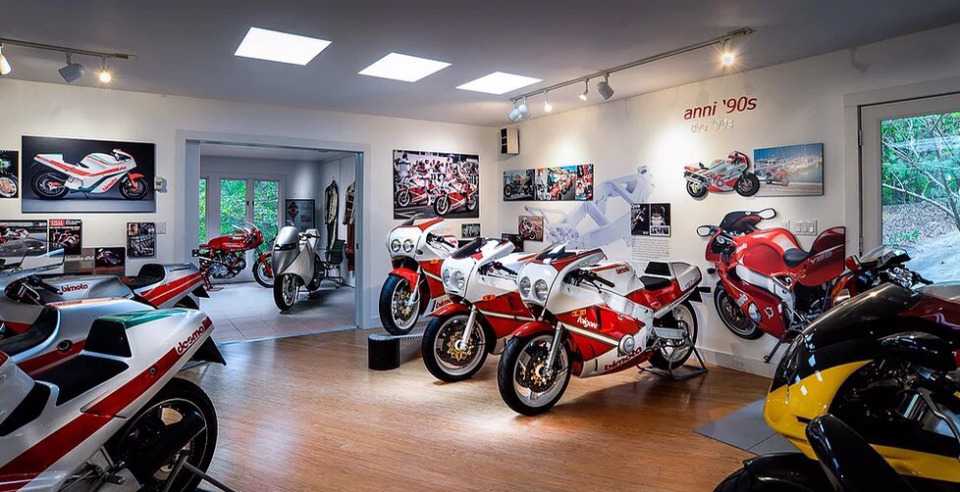 The decade finished with the most successful range of Bimotas in their history - the YB4/6/8/10/11 - all descendants of the championship winning YB4 of Virginio Ferrari. Meanwhile the Tesi was being developed and getting ready for the 1990s.
Bimota in the 1990s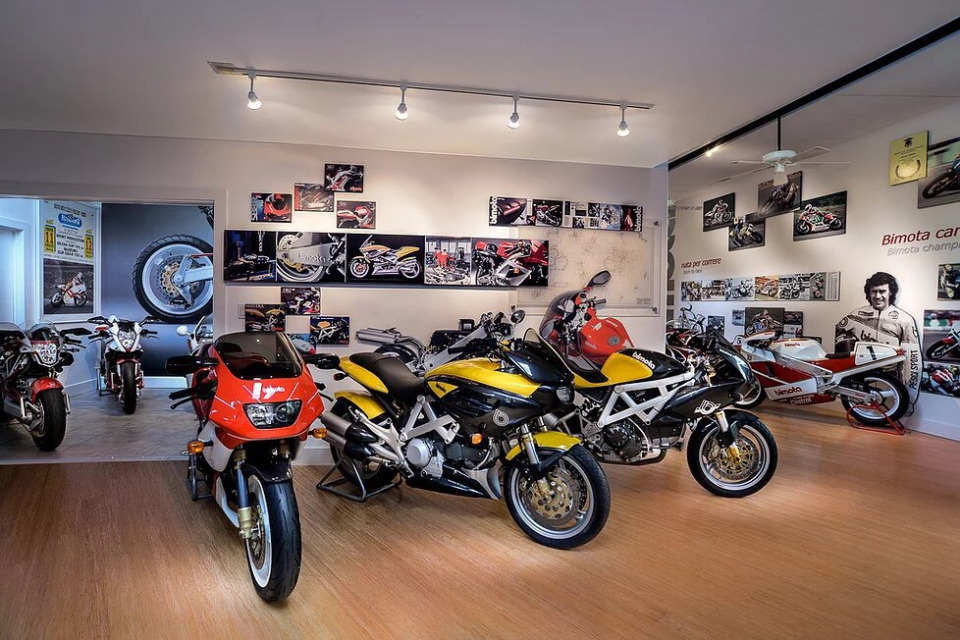 During the 1990s, Bimota increased their production, both in number of models and volume of each model. They still produced excellent motorcycles - but lost some of their uniqueness. By the end of the decade they returned to their roots with the highly innovative, first Bimota-engined model - the fuel-injected 2-stroke V-due!
The Bimota Tesi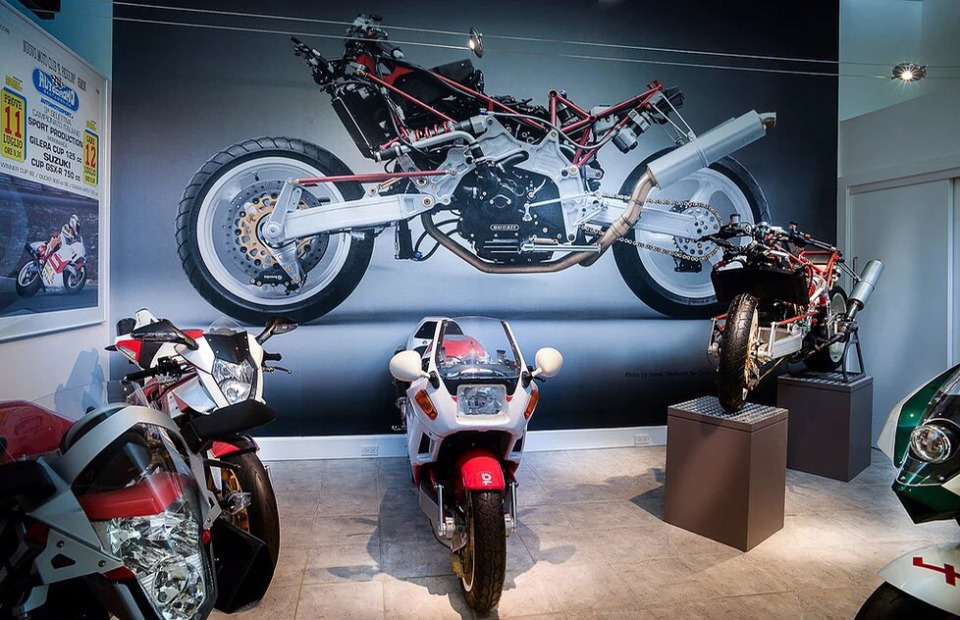 The Bimota Tesi, designed by Pier Luigi Marconi and Roberto Ugolini, was a revolutionary motorcycle. The hub steering system separates the steering, braking and suspension forces and allows them to be controlled independently. Introduced in 1991, the basic architecture has been constantly refined and is still in production today - the Bimota Tesi 3D and many Vyrus models - 984, 986, 987!
1


Follow
1.8K