2022 • New year • New bike • New job
No matter how much I love my life, I rarely spend time posting about it and in a time where social media is king, I'm still learning consistency with just working out! So I'm still working on it. As of 2021, I achieved MSF RiderCoach status but will coach my first 2 classes in a month and the curriculum took a turn to going online partially, due to so many reasons but also Covid safety.
Basically, I'm going to relearn how to "teach" a new way.
Adaptability is the key to learning and growth and I'm here for it! I like to say I hate change but that's untrue. I just hate drastic, unhealthy change. I'm human, I ride, I'm a lifelong learner of all new things and adapting to them. I think this new "classroom" will come with good changes and stats. Time will tell if it doesn't work. Either way, I'm ready to help the new Gen of riders to become successful on the road.
Now, for the fun part! The new bike!! I sold Mica Pearl II in May 2021 based on, well, the pandemic! Small business ownership is hard during a pandemic in certain professions and mine took a big hit. Thankful I had this to fall back on! Also, It's kind of hard being a motorcycle instructor with no motorcycle. I applied with Harley Davidson and got an interview but because I don't ride a Harley, I wasn't looked at as much (for riding sport bikes). I did great in the interview and was told to do some classes before they'd *possibly* consider me for another 9 day HD class. It's not my fault I love what I love. I'll forever be a Honda girl at heart but I'm also an instructor.
Luckily, I used my resources and applied to every school or business in my state and got an immediate job with a school that needed more RiderCoaches. He's been aware of my lack of a bike, helped me out, so here we are with new bike of 2022! I call her my Baby interceptor because she's a 250r with the same Honda Interceptor look from my first ever sport bike ❤️ I'm not gonna lie, I used to look at 250's like beginner bikes only and I needed "bigger" engine, but a bike is a bike unless YOU have set limitations. In my case, this beggar got to be a chooser and I got my sweet little dream bike and honestly, I'd rather have a bike than NO bike. Ever. Periodt! 😆
I'm thankful I got a bike and this is a dream come true to me. No limitations. Now, let's ride and as always, stay safe. RIDE YOUR OWN RIDE and stay shiny side up. ✌🏼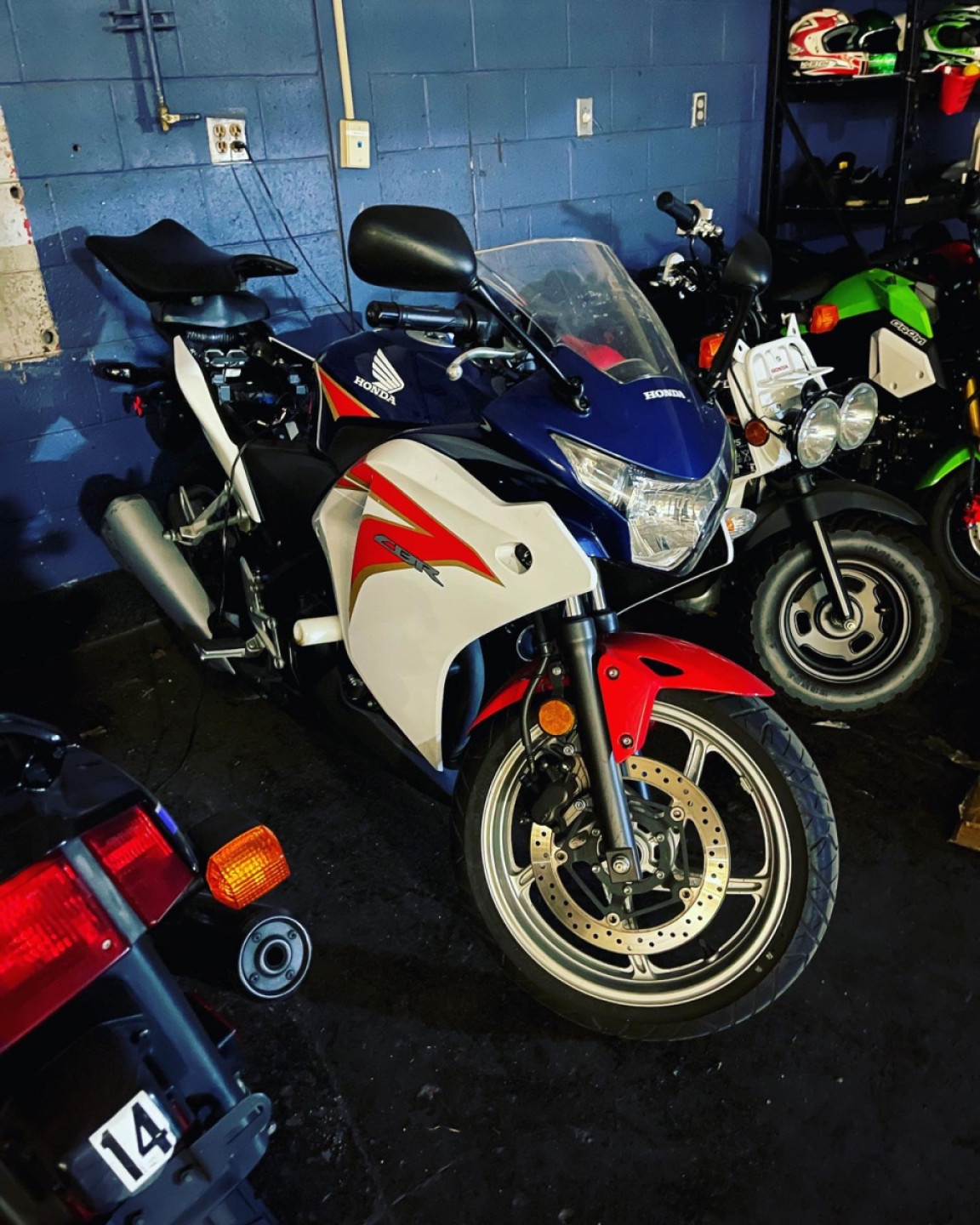 0


Follow
1.4K