Pride and Falls.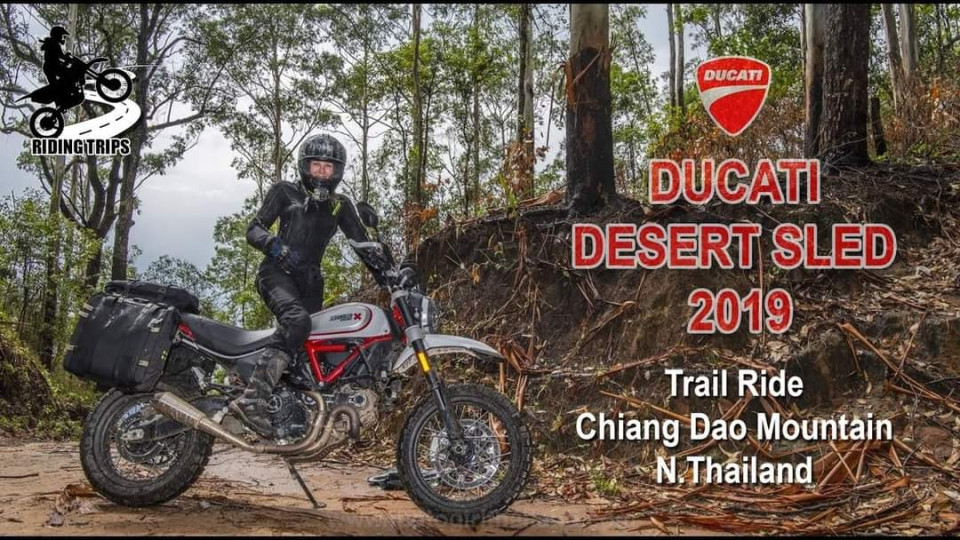 (Sharing some thoughts i posted on my Facebook page (Zed CM)...)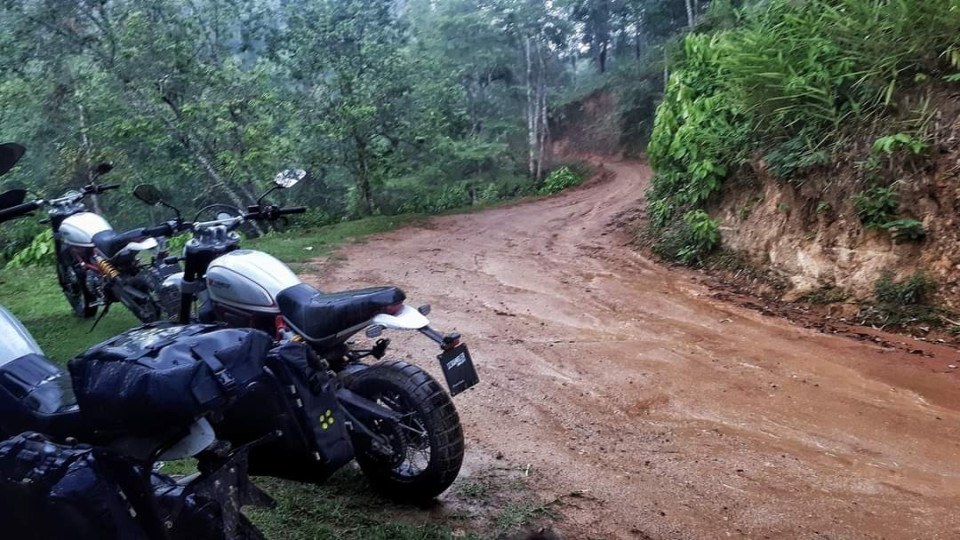 ....One of the aspects of posting online is pushing beyond the few negative or criticizing comments that are made from time-to-time. There is also a bit of stereotyping or assumptions too.
It's important to remind ourselves that there are more supportive folks out there who appreciate when we make recommendations and such.
Personally, I am very honest about my strengths and weaknesses. I have never attempted to present myself as a riding guru in any way, shape or form. I am not the best rider, nor am I the worst. I ride a simple inexpensive bike (a Kawasaki Dtracker 250cc) and ride whenever I have the time or the mood to do so.
This photo, for example, belies how nervous I was riding a dirt trail on this big heavy Ducati Desert Sled. Dirt is my nemesis. Although I have improved, it remains my nemesis, especially as I am usually riding solo. On this particular ride I was riding with experienced Ducati Desert Sled riders that I had only just met. I had been invited along as a female addition for the Dart Tours photoshoot and although I enjoyed the bike, it was concerning that I was on tiptoes, making it difficult to steady myself when slowing down or taking off. Anyway, halfway up the trail the heavens opened up and torrential rain hammered down. I watched in horror as the trail turn to mud. Outside I remained smiling but inside I was a bag of nerves.
Anyway, I did manage to drop the bike in the dirt when at a stop. I just couldn't get my footing and the bike keeled over. It was almost cartoon-comical in fact. It didn't help my confidence much.
At the time the riders said to me that no one needs to know that I dropped it. ..but for me the whole point of writing about my experiences is to be honest about the experiences. Otherwise, what's the point? I am not glamorous or fabulous or into presenting a perfect life. When everything is upside-down, I will say that it is upside-down...because maybe, just maybe, it will help someone else or others can relate, or at least, it can provide a chuckle.
If curious, the ride report for that Ducati ride is here: https://motogirlthailand.com/ducati-splatty-slippy-slide-loss-pride/
Maybe you can relate... 😊 Keep smiling!.
0


Follow
912