And to Think I Outran the Storm
I had to race down to the Miami area for a 1pm delivery yesterday. On my way down, I learned the clock wasn't my only opponent. A hurricane was on its way in. I managed to go for 1 1/2 hours behind schedule to about 10 minutes ahead of schedule as I pulled into Pompano Beach.
Then came the real challenge - getting far enough north to beat the storm and my clock before running out of time on my electronic logbook. Oh! And getting a load to pick up to go back to North Carolina.
Florida looks like a nice place, but it's actually kind of bad if you're traveling by tractor-trailer. Backhauls are hard to come by in this state, and it's the hardest state in the south to find a place to park a rig.
Anyway, I got ahead of the storm last night, but didn't get a backhaul. The storm caught up to me this morning, and now I'm getting slammed by wind and rain whipping my rig like a flag.
See this map. Yeah. I'm in Jacksonville. If I'm understanding what I see correctly, I'm gonna be in this for a while. I guess it could be worse. I certainly wouldn't want to be on the ocean right about now.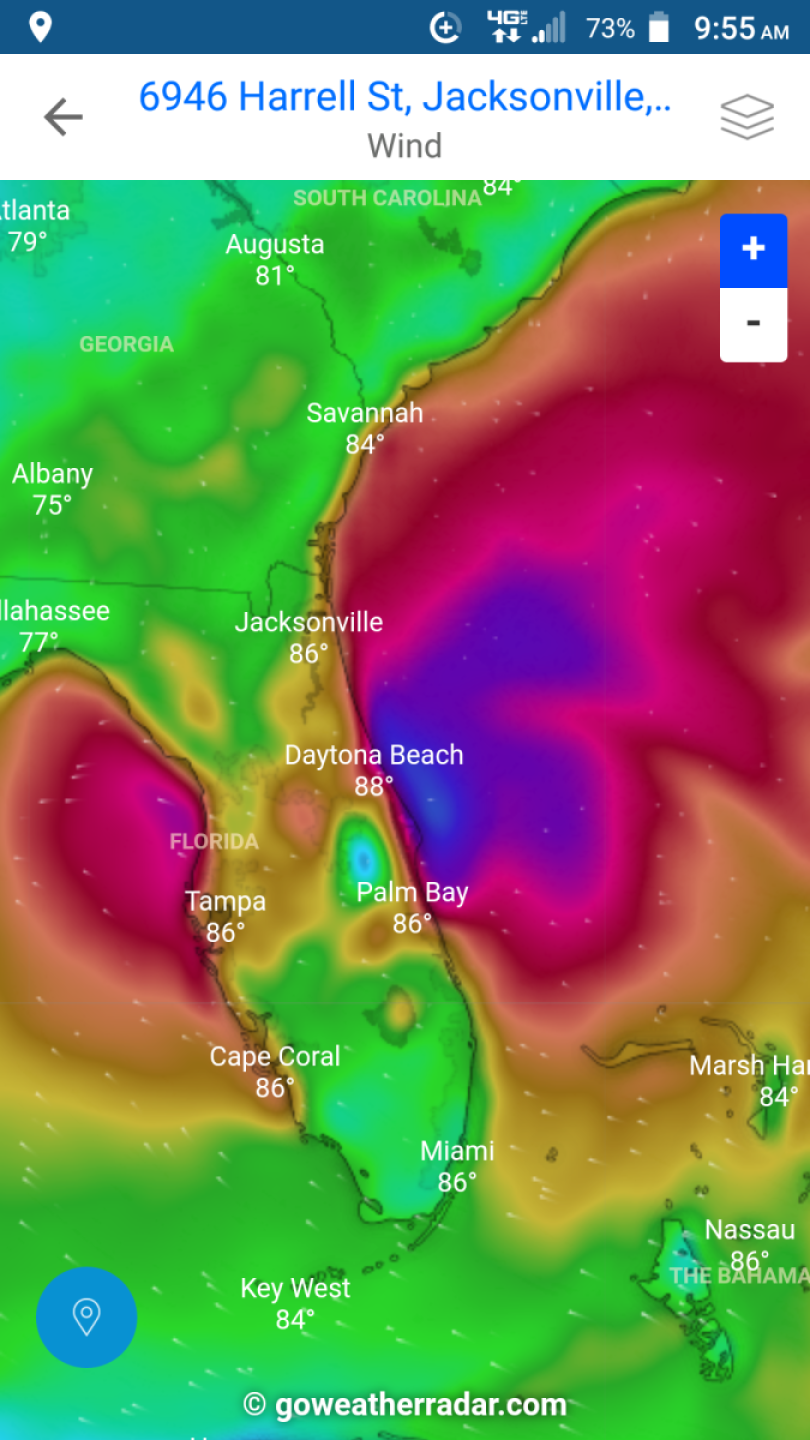 1


Follow
903