Awesome day for meet up!
These pics are from my phone. I recorded it all and I'll have the video for it ready in a month lol. . . Not kidding lol. We hit some nice speeds, saw some wildlife(gator and turtle), and saw the carnage still left from Hurricanes Irma.
BTW not much to see in Everglades City... It was a really nice ride though and we got to eat gator bites!
We ended up going south from cafe 27 on US27 to US41 then we got gas there by the Miccosukee Casino. Then we took off West down Tamiami Trail, US-41, and got gas at the station off US29 and US41. Then we went south on US29 to Everglades City. Passed through that city to reach Chokoloskee Island and took the pics by the water. Havana in the Everglades restaurant was closed so we followed a local that told us about free thanksgiving dinner.
The group didn't feel right taking this food that should go to people that truly need it, so we went to another spot that was open. Thank goodness!
But. . . . They only took cash. A walk to the ATM with Mannyx solved that problem. TBH the food was expensive. It was Miami prices. 16 dollar burger and fries.
So we left the restaurant and got gas at the corner of US29 & US41. Then we went straight north on US29. I popped a sick ass wheelie on the wrong side of the road passed TitleBoxingHarley as soon as we got on US29. Lol. We reached I-75 and went east. Stayed on there till we got to Snake road. Some of us got gas there, but we had to chill there for 15-20 mins. We checked the radar and there was rain east of us and moving north east.
It was the smart thing to do. We didn't get rained on at all, but we rode in a bit of wet road. After snake road we got to cafe 27 dry as can be. We said our goodbyes, ride safe, and much funs & Muff and me headed out at same time. I booked it home! The ride took way more time than we had planned!
Great ride everyone! I can't wait for the SFL toy run!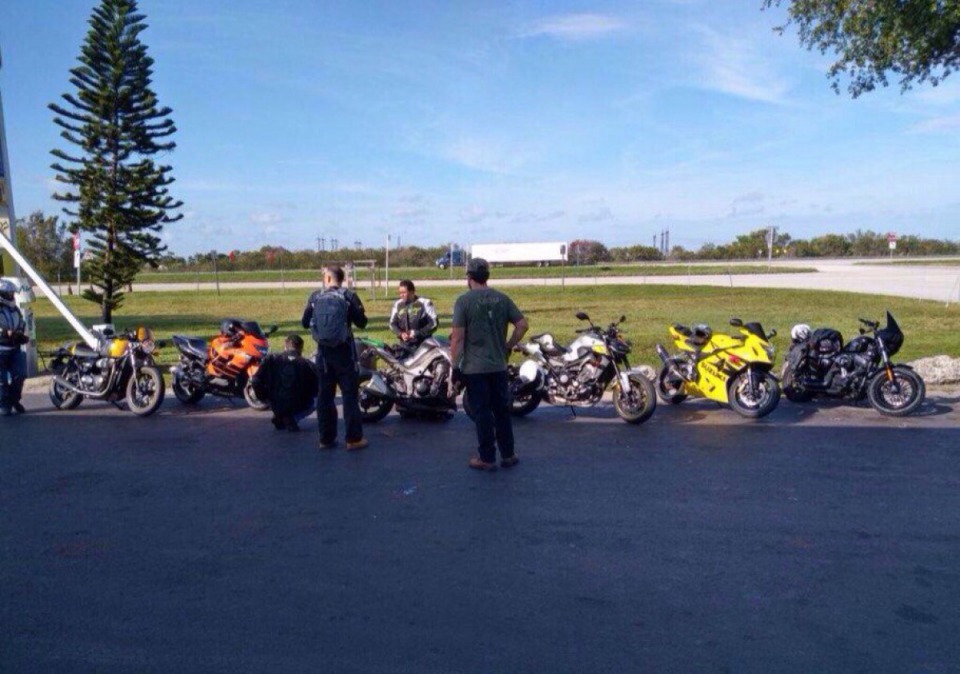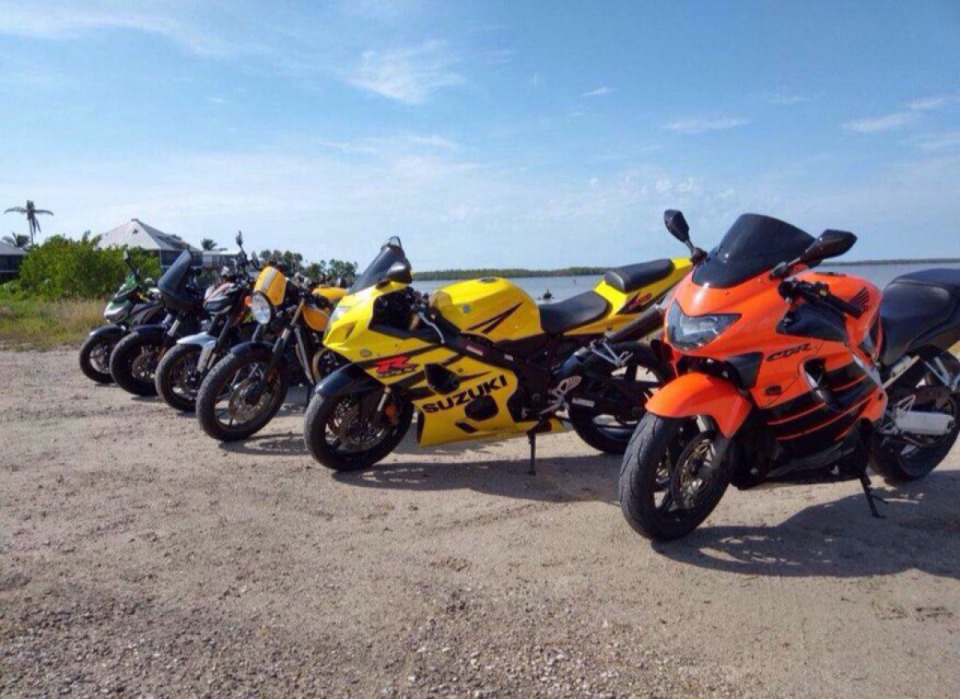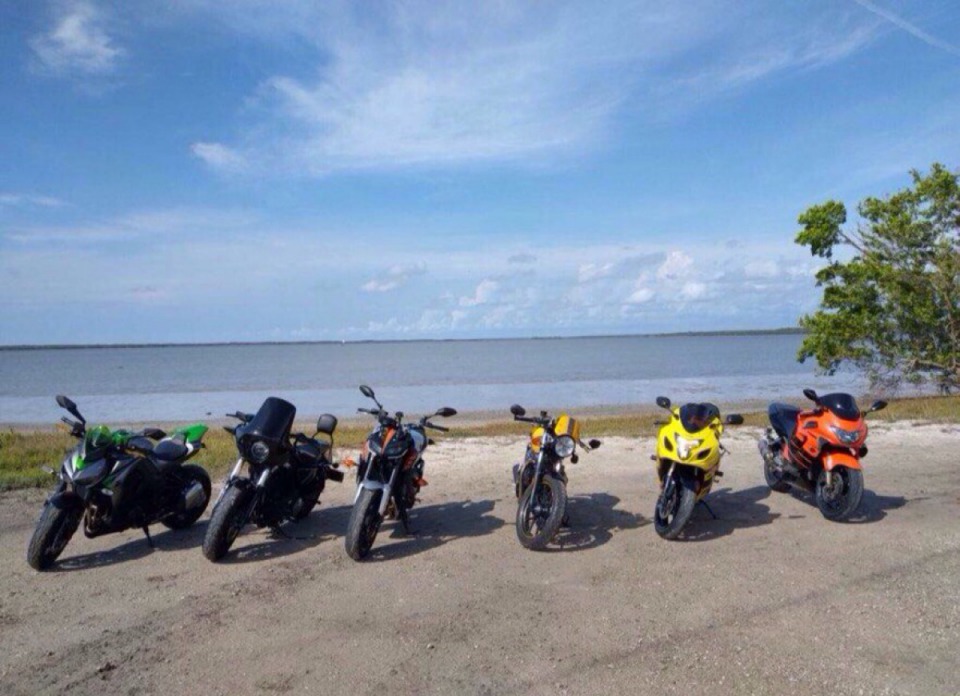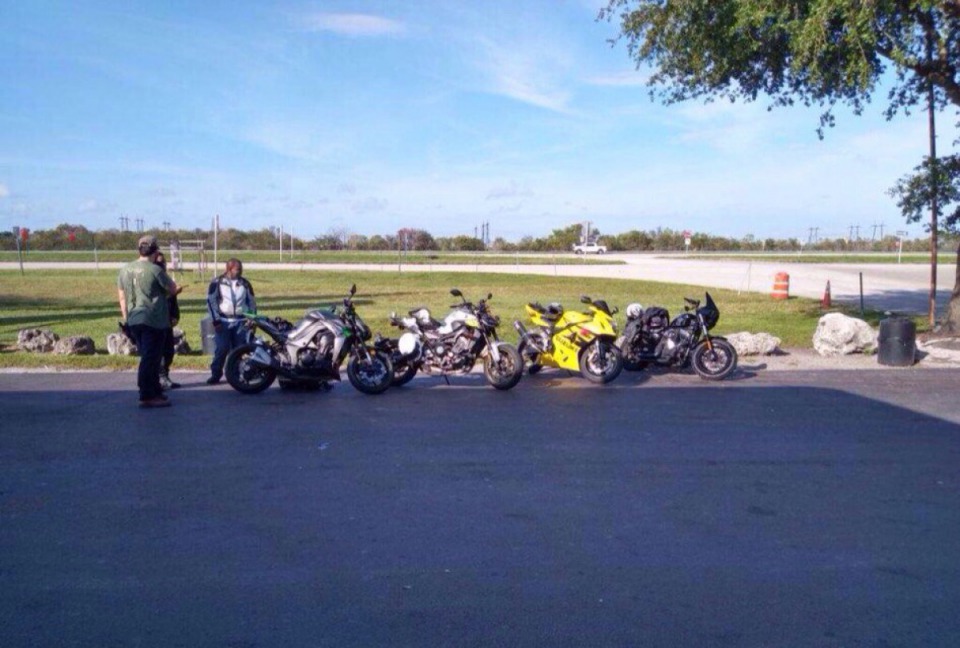 0


Follow
1.7K