Around the Baltic Sea with a tent. Estonia. Part 1
Despite the fact that I have visited a lot countries from the Norwegian North Cape to the southernmost point of New Zealand, I believe that the beauty and cultural values ​​of this small Baltic country deserve to return there again and again (and, perhaps, following the example of the Finns, even move there to retire, if not lured by Portugal with its summer heat and winter winds.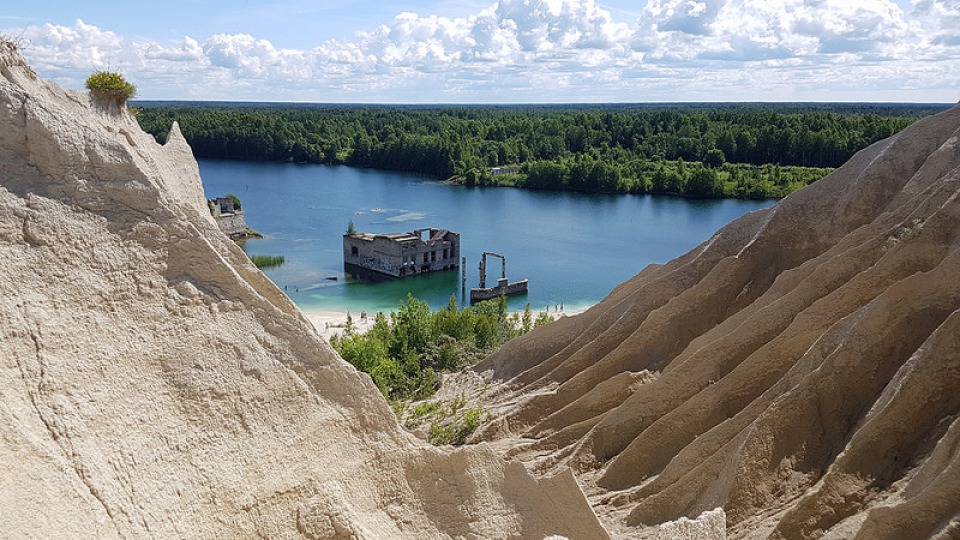 Following the example of its "oldest neighbor" Finland, Estonia also has a network of free camping sites with a basic set of amenities: a toilet, firewood and even sometimes an ax. Information on all locations suitable for tourism can be found on the site "Together with nature" - loodusegakoos.ee, puhkekoht (places for recreation), lõkkekoht (places where it is allowed to build a fire and put up tents), metsaonn (conical wooden structure with a hearth inside), as well as metsamaja (lockable house, the keys from which you need to get in the tourist center). However, metsaonn is not exactly a forest hut, but rather a gazebo with a fireplace - usually without a door. In Finland, such structures are called kota.
Estonia is favorably distinguished from Finland by two facts: (1) in this country you can not buy a lake or river bank in ownership, so you can be there, provided that you do not greatly disturb the local residents - but you have no right to fence your own beach and (2) almost to all places of rest it is possible to approach on a motorcycle, except for those located in the depths of marshes.
And, of course, food and alcohol in Estonia are much cheaper than in Finland and other countries of Northern Europe, while the quality is excellent. As a rule, you acn drink water from the tap. Mushrooms, berries and other gifts of the forest - collect for fun. I do not know much about fishing, but, most likely, you need a license.
***
Now, in fact, about our trip to Estonia in July 2017.
After we came to Estonia, it was decided to stop at the nearest free-of-charge campsite, not far from the famous Pius caves. Only we managed to put up the tent, it started raining really hard!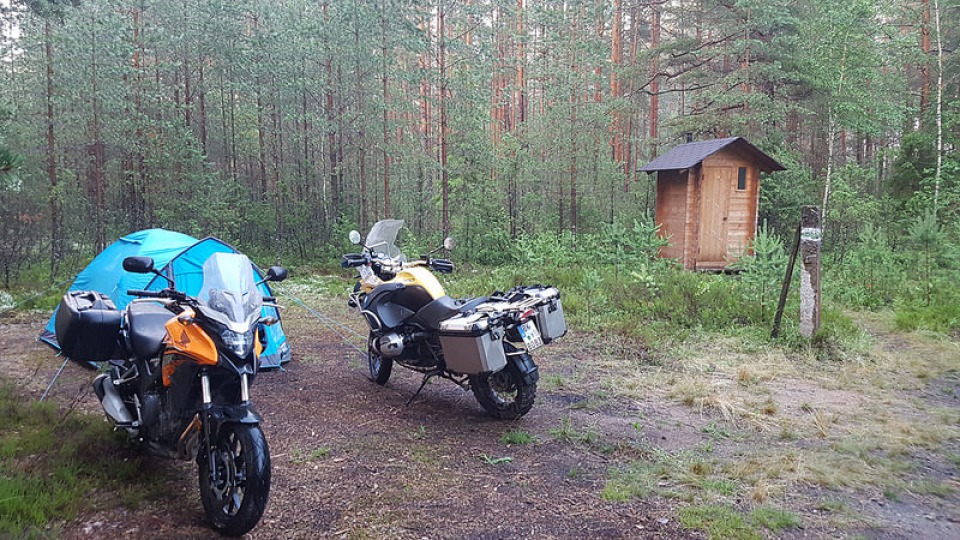 When the rain was over, we had a great dinner, using local equipment for grilling and firewood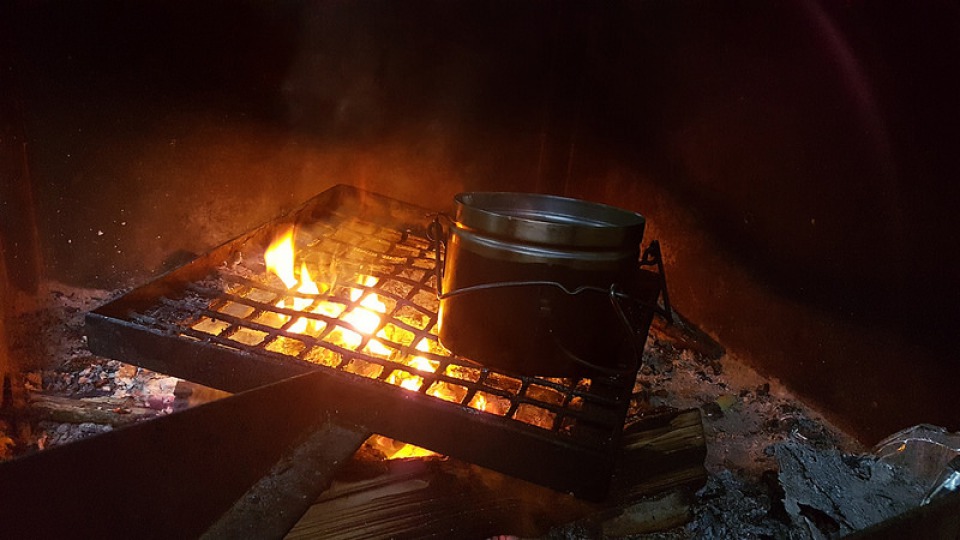 The next morning, waking up and packing touristic equipment, we went to watch the Pius caves (in the past - a mine for the extraction of sand, now - the largest colony of bats in Northern Europe).
But! You can not walk there because of the threat of collapse. You can only take pictures in the "waiting room". But even from this perspective, these corridors are impressive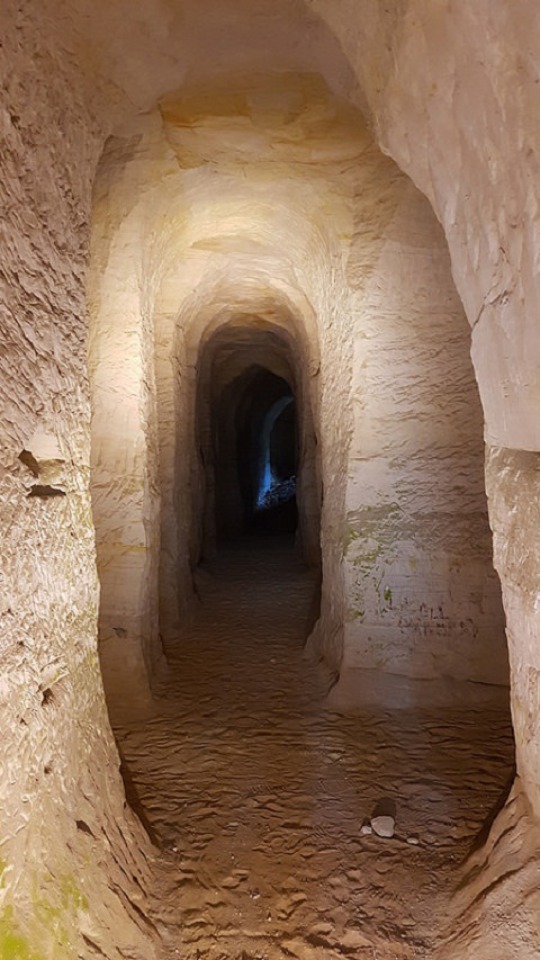 It is a pity that you can not ride there - it would be a great track!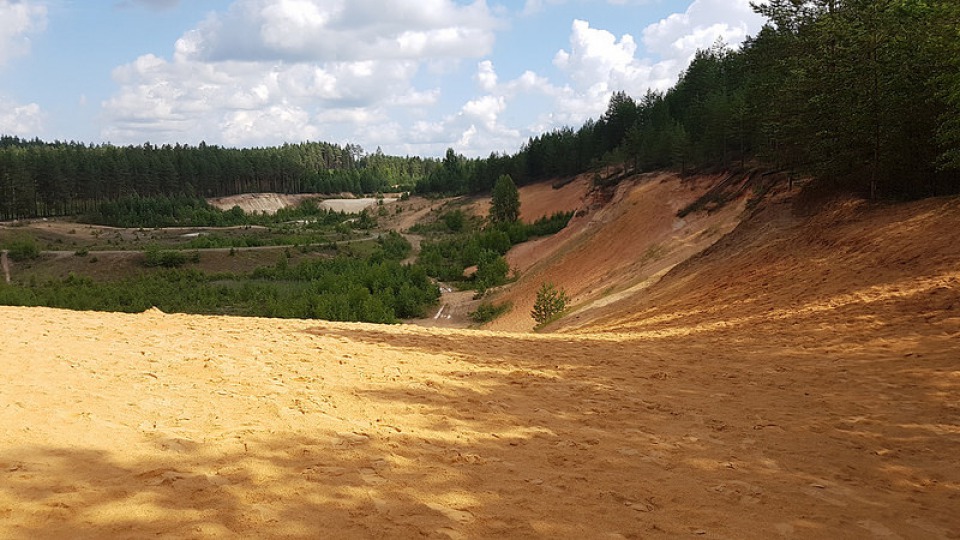 We are slowly going to Tartu on the dirt road, enjoying the Estonian nature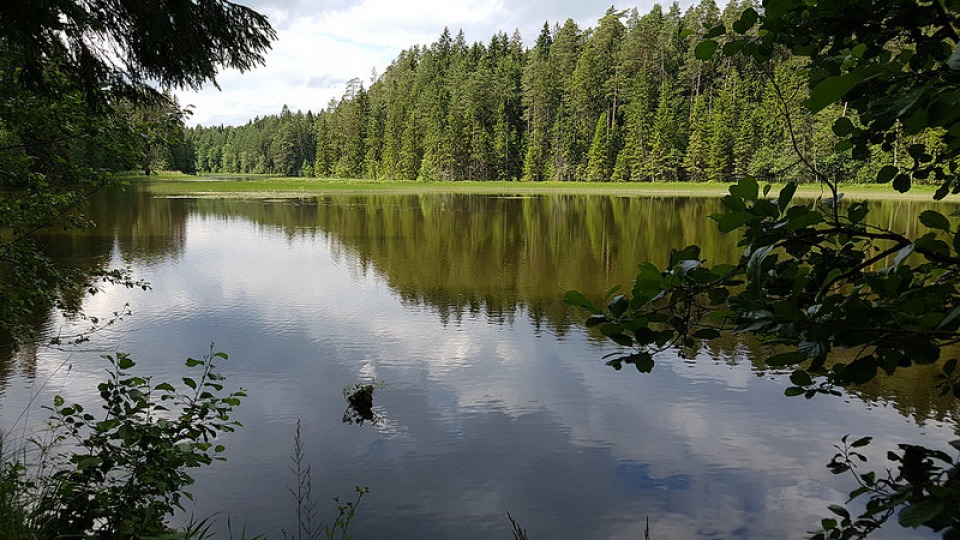 Again, free firewood ... it's a pity that we already had breakfast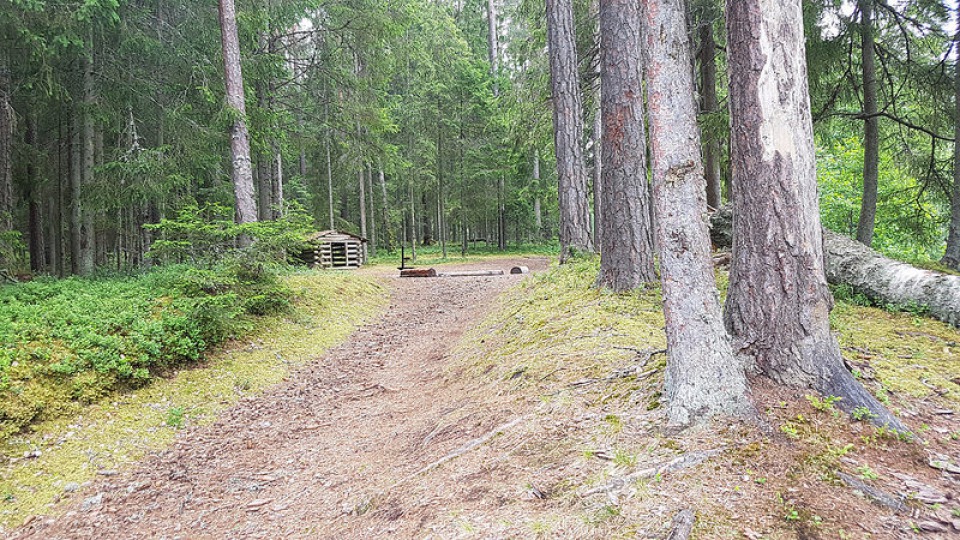 Spontaneously decided to visit the Museum of Estonian Aviation under Tartu, but were not very impressed - the planes are outside since Soviet times and are slowly decomposing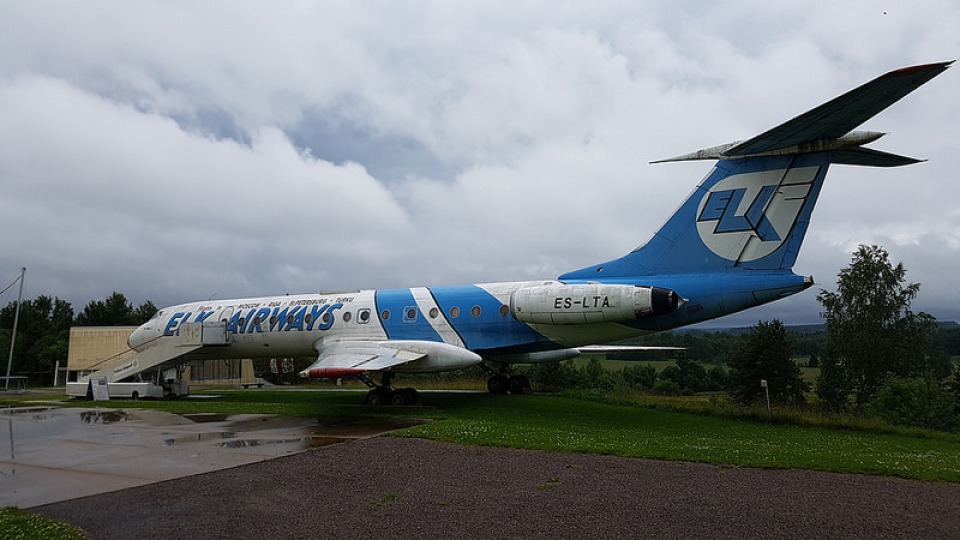 Main square of Tartu. They say that at Christmas it is decorated not worse than the Tallinn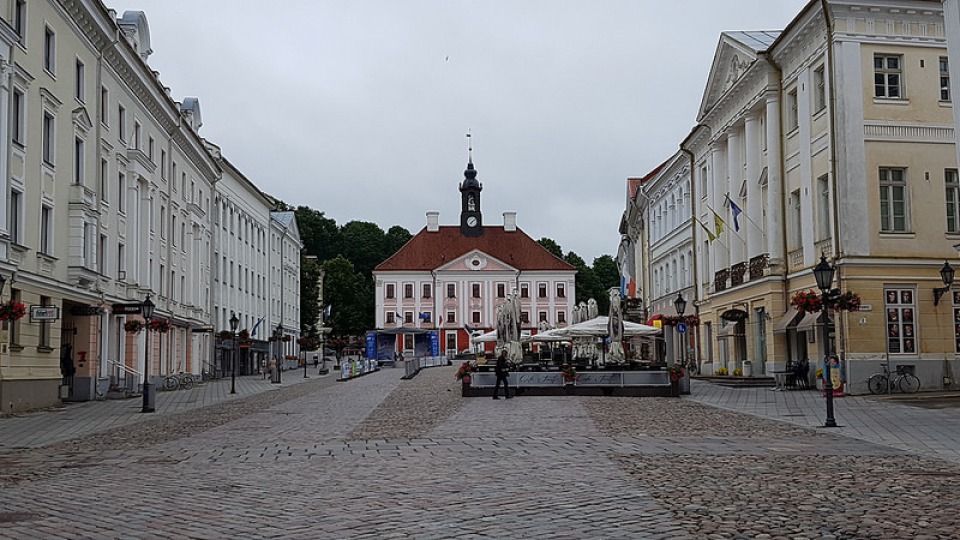 Tartu is a city especially for student, and in the summer, when they are on holidays, it dies out. Cafes and restaurants are closed. And only monks try to lure lonely girls into ruins with unknown intentions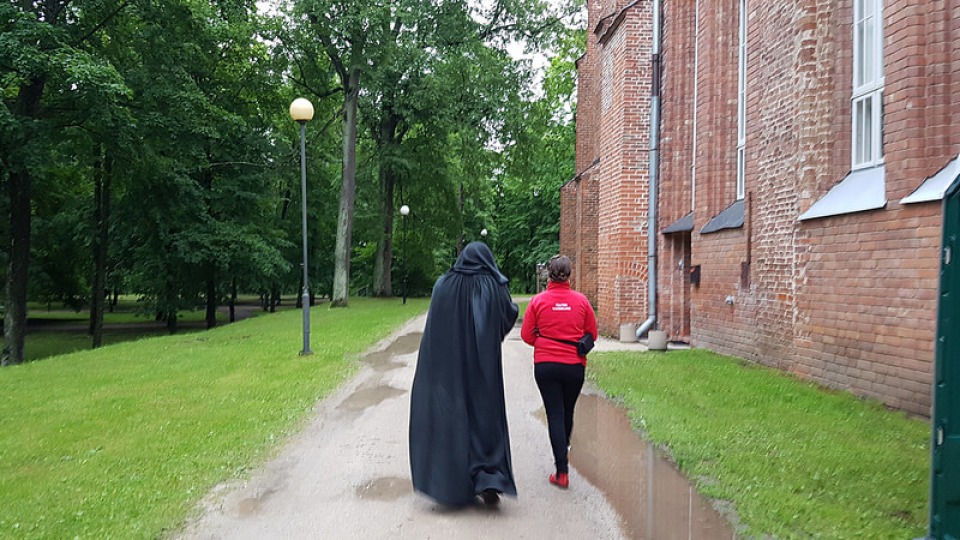 On the road from Tartu to Tallinn we did not stop anywhere except for a snack. For lunch we stopped at the Viking Village, about an hour's drive from the capital. The most dangerous place, I'll tell you, despite the idyllic view!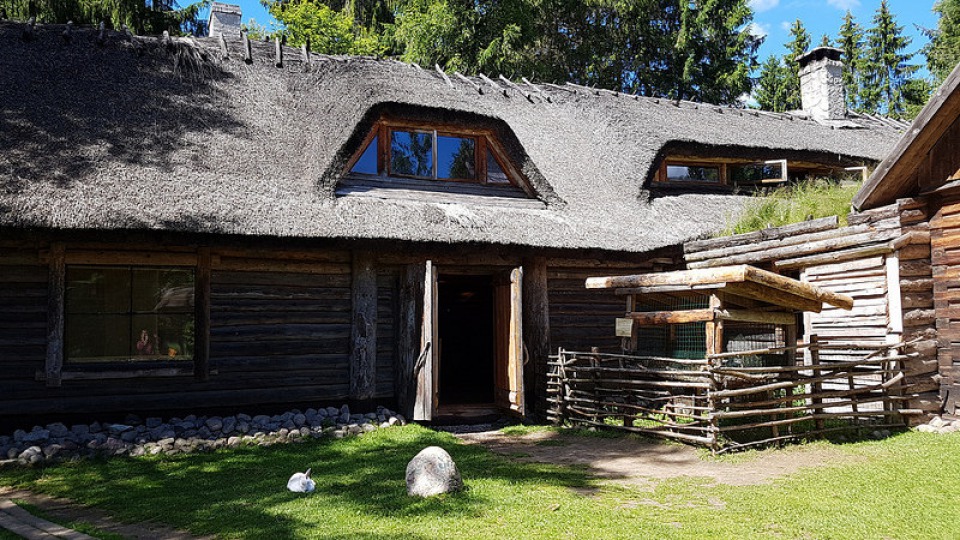 Delicious and inexpensive, even by German standards, food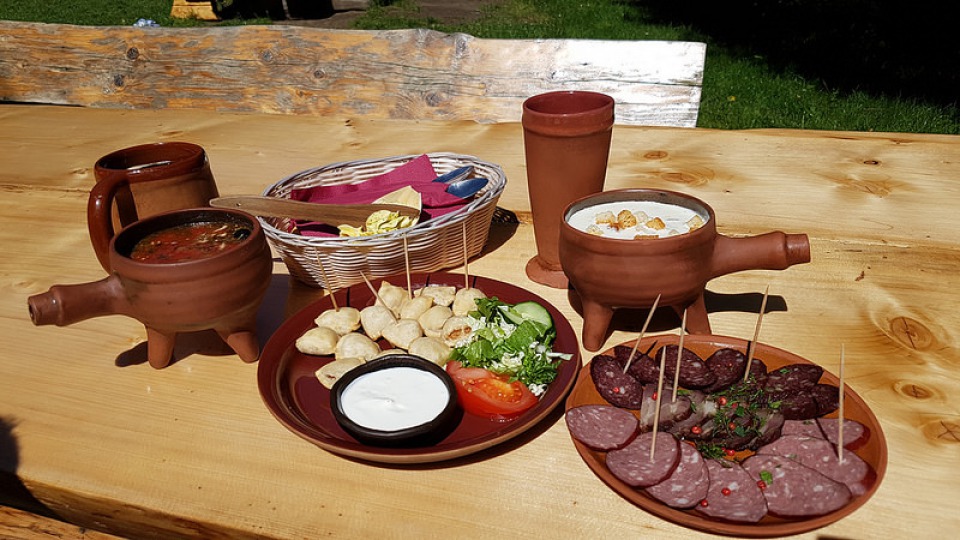 Since the center of Tallinn was run by me repeatedly, I proposed to spend a day in the suburb Viimsi. And not in vain! We visit the most interesting and (at that time) free museum of Estonian military history, where all the artifacts can be touched, obscured, and some even ... taken with you as a souvenir.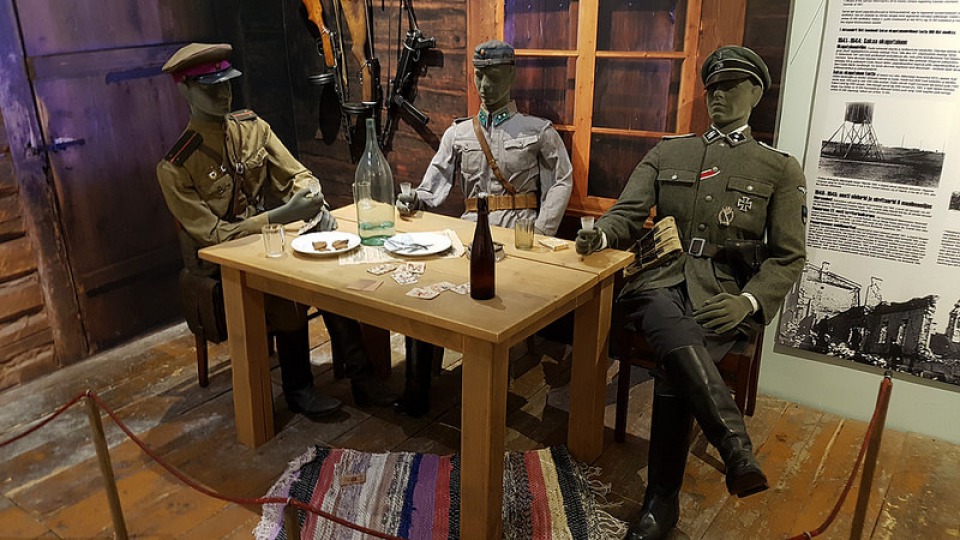 In Poland, shot cartridges are sold for 1 euro per piece (!!!), but here it is possible (was) to take from the box for free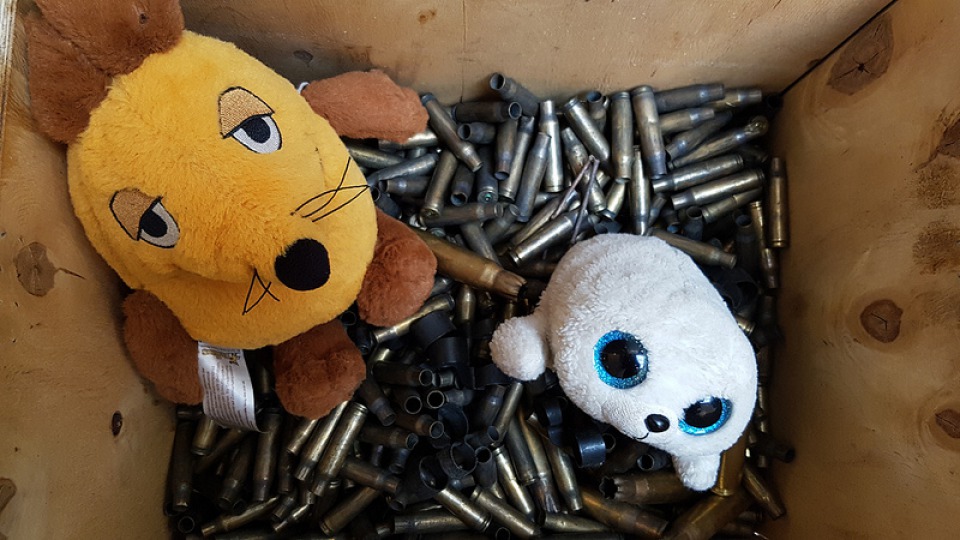 Information that the museum has a second room, a couple of blocks from the main building, was for some reason only available in Estonian. But I still managed to read the leaflet, using the knowledge of Finnish, and I then squeezed the misunderstood from the museum inspector. And here we are - in a hangar with military equipment!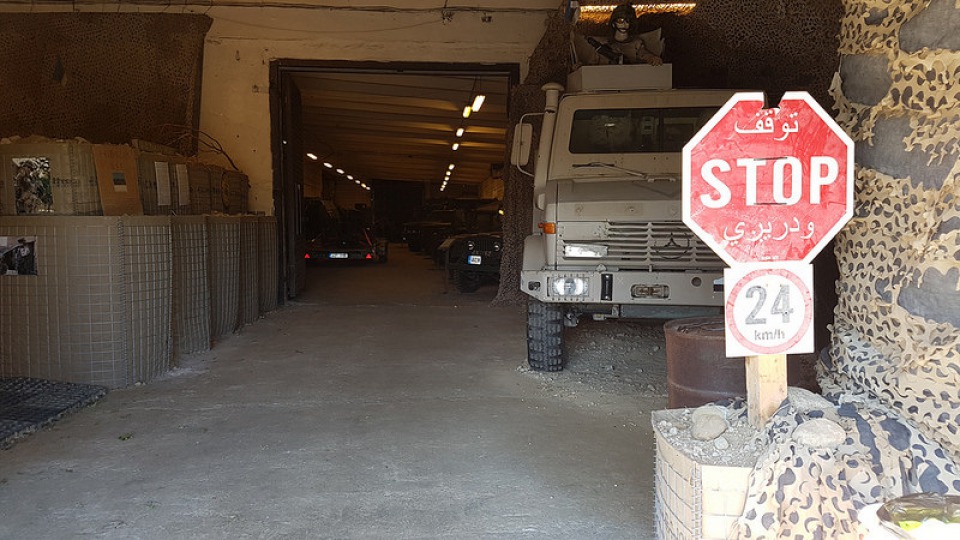 Unlike most other museums of military equipment visited for this trip, you can touch and climb on all exhibits!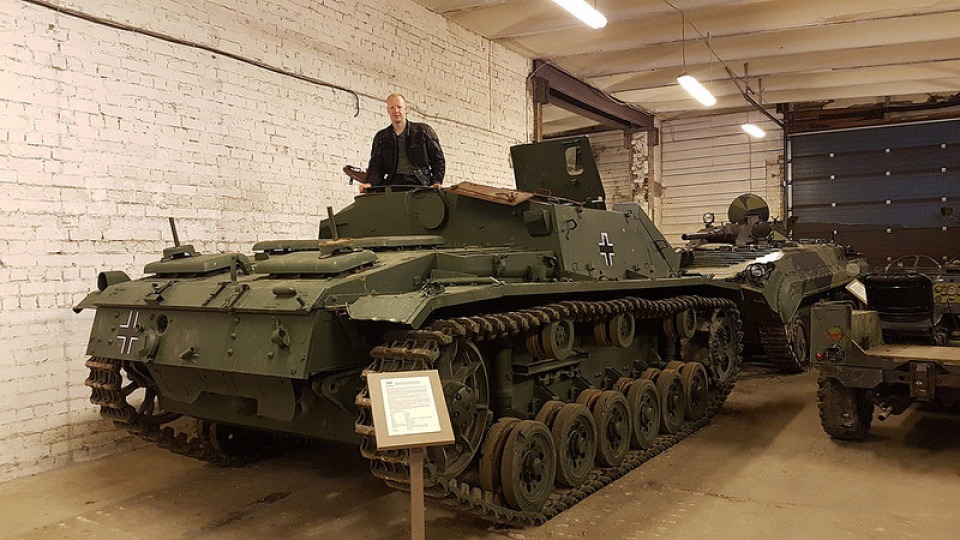 We seriously considered whether to take a truck in case of motorcycle breakdown. It is written that it goes to Berlin - just along the way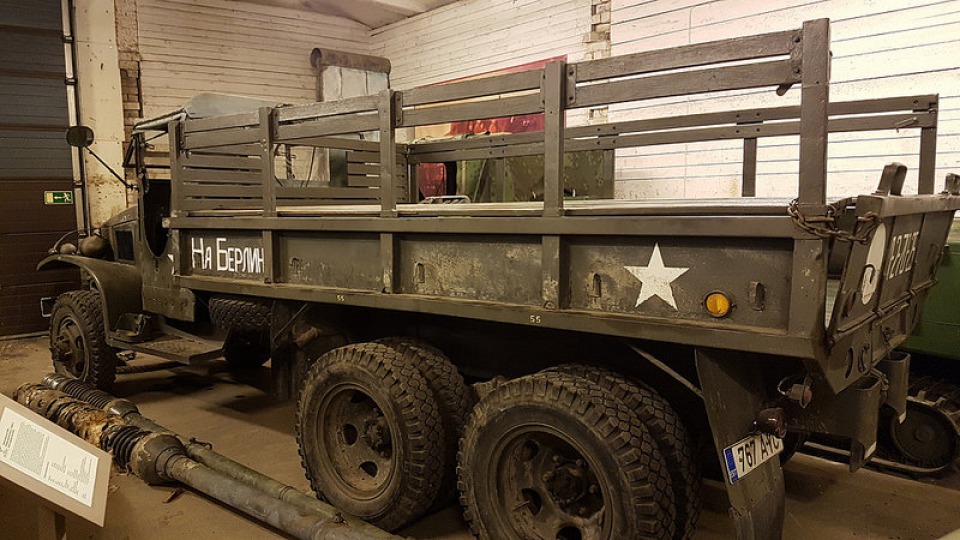 There is even a field sauna - stationary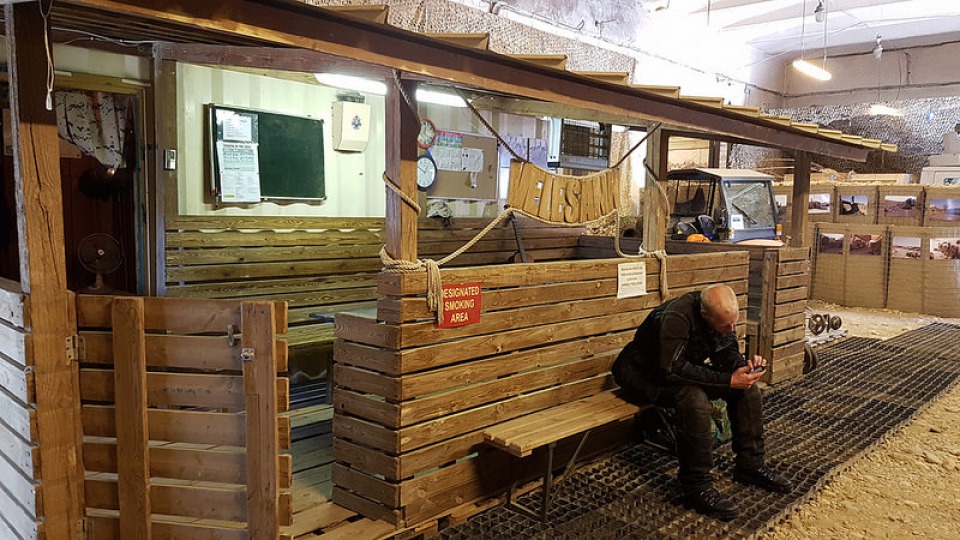 And mobile, in a container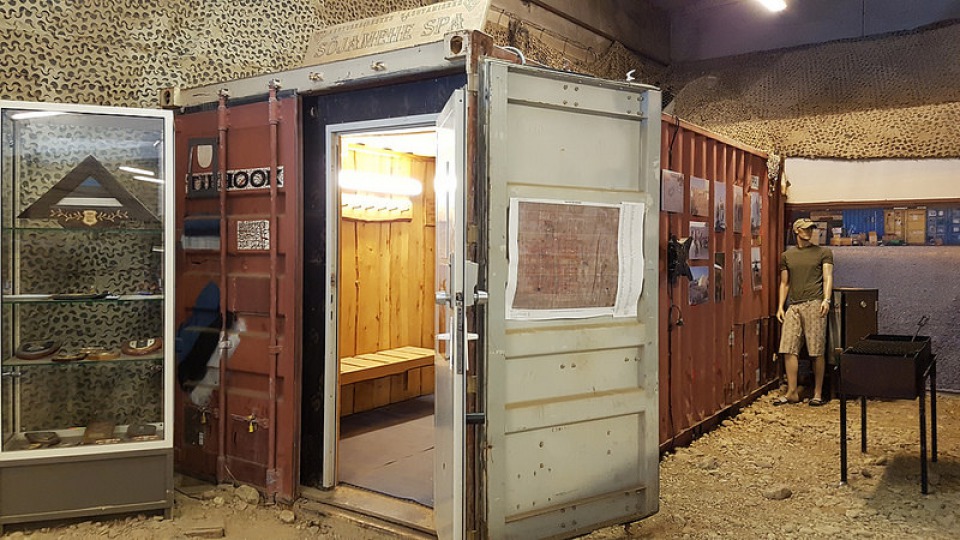 Inside everything is different only in size. Well, this is a serious step forward, compared to the saunas in the dugouts that the Finns built during the Winter War.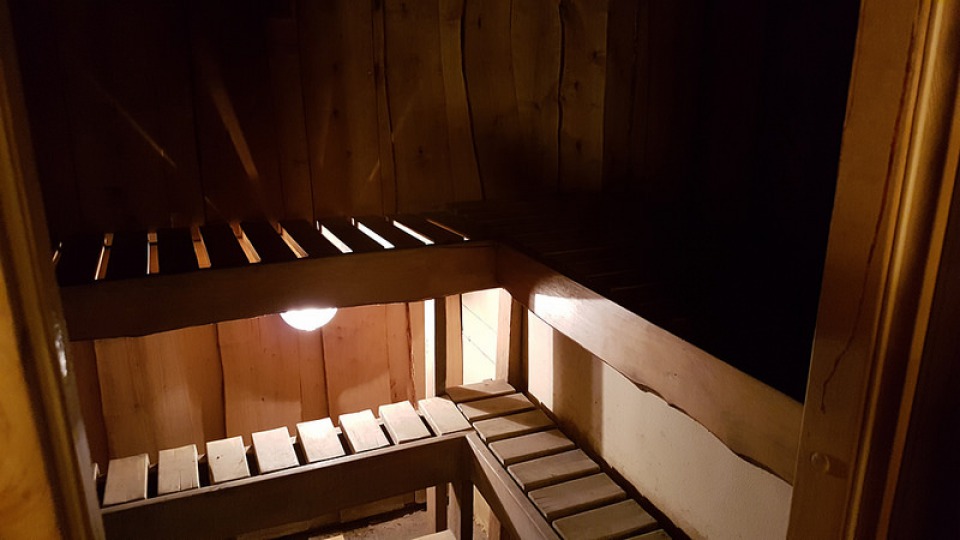 And again we were kicked out in connection with the end of the museum's working hours, and we went to take photos of cute things on Tallinn's streets in the Old Town
To be continued....
0


Follow
1.3K