Day 18 - Mataranka Homestead to Borroloola - 582 kms
After yesterday's post Jason and I took full advantage of the bar until we worked up enough courage to walk through the woods in the dark to the natural hot spring pools. The locals had told us that you didn't have to worry about Salties in the spring and that the fresh water crocodiles bite is similar to a dogs bite. Clearly we had nothing to worry about so we grabbed flashlights and headed to the woods. The hot spring looked very nice but the lack of visibility and the huge Orb Spiders hanging over the water tempered our enthusiasm and we were content just getting our feet wet.
On the walk back we met up with two Aussies that were fishing on the river. About the same time Jason realised his headlamp lit up tiny sparkling things in the woods. When he went in for a closer look he found that the sparkling things were actually Huntsmans eyes (see picture) and they were all over the forest. We saw hundreds of pairs of eyes and as a result had to double check all swags for any of these harmless but scary looking creatures. And the Aussies had a great time watching us count spiders. "Crazy Americans"
The day of riding was hard with about 480 kms of continuous rough dirt roads winding through very uninhibited parts of the Northern Territory. About half way through we came across another pair of adventurers whose day was not going very well. They were on BMW 1200GS motorcycles and one had hit bull dust and wrecked hard. They had been waiting 6 hours for an ambulance which past us shortly after leaving them. This was very sobering to realise what could happen to us and Jason's riding became much safer for nearly 25 minutes. Then he was back to the same antics. Wheeling and burning out after each stop, jumping off of rocks in the road, riding through water crossing with legs held up in the air to keep his toes dry, etc...
We made it into town and got the last meal before the restaurant closed and just barely got into a camping place. All the good spots were taken so we are right in between their lawn mower shed, fish cleaning station and the clothes lines. I plan to wake up before any of the three are used.
Jason's Comments: Jason fell asleep so I couldn't double check but I think this is what he wanted to say. "Moto'ing with Chris today is something I will remember for the rest of my life. His riding is like a mixture of delicate ballet and drag racing. The bike seems to be an extension of him like the horse part on a centaur. Chris is awesome and his hair still looks good after three days without a shower."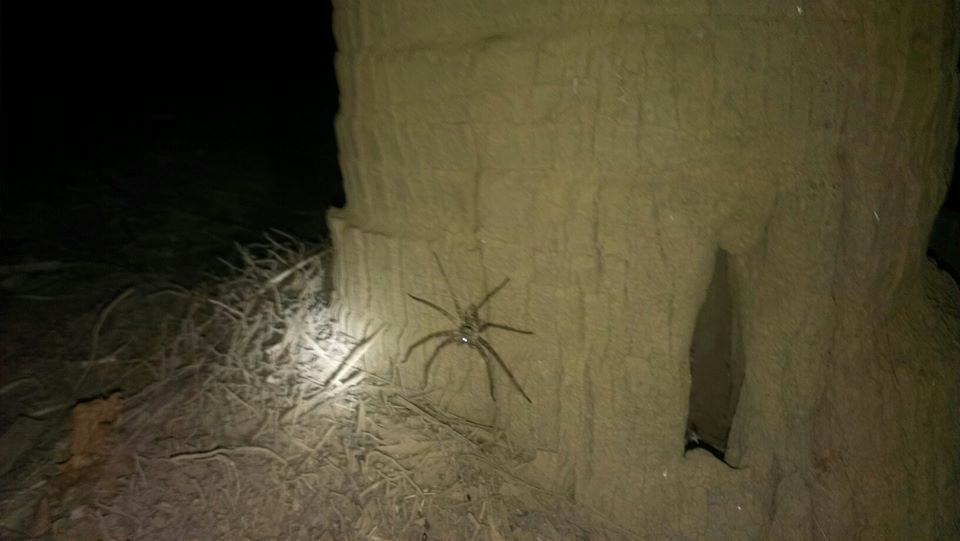 0


Follow
494