Day 23 - Cairns to Cardwell - 352kms
Another leg of the journey and a new partner in crime. Alicia Evans, 5'9" Brown hair and Blue-Grey eyes and mean as a rattlesnake when she drinks. (I'm sure that will earn me a slap when she reads this) We moved from Adelaide to Perth together two weeks ago, unpacked our house and welcomed her family for Christmas week and somehow found the spare time to pack, get ready for this ride and fly the long way across Australia. I hope I haven't forgotten anything important.
We are coming into the wet season for Northern Queensland but a spell of dry hot weather had us move away from the coast and up into the tablelands to beat the heat. It was Alicia's first time on the Husky 650 and she did very well riding up the twisty rainforest roads. I was in need of a coffee after the red eye flight so we pulled into dairy farm that made a bunch of different cheeses and chocolates. I got my coffee as well as a sampler platter of all their cheeses. There was a cheese with chopped macadamia nuts in it that sounded weird but was one of the best I'd ever had. With a pound of cheese leftovers on my bike we made our way back to the coast to a town called Innisfail. My plan was to get a good picture then make a joke about my brother in law Inness but my mind is moving a bit slow so I just bought a sticker for my bike and a stubby holder (Coozie) for Inness.
To make the ride more fun I had bought two way radios with speakers inside the helmet so we can talk during the ride. Jason and I tested them and they worked great on the previous leg. This time Alicia's worked perfect but mine won't play music and the microphone doesn't work. So basically I have no control over mine but she has full time one way access to the speakers in my helmet. She hasn't abused it yet but it was the first day and she was focusing on riding a new bike. I imagine the next days will be filled with random comments and weird noises in surround sound inside my helmet. Can't wait.
Next on our places to visit was a winery named Murdering Point. It was named due to a group of shipwrecked sailors that went missing in the late 1800's. When they went to find them they found their cooked and partially eaten bodies and near by a native camp where they were still picking their teeth. Hearing the story worked up quite a thirst so we sampled a variety of tropical fruit wines. They were not as good as the good old fashion grape wines but much better than most fruit ones I've tried.
From their we rode through rolling hills of alternating rain forest and cleared cattle land with grass so green it looked fake. The beach we were heading to was called Mission Beach and is densely populated with Cassowaries. (They are the size of Ostriches with a giant talon on their legs for cutting you open, think Velociraptor from Jurassic Park) While on the beach we realised that we had deadly birds to one side of us and deadly jellyfish and crocodiles on the other side. The decision was easy to delay our swim and try to find something less dangerous. The place we found was a freshwater stream pooled up called 5 Mile Creek. The only warning sign was for a poisonous fresh water fish that lived in the creek. Feeling safe by comparison we both jumped in and had our bath for the day.
We found a nice campground where we had our bottle of Murdering Point wine and the melted cheese from lunch time on crackers. It was perfect for me but I think Alicia is in need of a salad. Until tomorrow.......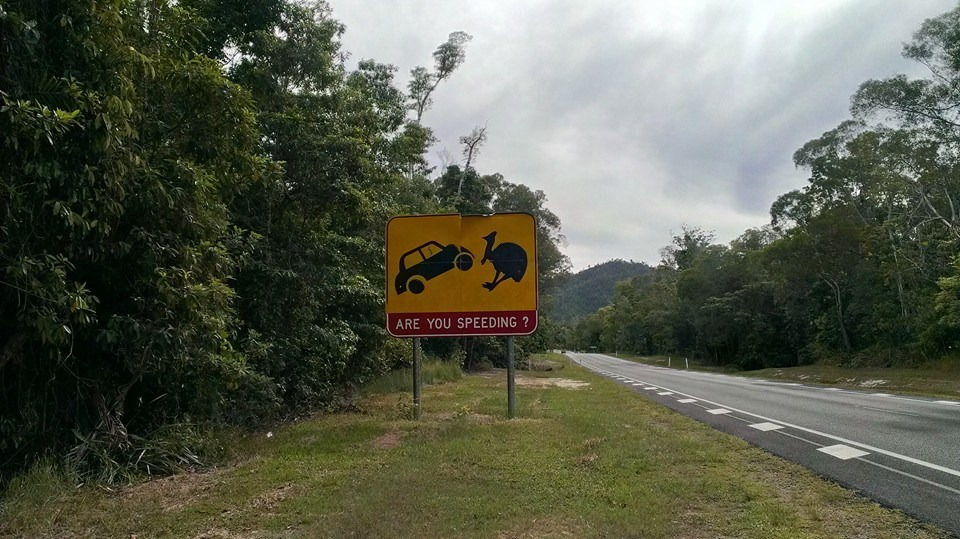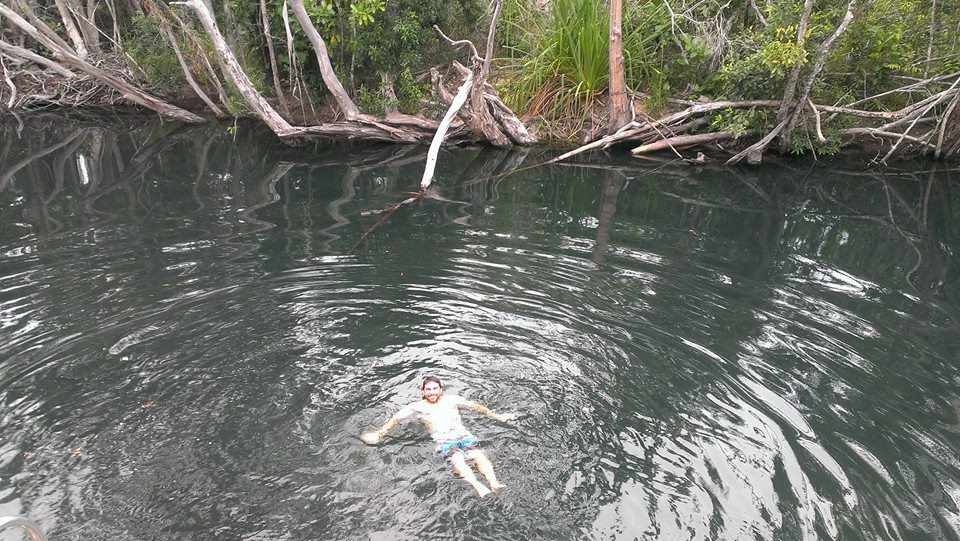 0


Follow
523