Day 26 - Emu Bay to Bargara - 380kms
Tip of the day, knobby tires aren't predictable on a paved road. I've been working on my Tokyo Drift skills coming out of tight corners on the bitumen (pavement) but today it went a little too far and I got a nice tank slapper going on the fully loaded KTM. That calmed me down for a while but I'm sure I'll forget about the fear and start breaking it loose again.
We woke up early to watch the sunrise and missed it by about an hour due to a false sense of darkness cast by he nearby trees. We did get to see a tree load of bats getting settled for their daytime nap. These ones have bodies the size of a small dog and a wingspan of about 6 feet. I kept waiting for one to land next to me and turn into a vampire but I guess that will just stay part of my imagination fuelled by memories of Monster Squad.
We found another mango stand and bought four for our daily fruit breakfast. The price seems to be slowly rising as we head south and we had to fork out $3.80 for 4 of them. I have become an expert mango cutter so call me if you want lessons.
I'm not sure why but Alicia was falling behind most of the day. I'd look in the rear view and she would be a speck in the distance. So being the nice supportive boyfriend I am I told her the following story the next time we stopped. "Once upon a time a big tomato and a little tomato were riding motorcycles around Australia. The little tomato kept falling behind and that made the big tomato angry so the big tomato stopped and waited for the little tomato. When the little tomato got there the big tomato jumped on it, smashed it, and said KETCHUP" I did borrow that with slight modifications so 10 points if you know where that's from.
We made it to Bundaberg and went straight to the rum factory for our tour. It is set up right next to the sugar mill that they get their molasses from and they have both been on the same sites since the late 1800's. It's a cool mix of modern technology and historic buildings and processes. The best part of course was the bar after where they pour you full size bar drinks from the full range of their rums.
Our caravan park for the night was in Bargara and other than an "accidental" kick to the beans from Alicia while swimming and the restaurant telling me I couldn't eat there because I looked like a scumbag, we had a great night.
Alicia Comments:
Grrrrrrrrr...... I'm Cranky!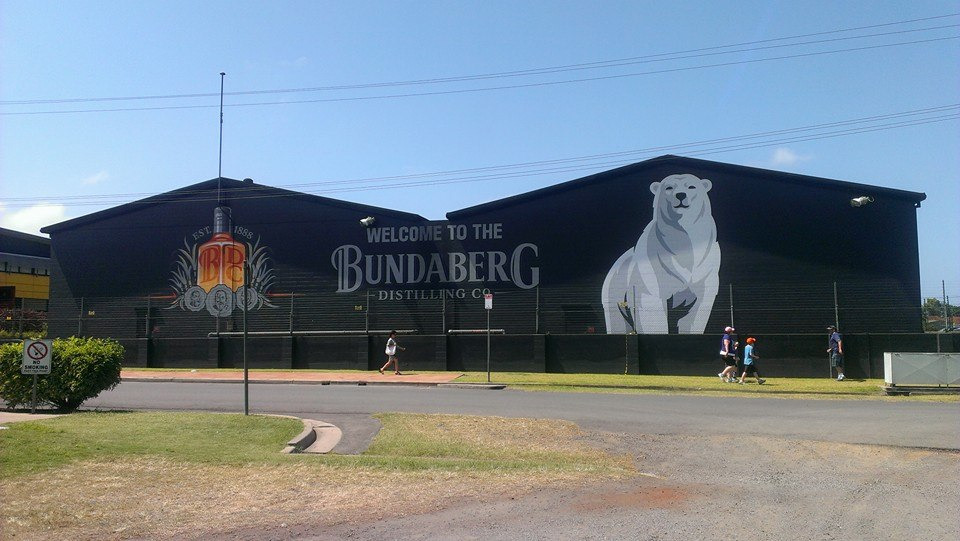 0


Follow
1.8K